Time Out Session with Fulbright Grant Winner Jen Cruz
Making an impact not only on the water but also in the world, women's rowing captain Jen Cruz has recently been awarded a Fulbright Research Grant to do cancer research in New Delhi, India.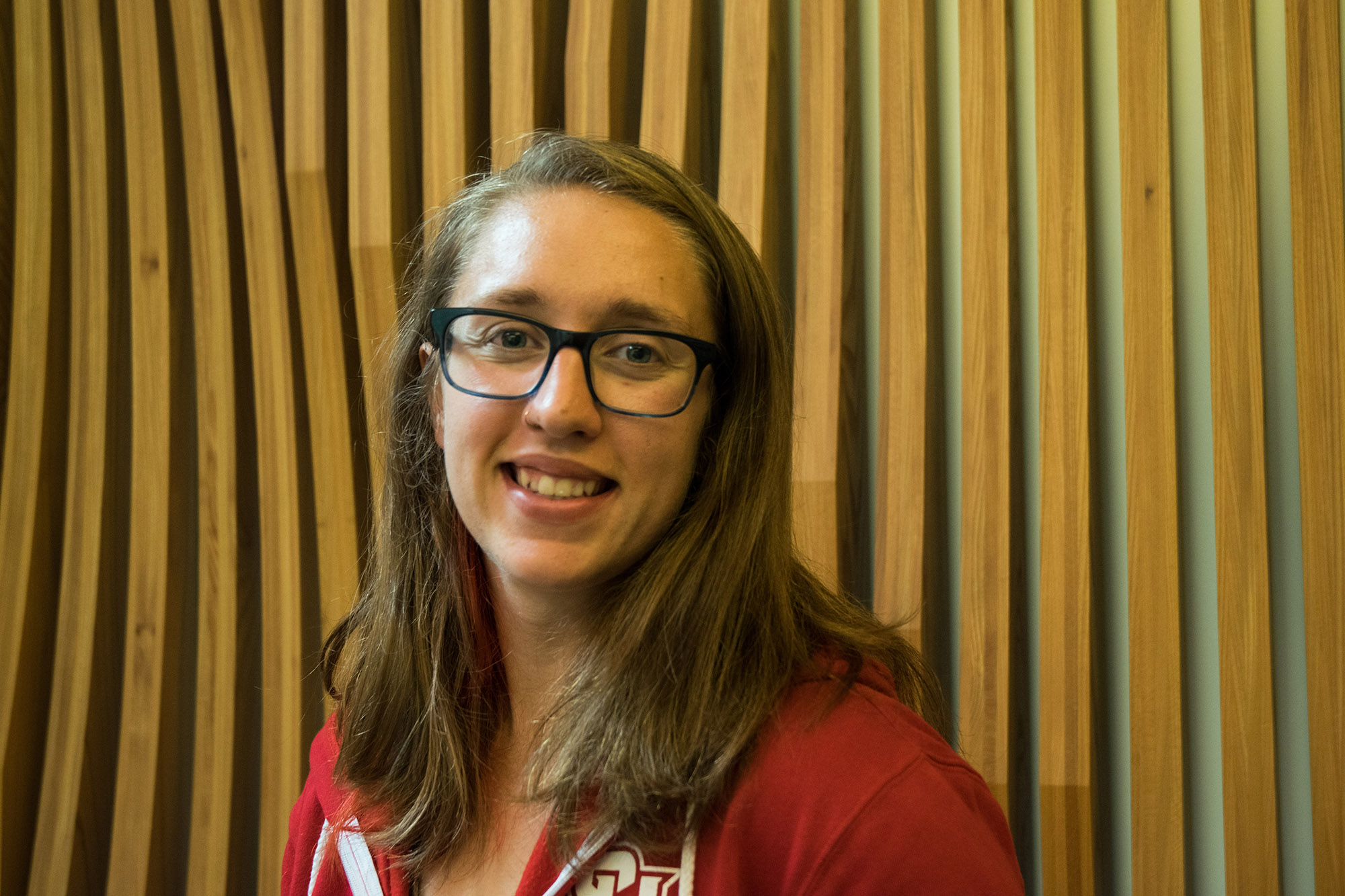 Jen Cruz is a Fulbright Scholar and a senior captain of the Women's Rowing team
The senior psychology major from Wapato, Wash. started the application process for a Fulbright in May 2015. With help from the Office of Fellowships, Cruz began the long application process which involved finding a mentor in India to work with.
All of this hard work paid off when she found out she was awarded the grant the first day of spring quarter.
"I was in shock when I found out," Cruz said. "I couldn't stop smiling."
With this grant, Cruz will be working with the Institute of Cytology and Preventive Oncology (ICPO) and RTI International on a website and app that allows healthcare providers in rural communities in India to access information about cancer prevention.
"The literacy rate [in India] is really low, so the government created this website. But people aren't able to read the information so it's not doing anything," Cruz said.
ICPO and RTI International are working to make the website and app accessible so it will be easier to inform community based healthcare workers in rural areas. Cruz's research will help measure the effectiveness of the website and app.
Cruz has already done volunteer work in India with Calcutta Club after her sophomore year. During her time there she worked with Mother Teresa's Missionaries of Charity—helping with the dying and destitute.
This trip influenced her to return to India.
"I was really sad at the end of our trip that I had to come back. I felt like the two and a half months I was there was not enough time," Cruz said.
Working as a research assistant for Fred Hutchinson Cancer Research Center, Cruz has experience in cancer research. During her time there she helped with support groups for breast cancer survivors in marginalized populations in the Lower Yakima Valley and King County.
Cruz's passion is driven by her personal experience, as her mother died of cancer when she was 13 years old.
"Seeing how that impacted our family and changed our family dynamics made me want to help. Coming into SU I knew I wanted to work with cancer patients and their families," Cruz said. "I thought I just wanted to do counseling as a way to use my experience but I realized that wasn't necessarily systemic."
This led Cruz to focus more on research, advocacy and education.
During Cruz's time at Seattle U, she has been involved with various clubs like Dance Marathon, Calcutta Club, Psychology Honors Society, and the Student Executive Council. Off campus she works at Providence Hospice and at Camp Erin, a children's grief and bereavement camp.
Cruz started rowing when she came to Seattle U. As the women's rowing team started in 2012, Cruz is one of the first women to make it through the program.
"I'm really proud of where the team is now," Cruz said. "We have gotten so much faster and stronger. You can tell this year that we have been working really hard."
To take a break from her busy schedule, Cruz likes to relax with her friends and her dachshund, Maple. Her favorite TV show is 30 Rock, and she is excited to see Adele in concert this summer.
Cruz says her coach, Jenny Park, has been one of her biggest supporters.
"I'm really grateful that I have had not only someone who is my coach that I am with everyday pushing me in rowing but also supporting me elsewhere," Cruz said.
Callie may be reached at
[email protected]
Leave a Comment