Seattle has made a lot of notable appearances on film and television, which is no surprise considering its famous associations with alternative music, coffee and breathtaking views. But the real Seattle has actually hosted very few physical movie shoots.
Seattle based films such as "Paycheck," "Firewall," "Shooter," "Battle in Seattle," "88 Minutes" and "50 Shades of Grey" were all shot in Vancouver, British Columbia.
Even "Twilight," set in rainy Forks, Wash. was shot in Oregon, and its sequels "New Moon" (2008), and "Eclipse" (2010) were shot in Vancouver, British Columbia.
Television shows such as AMC's "The Killing," The CW's "IZombie," Fox's "Second Chance," ABC Family's "Kyle XY," NBC's "Crowded" and yes, even ABC's "Grey's Anatomy" were all set in Washington state, yet filmed elsewhere. That's one long, disappointing list.
With the interest in Washington as a destination, it is puzzling that Washington is not more of a shooting location for these productions.
The "More Money for Washington State" initiative, officially known as Initiative I-1520, is in favor of a gradual increase of the Washington State film cap. The film cap is an incentivization tool used to bring productions to the state—the higher the more production we can support. The initiative is in the process of petitioning to make it onto election ballots for November. Around 300,000 signatures are needed by July 8.
"We have all these companies—Amazon, Microsoft, Boeing—that could be investing in local production companies, but they shoot in other places because of various reasons, but incentives are a big factor," said President at SAG-AFTRA Seattle, Rik Deskin. He added that commercials under $150,000 are too small to even consider the incentive.
---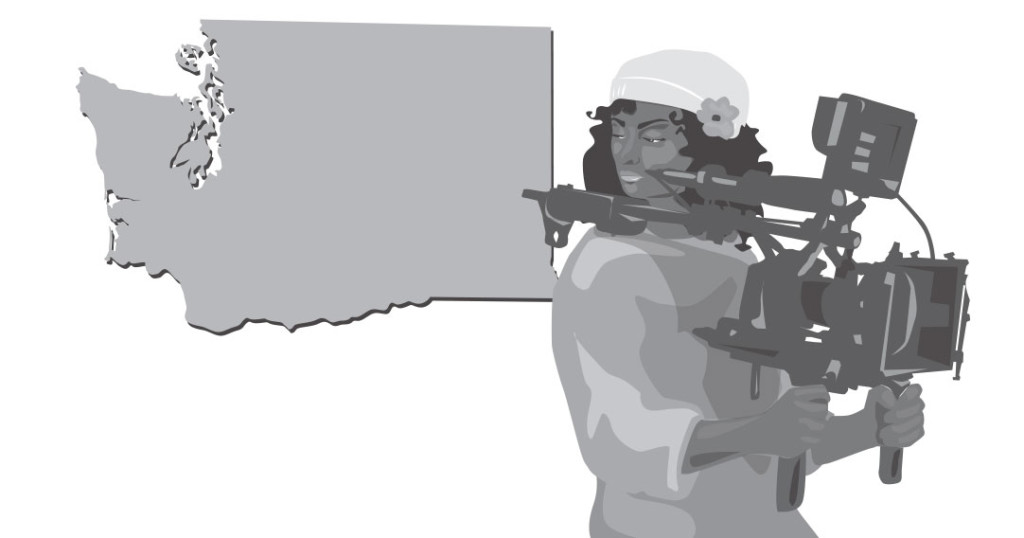 Seattle has the fifth lowest film credit cap in the US, which has caused many productions to film in other, more lucrative locations.
---
The current cap for Washington State is $3.5-Million-dollars (fifth lowest in the U.S.). Washington State turned away $65 million, as well as numerous productions, which wound up in other state economies as a result of the credit cap.
"The NBC Broadcast Show, 'Grim,' brought $750 million [to] Portland over the last five years, over five seasons. Their cap was around $10 million until their legislature passed an increase. Now they can afford additional TV series including IFC's 'Portlandia" and TNT's 'The Librarians'," Deskin said.
Compared to Oregon and Georgia, both of which raised their credit caps, Washington has made very little on film production, given that there are increased incentives in other states.
"When a production company doesn't even know if they are going to get in, they will look elsewhere. Film was already here but we chased it away," said Lee Dancy, director, producer and a leader in the 'More Money for Washington State' initiative.
There have been many attempts to raise the Washington State film credit cap over the last 10 years, but the issue has yet to see strong public support. As a result, Seattleites are largely unaware of the benefits that raising the credit cap could bring them, which range beyond the financial.
"It brings more money to our state, more jobs to our state, and more pride to our state," Dancy said.
"We don't know our own potential because we have been restraining it for years, but if we can support Oregon's film industry, we can support our own" Dancy said.
On May 7, at Westlake Park there will be a 'More Money for Washington State I-1520' event and opportunity to gather more signatures.
The editor may be reached at [email protected]