More often than not, walking through the city as a woman means receiving inappropriate catcalls and uncomfortable stares. People turn to popular car services like Uber and Lyft as a quick way to get around the city, but alleged sexual assault and harassment cases are shedding light on the questionable safety of these companies. A new service called Chariot for Women hopes to combat the issue of unsafe rides by creating a transportation service like Uber and Lyft that caters exclusively to women.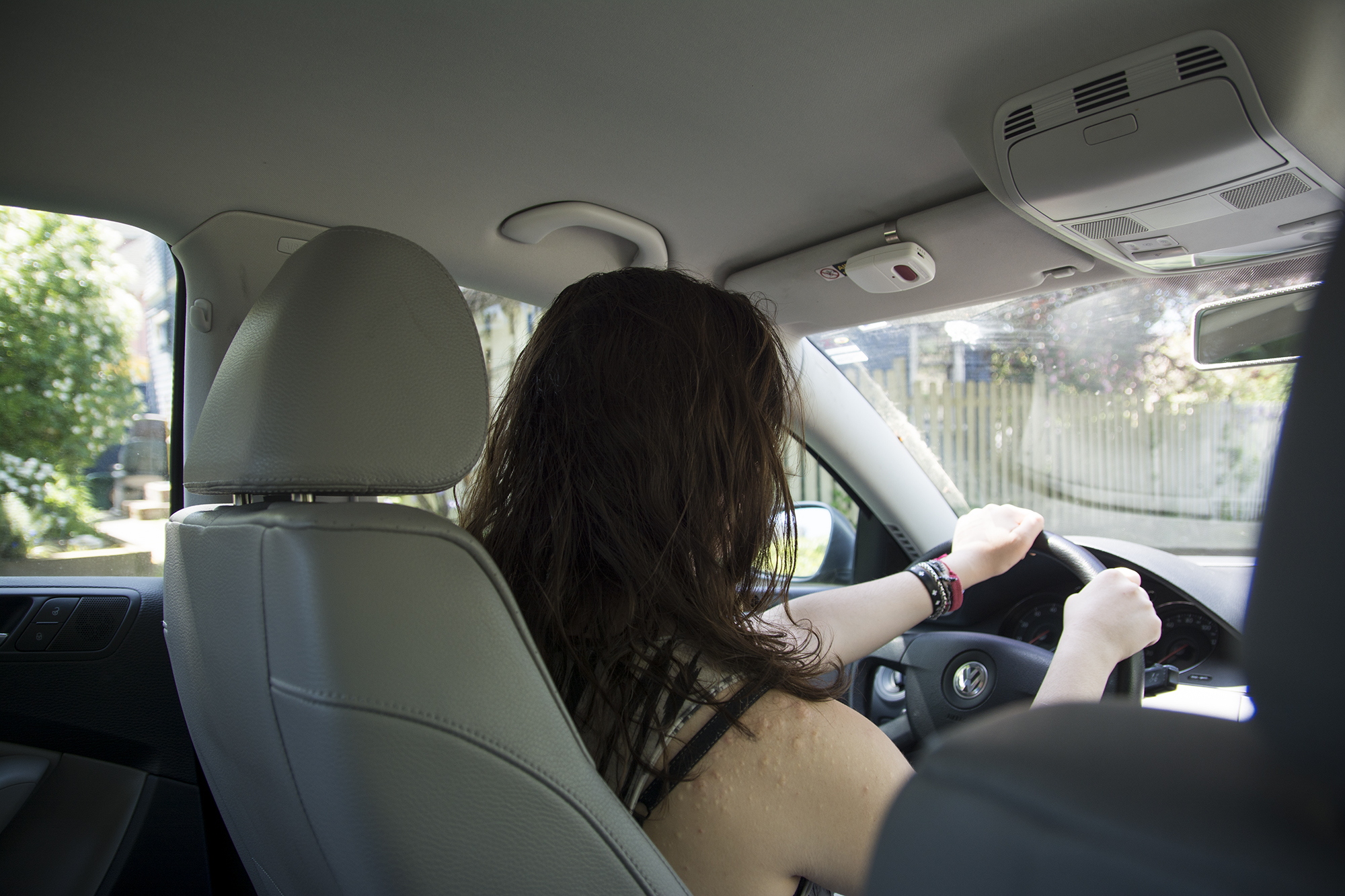 Charriot for Women is a new version of Uber and Lyft exclusively for women and driven by women.
---
Former Uber driver Michael Pelletz founded the company in February out of Charlton, Mass. After turning a belligerent, drunken man over to law enforcement during his shift, Pelletz realized that he would have felt even more vulnerable in that situation as a woman.
"Our goal for Chariot for Women, we're all about giving back and keeping women and children safe," Pelletz said.
Chariot for Women will not only hire women drivers but will also exclusively allow women, transwomen and boys under 13 years old to ride. The drivers will be given thorough background checks before they can accept any passengers, and they will also be required to answer a random security question at the beginning of each day to ensure their identity. When the passenger requires a ride, a safe word pops up on both their phones and the driver has to say the correct word before the ride can begin. Chariot for Women will also donate 2 percent of the money from the ride to local and national charities.
The 9-week-old company has quickly gained momentum and public interest. Currently, they have about 14,000 drivers nationwide and half of those drivers signed up within the last four days. The high demand has pushed back the company's goal of launching on April 19 to now releasing by the fall.
As Chariot for Women grows, it faces criticism from some media outlets who say that the service is discriminating based on gender.
Holt Perkins, a junior sociology major at Seattle University and driver for the Night Hawk disagrees with
the critics.
"I think [Chariot for Women] is important. As a man, the go-to thought is, 'why can't I take that?' but then of course you take a step back and realize that's not what it's for," Perkins said.
Although there have been no formal movements to take the company to court, Pelletz welcomes the challenge.
"If and when we do get challenged, we look forward to that because it's really going to give us the opportunity to get in front of the judicial system and say, 'there is such a need for what we're doing,'" he said.
A question both critics and the company have focused less on is how Chariot for Women will monitor gender identification, and what their response will be to people who identify as genderqueer. Will they be able to ride?
As a company based almost solely on gender, it is important that they carefully evaluate the boundaries being applied to gender before launching. Currently, Pelletz isn't clear on how his company will monitor gender identification.
"I don't know. I have never been asked that question so I mean, that one, that's open for discussion, I'm not familiar with it that much," Pelletz said. "I don't want to exclude anybody, I want everyone to be comfortable in their own skin."
Tracy Spencer, a freshman journalism student at Seattle U, doesn't think that gender necessarily has to play a role in making services like Uber and Lyft safer.
"There's bad people in the world, both men and women," Spencer said.
As Chariot for Women begins to carry out their plans and move toward a concrete stage of development by putting drivers on the road, it hopes to be nation-wide by fall. In Seattle, this could mean a safer alternative to Uber and Lyft for women that live off campus.
The Night Hawk currently only takes riders up to six blocks off campus, and only runs at certain times during the night. Perkins thinks that with a new service focused on safety, this could help with the the Night Hawk's wait times as well.
According to Pelletz, Chariot for Women is also changing their name and the new name will be announced this week.
Chariot for Women plans to be up and running by the fall, and the company will continue to battle for their exclusive gender rules.
Tess may be reached at [email protected]