The Best Ways to Celebrate April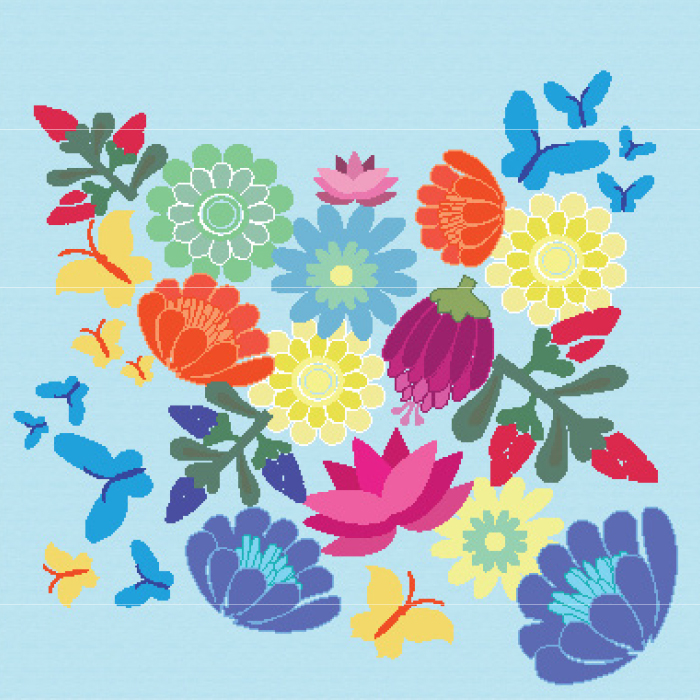 ---
Keep America Beautiful Month:
Tend to a Garden
There is no better month to ponder how to keep our nation beautiful than April, when the weather becomes less temperamental and nature greets us with increasingly vibrant and cheerful colors. While you could stick to the simple, yet impactful tasks of repurposing old items or picking up litter, I suggest getting down and dirty at your local community garden. The Beacon Food Forest for instance, located at 15th Ave S., west of Jefferson Park, is a lovely, community-powered permaculture project. It aims to bring people together, turn a public space into a sustainable ecosystem and provide affordable food to the surrounding community. Plus, it is believed to be the biggest public food forest in the country! The next work party is on April 16, from 10 a.m. until 2 p.m. If you can't wait that long to flex your green thumb, then consider joining the Food with Spirit club that tends to various garden plots
on campus.
---
National Poetry Month:
Go to a Poetry Reading
Washington pulses
With exquisite odes and verse
Embrace it wholly
I am celebrating National Poetry Month early with some Haiku writing, but if you are more of an observer than a writer, then you might prefer to attend the countless local poetry events in Seattle. Check out Seattle Poetry Slam, Hugo House and Youth Speaks for various events. Seattle Poetry Slam is at Re-bar Seattle and Slammers are randomly selected from a bucket on Open Mic nights. On April 7 at 7 p.m., Hugo House will celebrate its last installment of the Cheap Wine & Poetry series. The event is free and the $1 fee for a glass of wine is an act of poetry
in itself.
---
National Pecan Month:
Bake a Pie
Delicious, buttery pecans are exquisite in any dish, but my sweet tooth inclines me to suggest baking a pie. However, if you have a nut or pecan allergies—and even if you enjoy living life on the edge—please do not celebrate this delicious month.
Ingredients:
1 ¾ cups brown sugar
¼ cup maple syrup
¼ cup butter
1-tablespoon cold water
2 teaspoons cornstarch
3 eggs
¼ teaspoon salt
1-teaspoon vanilla extract
1-¼ cups chopped pecans
1 (9 inch) unbaked pie shell
Procedure:
1. Preheat oven to 350 degrees Fahrenheit
2. Combine sugar, maple syrup, butter, water and cornstarch. Bring to a boil and then remove from heat
3. Beat eggs until frothy and gradually beat in the cooked syrup mix. Stir in salt, vanilla and pecans. Pour into pie shell
4. Bake in the oven for 45 –50 minutes
5. Enjoy your delicious and month-appropriate pie.
---
Stress Awareness Month:
Grab tea with friends
We all know how easy it is to encounter stressful situations and yet it is not always simple to alleviate stress. I personally find that having a variety of strategies to deal with stress is much more effective than employing just one. When you start to feel overwhelmed, try practicing yoga, meditating, taking deep breaths or grabbing tea with friends at the local Tea Republik. Their earl grey lavender milk tea is the beverage equivalent of a muscle relaxant. Of course, Counseling and Psychological Services staff and Health and Wellness Crew members are wonderful resources that lend an ear and offer advice. Remember to be kind to yourself this spring.
---
Organize Your Files Week:
Week 3
Get a Planner
Your eyes might glaze over at the sound of this mundane holiday, but being organized is an essential aspect of success for every college student. Spend a few minutes every day that week to organize your files—both physical and digital. Invest in a good external hard drive to backup your files and a planner that you will actually use. A quality planner or hard drive will be invaluable during finals weeks when your laptop crashes or when you start forgetting coffee dates with friends. My favorite organizational tool is the Passion Planner, which has space to doodle, prioritize and map out every hour of the day. It may just be the cure to your millennial angst.
---
National Karaoke Week:
Week 4
Sing your Heart Out
To celebrate National Karaoke Week, I recommend sitting at home and doing nothing. Just kidding—head down to my personal favorite karaoke spot, Rock Box. This flashy bar­­ is a Japanese style karaoke club in Capitol Hill. They have an endless selection of music in 15 languages, with new songs added to their wide selection every week. The happy hour prices are decent and they have delicious drinks like the salaryman and the hello kitty creamy martini. If you would rather save your money than go out, then blast your favorite Drake song in your room and start singing along.
---
World Health Day:
April 7
Start a Conversation
World Health Day is on April 7 of every year and this year's theme is: Beat Diabetes. Diabetes is more than just a health issue. It brings about substantial economic cost to people and their families and working to prevent, detect and treat diabetes is critical to public development. While you could take a more proactive approach and petition local policy-makers to enact new legislation or do more research, you could also start small by bettering yourself. Begin with regular exercise, taking note of your sugar intake or having conversations with those around you about how to be healthier. And even if you feel great, it is always worthwhile to make the annual trip to your doctor to make sure everything with your health
is in order.
---
Look up at the Sky Day:
April 14
Visit the Sky View Observatory
Looking up at the sky isn't just about staring up at the stars or making shapes out of clouds, but rather contemplating life and taking a moment to be introspective. While you could just lie down on the field in front of Chardin Hall all day, why not take a trip to the highest public observatory on the west coast—The Sky View Observatory on the 73rd floor of the Columbia Center. It boasts the perfect panoramic view of not only the sky, but also Mt. Rainier, Elliott Bay, the Olympic Mountains and the city of Seattle. What better place for thoughtful reflection than on top of the entire city?
---
Newspaper Columnists' Day:
April 18
Read a Column
Newspaper Columnists Day was established in memory of columnist and Pulitzer Prize winner, Ernie Pyle, who was killed in World War II. The best way to participate in this holiday is to show some appreciation for writers and read a newspaper column. The Spectator for instance, publishes online columns throughout the week about music, pop culture, hiking and not-so-breaking news. Or, if you need some suggestions about columnists to follow, you could check out the work of Wes Browning from Real Change, Gail Collins from the New York Times and David Brooks from the New
York Times.
---
Take a Chance Day:
April 23
Apply for Scholarships and Jobs
Life is full of risks, but when all you have to lose is an opportunity, why not make the gamble? Seattle U offers various scholarships to undergraduate and graduate students. Each department also regularly sends out contest, internship and job opportunities to students through e-mail. While some of these only award experience or a couple hundred bucks, others award several thousand dollars. Keep an eye out for things that might interest you. While you may not think you are qualified, this is the perfect day to take a chance.
Leave a Comment