Time Out Session: Brendan Westendorf
Seattle University junior guard Brendan Westendorf helped bring the Seattle University men's basketball team their fourth straight win on Thursday, Feb. 4, barely beating the buzzer after heaving a shot from nearly midcourt. Along with contributing to the success of his team, Westendorf has also been named WAC Player of the week, an award he attributes to team effort.
"Not only is it an individual award, but I get that from my teammates as well, because without them then I don't get that [award]," Westendorf said.
Originally from Auburn, Wash., most of Westendorf's life has been spent in the greater Seattle area. Wanting to be close to home, Westendorf chose Seattle U because of the impressive coaching staff and the players on the team, both of which have contributed to the Westendorf's experience thus far.
Since playing for the Redhawks, Westendorf has noticed a significant difference in the challenges basketball provided in high school versus college.
"It is a lot more physical, the pace is a lot faster, and obviously everyone is a lot bigger than high school," Westendorf said.
Despite these challenges, the team and its members that have positively impacted Westendorf's experience of playing for Seattle U. Being apart of a team, Westendorf enjoys the fun environment it creates, seeing his teammates as brothers.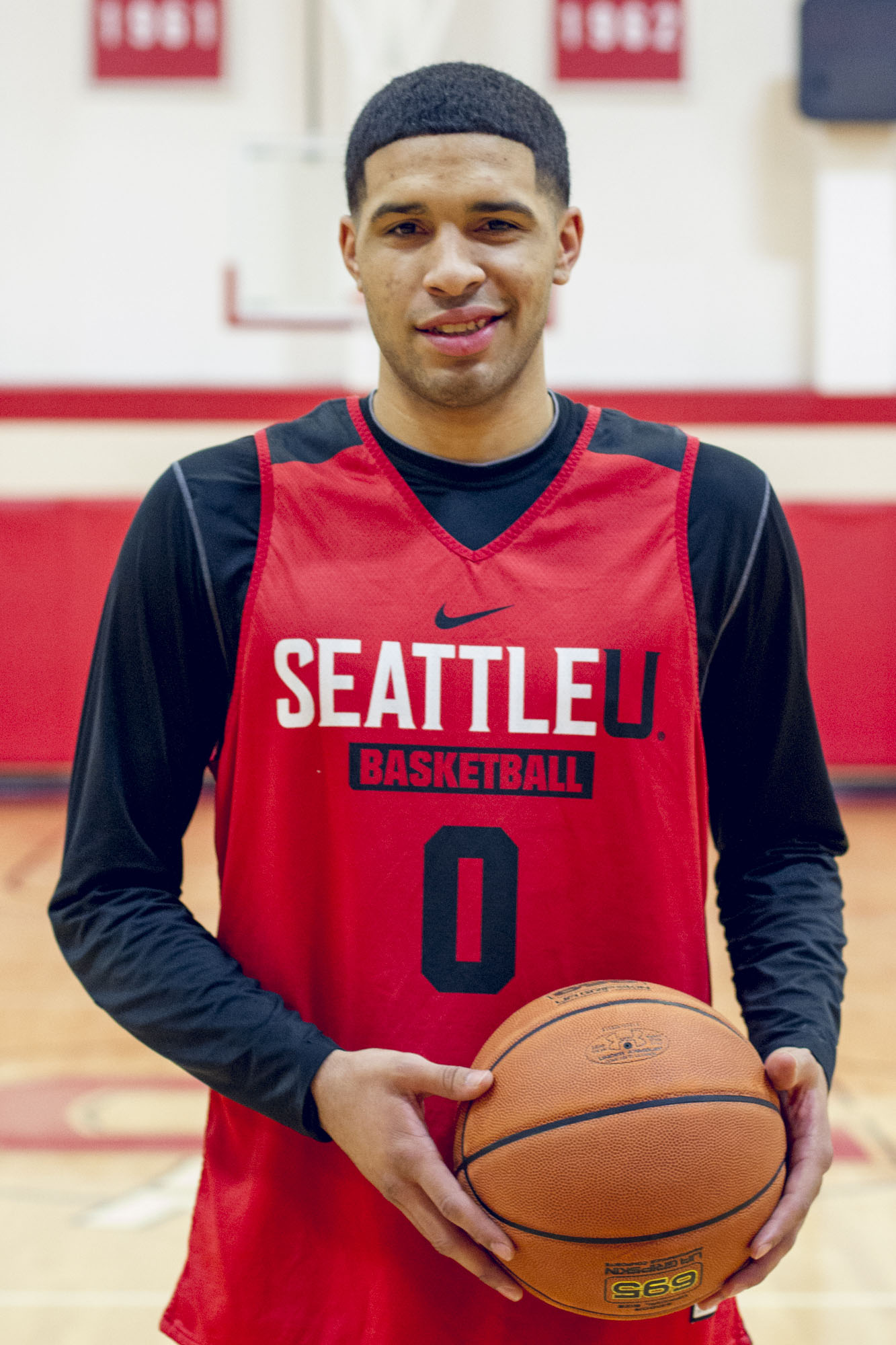 Brendan Westendorf of Seattle University's Men's Basketball team was named last week's WAC Player of the Week.
"They're always joking around, always together, never just one of us by ourselves, always two or three," Westendorf said.
Being a part of a team, though, necessitates more than just being able to get along. It also requires knowing how to appreciate one another despite the differences each player holds.
"In order to be a team member or a team player, you have to be able to put your differences aside, and be able to give up something for everyone else," Westendorf said. "As far as being a part of our team, [we] play for each other. If you're playing for everyone else, then the whole team is doing well."
Contributing to the theme of playing for one another, Westendorf believes that he contributes by bringing leadership through the years of experience he has had playing for Seattle U. With his experience, Westendorf finds that he is used to the competition level asked of him and his teammates, which allows the opportunity for Westendorf to teach the younger players.
"I'm used to the competition level, and I'm able to teach them things that I know so that we can all get better as a whole,"Westendorf said.
As a junior interdisciplinary liberal studies major, Westendorf aims to be successful both on the court and in the classroom. When he isn't being an athlete, he is a full time student attending class or doing homework in the library. As to where Westendorf believes he will be after Seattle U, he is still unsure, but sees a possible future in coaching.
"I don't have any kind of idea what I want to do with that, maybe eventually go into coaching because if I'm not part of the game, playing wise, I want to be part of it as a coach."
Leave a Comment