SU Gets Blunt About Potential Smoking Age Increase
For many college students, a 21st birthday signifies the liberating privilege of ordering an alcoholic beverage without the ever-risky fake ID. However, an additional product may soon be added to the list of items reserved for 21-and-ups: cigarettes.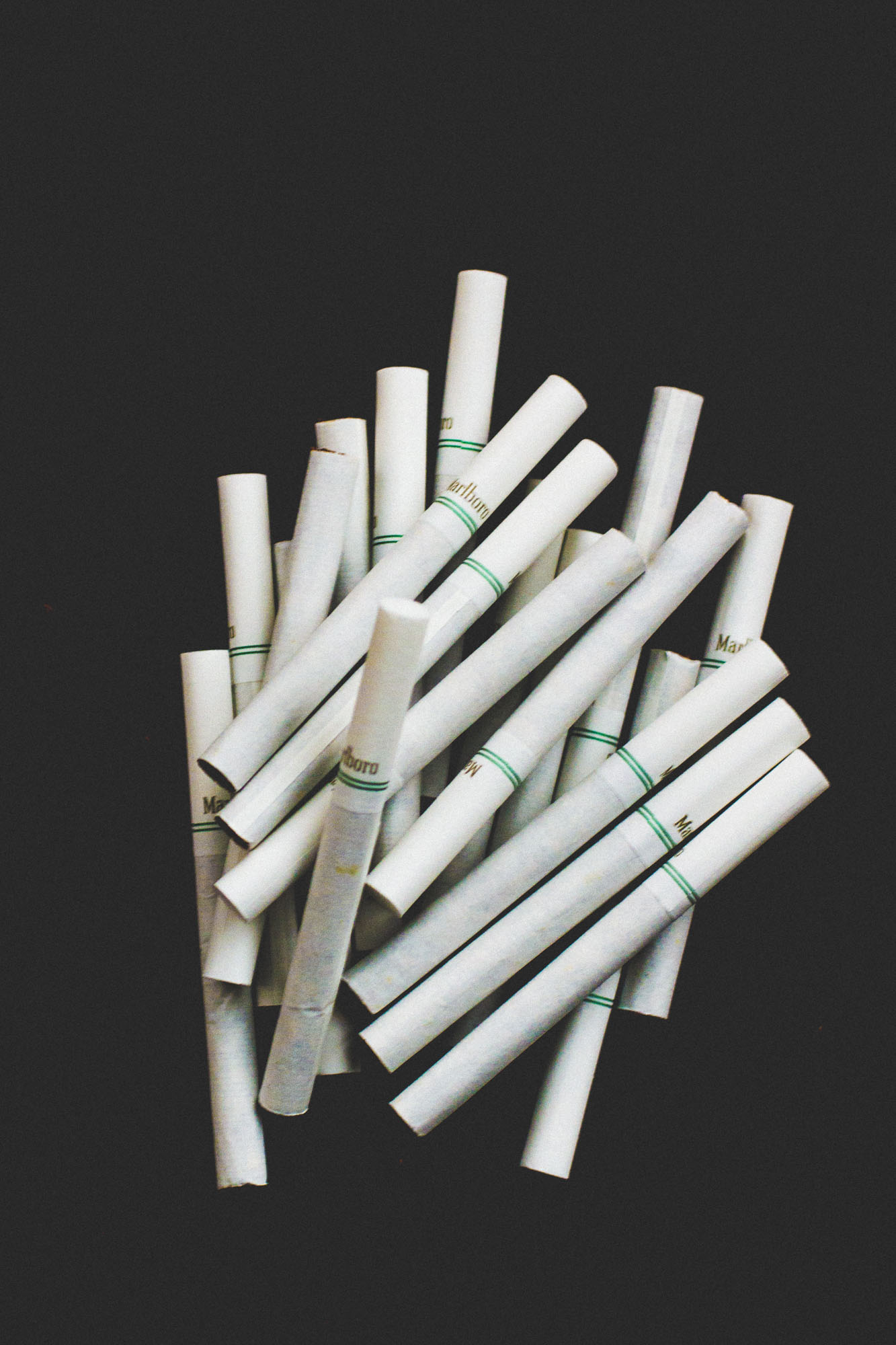 A new Washington state bill proposes that the new smoking age should be 21.
---
On Jan. 29 the House committee voted to raise the Washington smoking age from 18 to 21. If passed, the bill will ban the purchase of all tobacco and nicotine products, including vaping devices and e-cigarettes, for those under 21.
"I think it could be beneficial. But I also think that people are going to acquire tobacco if they really want to. Same thing with alcohol even if the drinking age is 21… There are such things as fake IDs," said pre-major sophomore Lauren Marquez. Marquez is a native of Hawaii, which was the first U.S. state to raise the smoking age to 21 earlier this month.
Third-year electrical engineering major Aaron Esposito echoed Marquez's argument.
"If you look at other substance abuses, people are going to get ahold of it regardless of what age they are."
A 2015 study conducted by the National Institute of Medicine determined that 90 percent of adults that smoke daily started before they were 19. Based on this data, the motivation behind limiting teens' access to tobacco products is to prevent lifelong addiction.
The bill yielded polarized reactions throughout the university's campus. Some Seattle U smokers argued that while raising the smoking age sounds appealing, real-world implications would be limited. In particular, students emphasized how easy it is for minors to attain alcohol despite the age requirement.
"I think that, like with all things, if people really want to do it they'll find a way to do it. I think just increasing the age is the same thing as the drinking age. People under 21 get alcohol all the time. It's not too impactful I think… I was a smoker before I was 18. I was a smoker before I was 21," said junior film studies major Andrew Okada. "I think that if you're 18, if you can vote, if you can go get drafted into the war, then I think you can smoke if you want."
Other Seattle U students would welcome the change.
"I don't like cigarettes, I don't like the smell of cigarettes, the taste," said freshman biology major Celeste Dylla. "If you're a non-smoker, too… if people smoke around you it still hurts you. I'd definitely like the age to be increased."
The move to raise the smoking age is perhaps indicative of a shifting cultural attitude toward smoking. The amount of daily college-aged cigarette smokers has steadily decreased over recent years.
The smoking debate is particularly relevant to Seattle U, which became a tobacco-free campus last year. The tobacco ban aimed to limit second-hand smoke while creating an environment supportive of cessation, which means quitting smoking. 59 percent of Seattle U students and 72 percent of faculty and staff who voted in the spring 2014 referendum favored a tobacco-free campus.
According to the National College Health Assessment, in 2011, 3.5 percent of Seattle U undergraduate students smoked cigarettes daily. In 2015, that number decreased
to 2.1 percent.
The ban included tobacco-free products like vaping devices and e-cigarettes. E-cigarettes and vapes experienced a boom in consumption in the past five years, and can be purchased with flavorful "e-juices" available in an assortment of flavors including "Summer Lovin'," "Meringue O' Tang" and "Pineapple Pow." The colorful products are especially appealing to teen audiences. According to the Centers for Disease Control and Prevention website, seven out of 10 middle and high schoolers who use tobacco are using a product that is flavored in some way.
While vaping devices are technically tobacco-free, they were still included in Seattle U's tobacco ban. This is because the products aren't FDA approved for cessation. They contain the highly addictive nicotine and are designed to develop and maintain a nicotine addiction. Because of their novelty, little research has been conducted on their long-term effects.
For Seattle U students and faculty interested in quitting, the office for Wellness and Health Promotion located in Student Center 380 offers free Quit Kits. The kits include gum, toothpicks, rubber bands and squeezable "stress balls" as means to assuage the oral and hand-held sensations of smoking. Seattle U students are also eligible for medical consultations and quit conversations with a Wellness and Health peer member to discuss steps toward cessation.
The next step for the bill is to go to the office of the House Finance Committee. Washington would become the second U.S. state after Hawaii to hike the smoke age to 21. Currently, more than 100 U.S. cities, including Boston and New York City, have already made the change.
Editor may be reached at [email protected]
View Comments (1)