The Spectator's Guide to a Wondrous Winter in Seattle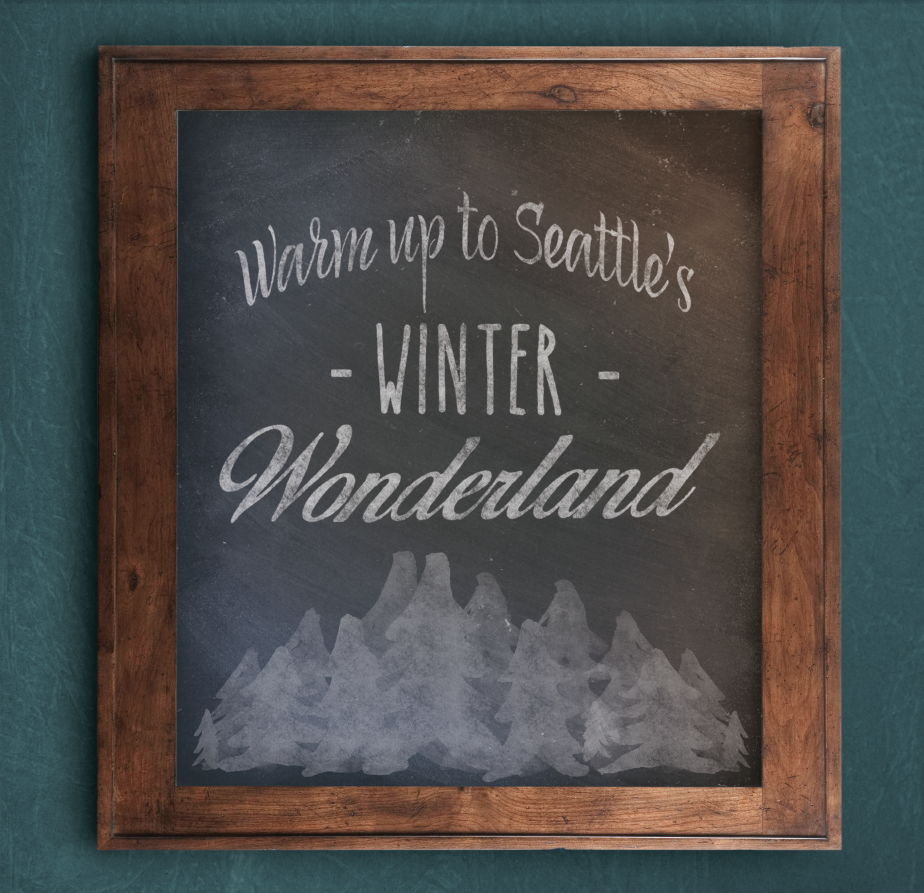 Doctor Wholidays
Experience Music Project | Dec. 6 | 6 – 10 p.m. | $22
This winter is all about self-care—so take a break from studying before finals week and visit the Doctor. Doctor Who, you ask? Exactly. For more than 50 years, BBC's series about the eccentric, compassionate, and time-traveling Time Lord hero, Doctor Who, has had an unmistakable cultural impact worldwide. This Sunday you can celebrate your love for both the Doctor and the holidays in one drink, activity, costume and game filled night. Tickets include admission into the Infinite World of Science Fiction exhibit, which features props used in the show. If your inner nerd is dying to break free, then don't fret—The doctor will see you now.
—Melissa Lin, Editor in Chief
---
Watch Human
"I am just one man among 7 billion others," states Yann Arthus-Bertrand, the creator of the documentary titled "Human." This brilliant work of journalism and cinematography highlights an important, but simple question: why? Why do we keep experiencing the same problems? And why do we keep going on despite them? With no commentary—and no narrative—the film uses only the voices of thousands interviewed across the world to discuss our shared and diverse experiences. Moreover, the film seeks to address —in a world divided between modernity and tradition as well as rich and poor—what is it that truly makes us human? If the holidays are a time to reflect on love and peace, then this film is perfect for that purpose.
—Jason Bono, News Editor & Managing Editor
---
"Holidays on Ice" by David Sedaris
Forget "'Twas the Night Before Christmas…" The true quintessential Christmas story that must be read every year is David Sedaris' "Santaland Diaries"—the first of many hilarious narratives in his collection of short stories, "Holidays On Ice." The book includes Sedaris' personal account of working as a department store elf during the Christmas season, a review of a local grade school's Christmas pageant and a story of neighbors fighting to outdo each other with holiday generosity. It's easy to finish in a single day. Please note—this experience will be all the more enjoyable if you listen to the audiobook. Sedaris' voice makes his stories infinitely funnier than they are when you read them in your head.
—Jenna Ramsey, News Editor
---
Get Some Skills
Whether you're studying business at Seattle University, studying environmental science, or anything in between, you probably had a busy fall quarter. Sure, now you will be heading to work or back home for the break but that doesn't mean you should stop bettering yourself! Go out and find a skill you want—or just something you think is cool—and make it a reality!
I expect to return to a Seattle U well-versed in juggling, crochet, hacky-sack, unicycling, gymnastics, singing, musical instrument playing, and any other skill I want to learn. Winter break is the gateway to a more skilled you.
—Chris Salsbury, Copy Chief
---
Play All of the Games
It's a well known fact that the outside world is dangerous. That's why we have video games. Halo 5. Fallout 4. Star Wars: Battlefront. So many games, so little time! Winter break is a great time to start chipping away at that backlog of video games that you've acquired. Finals are over, so swap those midnight homework sessions for some midnight gaming sessions. Research paper to write? Nope! Go save the galaxy! Fortunately for all of you, Star Wars: Battlefront comes out Dec. 8, just in time to log some serious hours over break. Fallout 4 has only been out for a couple weeks, and if it's anything like Fallout 3, winter break will barely be enough time to make even a small dent. So stay inside and get those game marathons going!
—AJ Schofield, Sports & Opinion Editor
---
Volunteer
Tis the season to be charitable. When is it not? Wherever home may be for you, indubitably there will be someone in need or somewhere to volunteer. There isn't a better way to spend a bit of the gracious amount of time you have than by giving equally graciously back to society. Options abound. From food banks to giving clothing to simply helping your neighbor shovel the snow our of their driveway–make somebody's day and make your own in the process. The best gift to receive this season is giving. Or maybe a million dollars, but let's face it, you would give that to charity to get the best gift again. Happy-Merry-Cheery-Best Break to you all.
—Chris Salsbury, Copy Chief
---
Charlie Brown Christmas With the Jose Gonzales Trio
Cornish Playhouse @ Seattle Center | December 13 | 6 p.m. | $27
What better way to get into the holiday spirit than with "A Charlie Brown Christmas"? This event is on the pricier side, but it should be entirely worth it. The Jose Gonzales Trio—which includes Jose Gonzales, Michael Marcus and Matt Jorgensen—will perform Vince Guaraldi's "A Charlie Brown Christmas" at a one-night-only Christmas party at Seattle Center. This is the Trio's fifth annual show, and their jazzy, modernized version of the holiday classic has received rave reviews each year. The event will also feature a silent auction of holiday gifts and unique chocolates from Margaret Savas.
—Jenna Ramsey, News Editor
---
Dance Over to the Ballet
When it comes to the magic of the holiday season, the passion and beauty of dance is the first thing to come to mind. While performances by the Pacific Northwest Ballet are a bit out of a student budget range there are plenty of alternatives for art lovers low on cash. Dress up, wrap yourself in three layers of wool, and head down to the Cornish Playhouse to see the Cornish Preparatory Dance Program's presentation of the Nutcracker. By balancing the classic narrative with individual talents of each of the dancers, Faculty and Alumni choreographers have put together a wholly unique piece complete with explosions and a massive battle scene. Tickets are $16 for students, and $20 for general admission.
—Jason Bono, News Editor & Managing Editor
---
Seattle SantanCon 2015: Santa Pub Crawl
Downtown | Dec. 12 – 13 | 12 p.m. – 2 a.m.
You better watch out, you better not cry, you better not pout—because the Santas are coming to town and they will be everywhere. SantaCon is an annual gathering of thousands of people dressed in Santa attire, parading through the streets and in bars. Although you need to be 21+ to enter bars, the goal of the event is spontaneity and creativity, meaning there will be something for everyone to enjoy. There will be flash mobs, live music, games and activities outside and a costume contest. Bring your best santa attire and a good pair of walking shoes, some patience for long lines and a willingness to spread holiday cheer.
—Melissa Lin, Editor in Chief
---
Sippin' on Cheer
Brandy and Egg Nog are best friends, so why not bring them together and enjoy a delicious holiday cocktail that delivers on both the dairy and alcohol fronts (only if you are 21-years-old or older, of course). Add liberal amounts of Christian Brothers brandy with equally liberal amounts of Bud's Egg Nog and what you've got is a creamy cream in a glass (or a mug, or a salad bowl… if you like to party) and enjoy by the fireside. In the event that a fire is not available, tune in to the yule log channel and rue the fact that you don't have a working fireplace while sipping on your tasty beverage, and feel that holiday spirit warm your bones.
—Will McQuilkin, A&E Editor
---
Hit the Slopes
Resorts across the Pacific Northwest are beginning to ramp up operations for the winter. Mt. Baker, Steven's Pass, and the Summit at Snoqualmie are all located within a few hours of Seattle. Currently, Mt. Baker is the only mountain open for daily operations, but don't let that stop you. One big storm is all it will take for these mountains to get up and running, so get outside and get your snow dance on! You all made friends with someone with a car this quarter, right? Good! Now put your friends car to use and go play in the snow.
—AJ Schofield, Sports & Opinion Editor
---
The Best Holiday Movie
"Die Hard" is not only a cult classic and Bruce Willis' best movie (he's got hair!), it's also the best Christmas movie of all time. "A Wonderful Life" is great, but it doesn't have a barefoot, tough talking New York cop walking over shattered glass, nor does "Elf" involve classic lines like, "Yippe kaye, motherf***er!" and "Love Actually" fails to show any explosions at all. If there's one holiday tradition worth keeping alive, it is the annual check in with John McLane and his bad ass ways.
—Will McQuilkin, A&E Editor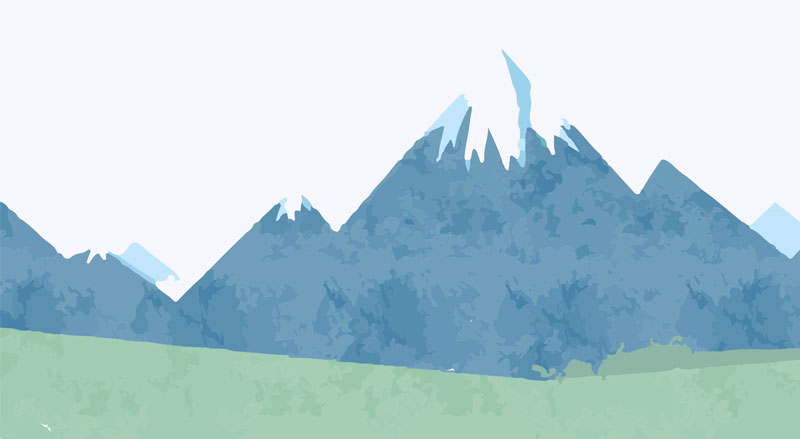 Leave a Comment