Seattle U Rowing Ends Fall Season
On a wet, dreary Seattle day, hundreds of rowers flocked to the Montlake Cut for the annual Head of the Lake rowing event. The event, hosted by the Lake Washington Rowing Club takes place yearly, and is the capstone of the fall rowing season.
---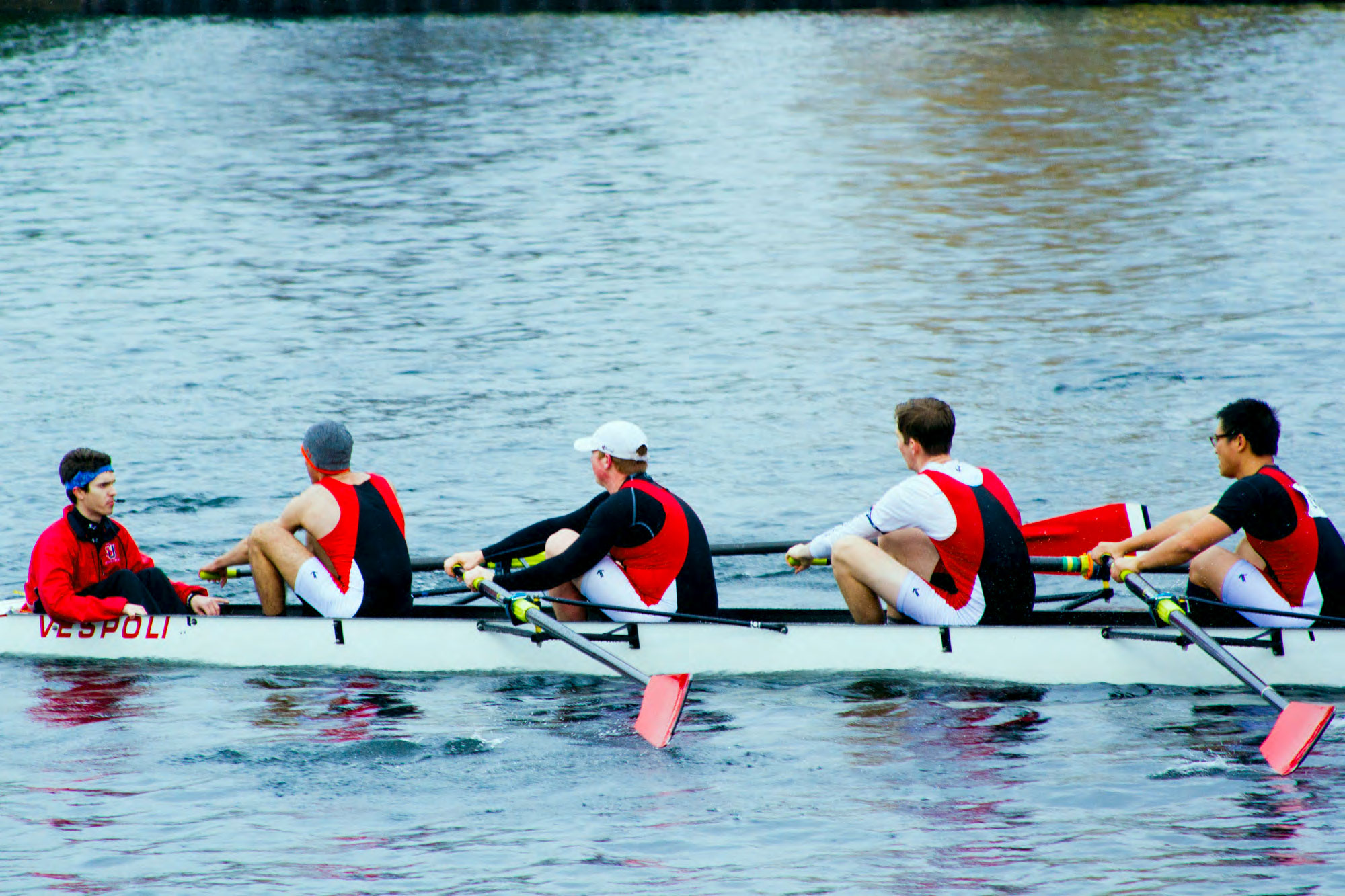 Seattle University's Men's Rowing team on Sunday at the Head of the Lake race.
---
"Rowing at Head of the Lake is a huge deal for us. It provides us with the opportunity to race against big name programs like UW…We look forward to it every year," said Seattle University men's rowing club president Matt Sneed.
Seattle University had four total teams competing. The women's varsity team had their varsity eight and third varsity eight competing, while the men's club rowing had two teams competing in the championship men's 4+.
The women's varsity eight team finished in eighth place with a time of 20:42.238, almost a full minute behind the seventh place finisher, University of Portland. Seattle U also had a one-minute penalty for failure to yield to another boat, giving them an adjusted time of 21:42.238. The third varsity eight team finished ninth with a time of 22:43.788. The University of Washington, with a time of 17:49.502, won the heat.
The men's teams didn't fare much better. Seattle U had two boats entered in the same race, and both finished near the bottom of the pack. The teams finished in 12th and 14th place, with times of 20:27.900 and 21:26.862, respectively.
Washington entered five boats into the men's 4+ race, with all five finishing in the top six. The heat was won with a time of 17:30.503.
While neither team had ideal results, there were still a lot of positives.
"…The boats we entered have made improvements over the course of the past few weeks and it showed on race day. We weren't looking to put together our fastest line up, we wanted to use this as a building block for spring," Sneed said.
The Head of the Lake regatta marks the end of the fall season for Seattle U's rowing teams, but they will be back in the spring, ready to row.
AJ may be reached at [email protected]
Leave a Comment