The sky was painted gray and blanketed with clouds last Friday, Oct. 2, as almost forty students, faculty and staff gathered outside the Chapel of St. Ignatius for a moment of collective silence for Umpqua Community College.
As senior Paul DeWater and Campus Minister for Ignatian Spirituality, Marilyn Nash each lit a candle and the candles of everyone else in attendance; they noticed that gentle breezes made it difficult for wicks to catch fire.
"A very striking metaphor was drawn there because Marilyn said it can be very difficult to keep the light alive," said DeWater, who is also Vice President of University Affairs at Student Government of Seattle University. "Which I think is a very fitting thing in times of such sadness and such tragedy."
After a long a moment of thoughtful silence, the chapel bell tower tolled nine times—once for each victim of the UCC mass shooting. As the event ended, rain began to fall.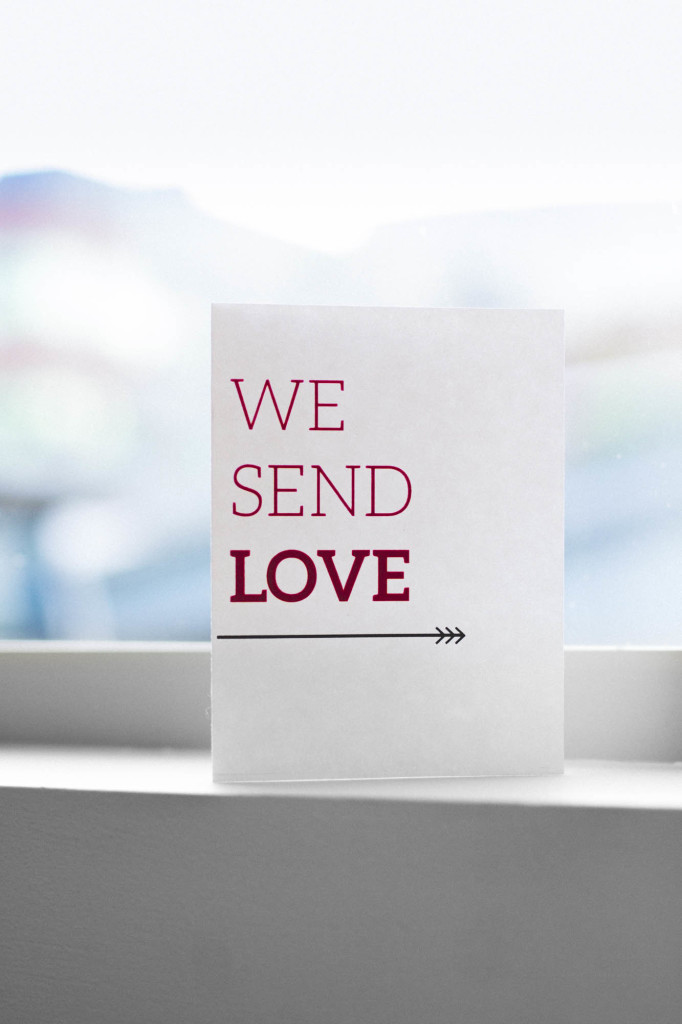 After last week's tragedy, our student government set up a table for our student body to write letters to Umpqua Community College.
The shooting that occurred on Oct. 1, is the two hundred and ninety fourth mass shooting this year. The tragedy resulted in the death of nine students, and happened about a week after the Aurora Bridge crash that killed four international students at North Seattle College.
"Unlike the vigil for North Seattle [College], the vigil for the community of Roseburg and Umpqua Community College—we didn't really have any words," DeWater said. "There really aren't words that capture the loss and the heartbreak."
The shooting has re-sparked debate about gun control and mental illness throughout the nation. President Barack Obama addressed the nation on the same day of the tragedy calling for change.
"Each time this happens I am going to say that we can actually do something about it, but we're going to have to change our laws," he said.
But while the nation debated over current laws, questions were raised at our own campus about safety at Seattle U and whether our community is prepared for similar emergencies.
Junior humanities for teaching major Craig Jaffe knows that dangerous situations can happen at any time. He was a middle school student when student Christopher Privett was killed in a drive by shooting just next-door at the Palo Verde High School in Las Vegas, Nev. The incident shook his whole community and made him realize that shootings are unpredictable.
"The odds of it happening at our school are just as great as it happening at any other school…I mean it happened at Seattle Pacific [University]" he said. "So it's kind of telling that there really is no rhyme or reason."
Public Safety knew they had to address the shooting and answer the community's concerns as quickly as possible. They sent out multiple e-mails since last Thursday which included reminders of emergency procedures, the school's 2015-2016 Annual Fire Safety and Security Report and details about an evacuation drill planned for Oct. 15 at 11:10 a.m.
Additionally, associate director of Public Safety Craig Birklid said that they have been practicing active shooter drills since the new executive director Timothy Marron joined the team in 2013. Birklid said that ever since Marron's arrival, Marron has worked to focus the department on their primary mission of saving lives and property while better preparing for emergency situations.
Public Safety has partnered with the Seattle Police Department and the Seattle Fire Department for these drills. In emergencies,
Public Safety gives them a layout of the campus and directs them to a point of safe gathering.
"The second thing is for the medical resources," Birklid said. "Finding them a staging area that is very close so that they can quickly come in once an area is secure enough for them to respond for medical care."
Additionally, Public Safety has stage equipment such as ballistic shields that they can provide to SPD as well as medical equipment including combat gauze and tourniquets. All of the staff is first-aid, CPR and AED trained. Last year they did drills weekly, eventually dropped it down to once a month and now they are drilling once a week again.
"[Public Safety] is an unarmed security force. So in an active shooter situation, they really become support people for responding officers—those 911 SPD respond team that's going to come in," Birklid said. "We're basically trained to take [it] to the point where those officers are responding that allows them to come in as quick as they can to resolve the issue."
Despite the measures Seattle U has taken to protect our community, Jaffe does not feel 100 percent safe on campus. Most of his classes are in the Administration building, and he is concerned about the lack of locks on classroom doors and blinds
on windows.
"I don't know if we have enough preventative measures," Jaffe said.
He thinks that while the school does implement some secure safety features, more could be done to keep the borders of the campus safe.
---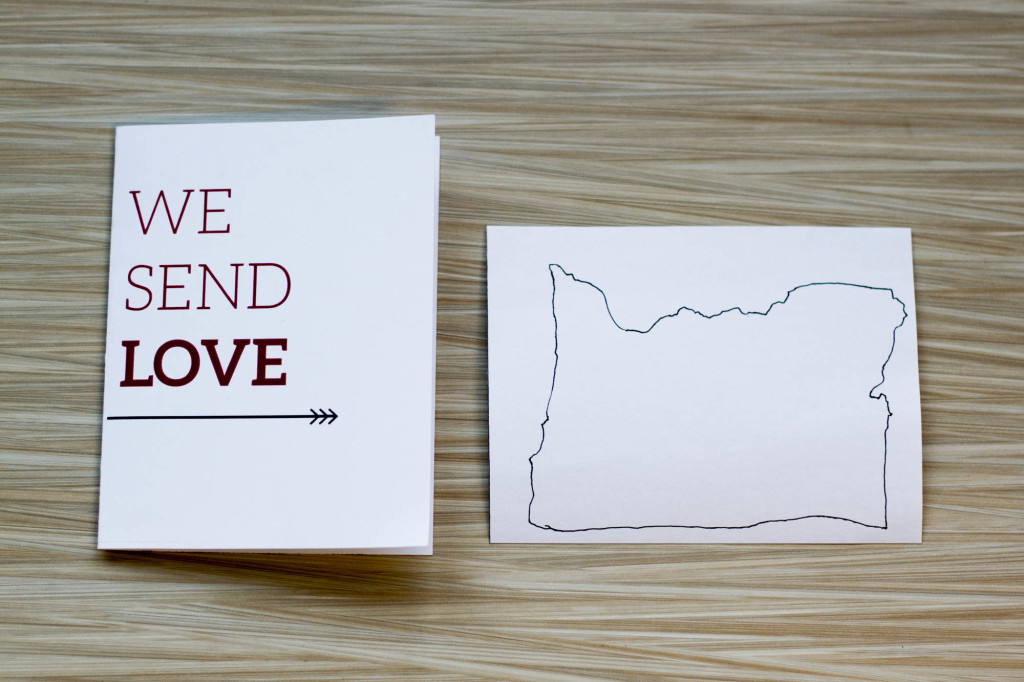 After last week's tragedy, our student government set up a table for our student body to write letters to Umpqua Community College.
---
Like Jaffe, sophomore criminal justice major Destinee Ripperger was close to a school shooting in her home town. When Ripperger was in kindergarten, a student of Santana High School in Santee, Calif. shot and killed two people.
When she heard about the UCC shooting, the emotions she felt at the incident at her own high school came rushing back.
"I remember how my school reacted to it and how we react every year when the dates comes up and…it's just heartbreaking to know that people were killed in a school where you should feel safe," Ripperger said.
The presence of Public Safety on campus comforts Ripperger. Even though Seattle U is in the heart of the city, she never feels like crime comes too close to campus. But she does think there is room for improvement.
"I live in Xavier and we have to swipe our campus card a gazillion times to get into our room which I actually think is a good thing," Ripperger said. She would like to see more buildings only accessible by card swiping.
Implementing more advanced features to buildings is not an issue for Birklid. But it begs the question of whether students truly want to invest in preparing for an unlikely emergency.
"How much do you want to pay in tuition to improve the facilities for an event that really would be very unlikely?" Birklid said. "But we could do it."
Much has already been done to make the campus safer: furniture has been anchored down in classrooms and the campus card system now allows security to lock external doors in one fell swoop. In the case of requiring students to swipe their cards to enter every building, he personally believes that it would make his job much easier—but that wouldn't necessarily deter an active shooter.
"In the case of the Oregon incident, [the shooter] was part of their community," Birklid said. "So even if those students could have locked the door, they would have been locking themselves in that space with the shooter."
The key, Birklid said, is to recognize red flags and know how to respond. The UCC shooter, for instance, exhibited concerning behavior over social media.
"If you see something, say something," Birklid said.
It's important that people having personal difficulties are engaged as soon as possible, whether through conversations informing entities, such as the Counseling and Psychological Services department at Seattle U, about any concerns.
"People are going into crisis and they don't really know how to resolve the feelings that they're having," Birklid said.
Both Ripperger and Jaffe also spoke to this point of taking mental health seriously and the importance of communication. In his Police in Society class taught by professor Wilson Edward Reed, Jaffe studied the typical profile of a shooter. He ultimately learned that while there is no single profile of a shooter, there are many traits that shooters tend to exhibit.
"More often than not, it's ostracism in some form or some level—socially, romantically," he said.
Jaffe referenced the University of California, Santa Barbara shooter that went on a rampage because women rejected him.
Ripperger agrees that ostracism plays a huge role in the common occurrence of campus shootings. She feels safe at Seattle U because the community is so unified.
"We definitely made sure that people were connected, that we tried not to have anybody feel left out," Ripperger said.
Still, students and faculty want to know that there are resources available on campus that will help them prevent tragedies such as school shootings. Chris Wilcoxen, assistant director of emergency operations at Public Safety, offers information and leads trainings on armed intruders.
The trainings are three-fold. The first aspect deals with knowing whom to contact and discusses the different ways the community can contact the department. The second aspect incorporates federal programs designed to help identify suspicious behavior associated with the tagline: see something, say something. The last aspect is the model of protecting oneself, also tied with the U.S. Department of Homeland Security programming called Run, Hide, Fight.
Wilcoxen's trainings are informational and do not involve tactical strategies. He has led these trainings, sometimes with the help of Marron, for several years with groups such as the Dean's Council and the College of Education.
"From the comments that I get, people feel much better prepared to handle those situations," Wilcoxen said.
Some of the most common concerns teachers express are how to deal with an intruder during class and how to evacuate. Wilcoxin helps faculty determine the best means of evacuation and hiding. He has scheduled more of these trainings since the UCC shooting, such as with the Center for Student Involvement staff.
As students and faculty have raised their concerns, SGSU has also responded rapidly. In addition to hosting the moment of silence in partnership with Campus Ministry, SGSU President Mallory Barnes-Ohlson organized a card writing station outside of Student Center 360 to send messages of condolences. She sent those cards to UCC on Monday afternoon. More than 100 people contributed. But that's not all SGSU will do.
"SGSU is hoping to host a forum on campus safety in which students will be able to talk about campus safety both nationally and locally here at SU," Barnes-Ohlson said.
While some details, such as the date, have yet to be determined, they have reached out to Public Safety and plan on getting Health and Wellness Crew involved to provide a larger context for why these shootings continue to happen.
In DeWater's conversations with students about safety, he feels that he has been called to action. He hopes to answer the question of what the community can do to prevent senseless tragedies and that the urgency of action is properly conveyed. According to DeWater, SGSU is pursuing a partnership with the University of Washington to see if there is room for a joint lobbying effort between our student governments to call for an end to gun violence.
At a recent Moral Mondays at SU event, Sybrina Fulton, Trayvon Martin's mother also spoke out against gun violence.
"My heart is broken because I lost my 17-year-old to senseless gun violence—to something that could have been prevented," she said.
As we move forward, DeWater wants to remind students that in times of tragedy and loss, to stay open to hurt and pain and seek any help that they need.
"The amount of tragedy and loss in this world can be overwhelming," DeWater said. "We have to keep the light on."
Melissa may be reached at
[email protected]