Time Out Sessions with Nathan Aune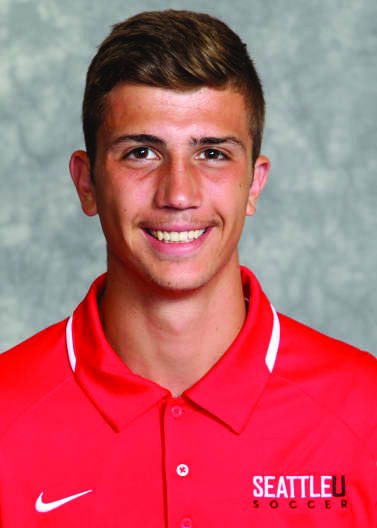 Although they are just weeks into their season, the Seattle University Men's soccer team has forged a side that looks to make a lasting impression not only in Seattle, but throughout the whole country. Senior goalkeeper Shane Haworth and junior captain Kyle Bjornethun have been vital in the Redhawks' backline, but it has been Nathan Aune, the true freshman who plays alongside Bjornethun in central defense, who has grabbed the spotlight.
Aune, who grew up in Arlington, Wash., lets his play speak louder than his words. The center back has a calm demeanor off the field, yet when on the pitch, he commands the game. Strong performances against Tim Schmoll, Harvard's 6-foot-7 front man, and Eduvie Ikoba, Dartmouth's equally menacing striker earned Aune the honor of being named the WAC Defensive Player of the Week. The accomplishment is one that, according to Aune, can be celebrated well since he plays so close to home.
"Soccer is big part of my family," Aune said. "[Winning the award] as a freshman felt great and my family was very proud."
Of course not every freshman is guaranteed a spot on the team right away, let alone a starting position, which is why Aune's determination has led him to such a fine start to the season.
"I came in with the mindset that I was going to come in and play. But I didn't expect everything to be going as good as it has gone [so far]," Aune said. He also said that his biggest challenge has simply been coming into preseason and earning his starting spot, which since then has allowed Aune to focus on improving every week, something that comes with playing under head coach Pete Fewing.
"They [Men's coaches Fewing and Nate Daligcon] give you a lot more to think about. Things to work on, and I think I've taken what they've said and gotten better every week. And they see more things in me to come still," Aune said.
Seattle U begins their WAC conference play at home on Oct. 2 against Kansas City, where the Redhawks' number 4 will surely be a key component to making another run into the NCAA tournament.
Chaucer may be reached at [email protected]
Leave a Comment