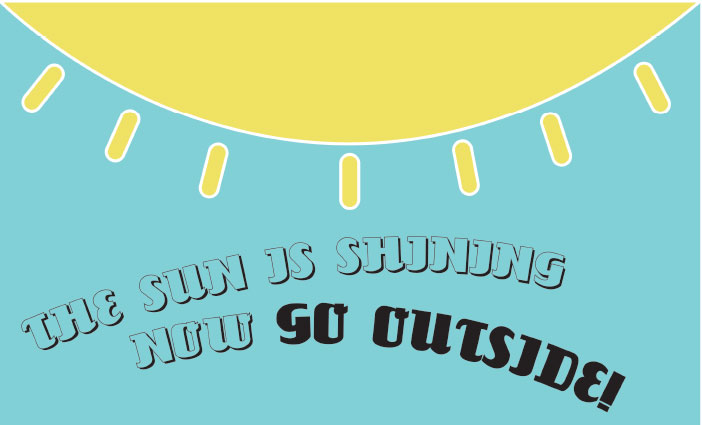 Ditch some of those layers and resurrect your favorite pair of sunglasses. The sun has decided to shine down upon us much earlier this year (yay for us, boo for climate change). Expect more clear blue skies and warmer weather once spring break kicks into high gear. If you don't have any travel plans and are sticking around Seattle during break, there's still a lot to see and do. Welcome the sun back and enjoy your time off with these outdoor activities. Just remember to wear some sunscreen.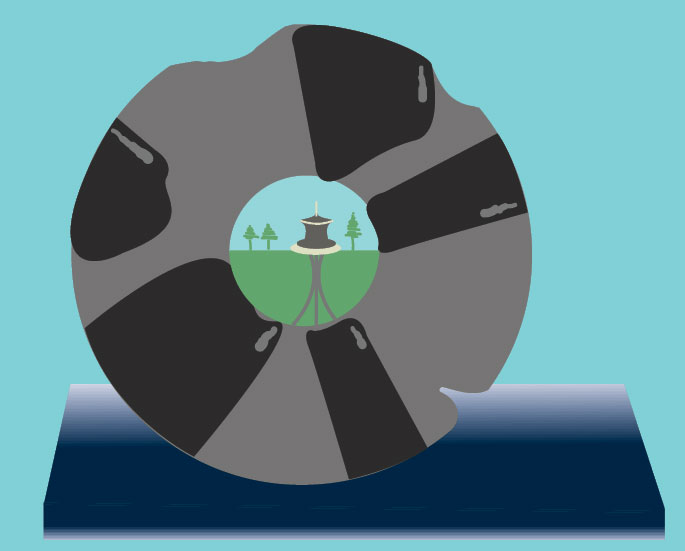 WATER SPORTS
Lake Union
Immerse yourself in outdoor activities by taking a kayak down on Lake Union. You don't have a kayak? That's not a problem. Just head to a nearby rental and spend a morning or afternoon out on the lake. The sunshine brings everyone outside, and you'll find yourself surrounded by sailboats, fellow kayakers, and hear the noise of seaplanes passing through the skies above. From the lake you'll see Gasworks Park, and you'll even find the Just remember that the property does belong to someone, so no climbing atop their docks—just happily observe and maybe even snap some photos from a nice distance.
Tip: If kayaking is not your thing, free sailboat trips are offered on Sundays.
---
TRAIL TREKKING
Various Locations
You don't have to travel far to enjoy the nature-y things in this city. If you want to momentarily forget the tall buildings and fast-paced lifestyle, slow things down by walking along a trail. The Washington Park Arboretum, just on the shore of Lake Washington, is somewhat of a hidden gem not far from campus. The 200+ acre land inhabits more than 40,000 different types of trees, shrubs, flowers and plants to see along the way. Watch as people on their canoes pass by, and just enjoy the scenery. The arboretum is right across the Seattle Japanese Garden, which opened up again earlier this month for its 2015 season.
Walk or jog on the trails at Discovery Park for a beach view, or Golden Gardens Park—which is pretty during the springtime.
Tip: Don't miss a thing at the arboretum. Pick up a map at the Graham Visitor Center.
---
CHERRY BLOSSOMS
University of Washington
There's a reason people travel from all over just to set their eyes on the pink trees. The iconic cherry blossoms that line the University of Washington quad have been the signifier that 'spring is indeed here' since first arriving on campus in the 60s—and it sure is quite the sight. The abundance of the tiny flowers continues to be a popular backdrop to photo shoots and selfies. It's so popular that the cherry blossoms have its own Twitter account (with probably more followers than you) to post photo updates on the blooming stages of the flowers.
The flowers typically don't last more than three weeks once they've reached full bloom, and—lucky you—they will be in full bloom by the time spring break rolls around.
It won't be hard to find the flowers once reaching the UW campus. Just gravitate toward the center and follow the hordes of people. And while you're there, it's worth checking out the historic and magical Suzzallo and Allen Library.
Tip: Bring your camera—an actual camera, if you have one.
---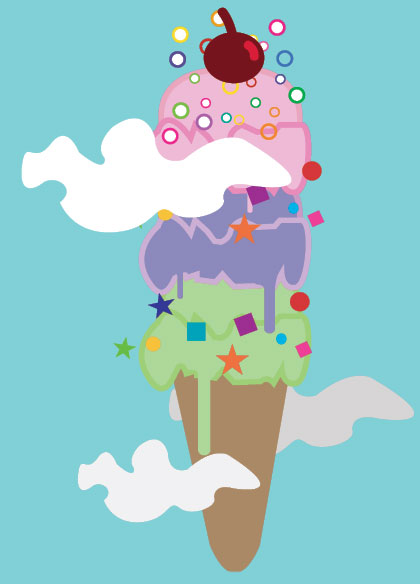 PICNIC AT THE PARK
Various Locations
Grab a blanket, pack or pick up lunch, and head to the park! No, not Cal Anderson. Make the extra trek to check out the other beautiful parks we have in the city.
Enjoy an afternoon basking in the sun at Volunteer Park, which is also home to other sights. Wander around to the top of the Reservoir Tower or peruse the rooms nearby at Asian Art Museum (which is always free to visit). For those who love plants, flowers, and succulents, check out the themed plant rooms at Volunteer Park Conservatory.
Been there, done that?
Watch trains pass by and skip rocks on the beach at Carkeek Park. Take a nice jog, or stroll, through Green Lake and dip your toes in the water as you sit on the edge of any of the lake's boardwalks. Explore the industrial Gasworks Park, which has a sundial at the top of its hill. It offers a nice cityscape and you can watch boats pass by on Lake Union or lie in the grass and look at seaplanes fly over. Looking for more something more relaxing? Waterfall Garden Park is a smaller, more secluded space with tables and chairs amid the hustle and bustle of city life. Fun fact: It was the birthplace of the United Parcel Service.
Tip: Pack a Frisbee for a fun game to work off that lunch you ate.
---
ISLAND GETAWAY
Bainbridge Island
Okay, so you're a little bummed you're not going on a trip? Well, you totally can. Hop on the ferry at the downtown pier and spend your day on Bainbridge Island. All it takes is 35 minutes. Wave goodbye to Seattle as the ferry pulls away from the pier and you watch the city shrink in the distance. Then say hello to island life.
Once the ferry lands ashore, you don't need a car to get around to the local attractions, restaurants and shops. Discover the exhibits at the Bainbridge Island Art Museum (which is also free). Feeling hungry? Head to Blackbird Bakery for some baked goods. The toast is a must-try. If you want something more savory, try Hitchcock Delicatessen & Charcuterie for sandwiches. Browse the local shops around and take a taxi to Bloedel Reserve, which is home to more than ten different gardens. Cool down afterwards with an ice cream or milkshake from Mora's Iced Creamery, and then make your way back to the ferry terminal. Best part? Your walk-on ferry ticket entitles you to a free ride back!
Tip: Comfy shoes will do the trick.
Bianca may be reached at [email protected]
---
Index
University of Washington
1410 NE Campus Parkway
Suzzallo and Allen Library
4000 15th Ave NE
Volunteer Park & Reservoir
1247 15th Ave E
Volunteer Park Conservatory
1402 E Galer St.
Asian Art Museum
1400 E Prospect St
Carkeek Park
950 NW Carkeek Park Rd
Green Lake
7201 E Green Lake Dr. N
Gasworks Park
2101 N Northlake Way
Waterfall Garden Park
219 2nd Ave S
Lake Union
860 Terry Ave N
Washington Arboretum
2300 Arboretum Dr E
Seattle Japanese Garden
1075 Lake Washington Blvd E
Discovery Park
3801 Discovery Park Blvd
Golden Gardens Park
8498 Seaview Pl NW
Bainbridge Island Art Museum
550 Winslow Way E
Bainbridge Island
Blackbird Bakery
210 Winslow Way E
Bainbridge Island
Hitchcock Deli
129 Winslow Way E
Bainbridge Island
Bloedel Reserve
7571 NE Dolphin Dr
Bainbridge Island
Mora's Iced Creamery
139 Madrone Ln N
Bainbridge Island