Jesuits Respond to #blacklivesmatter
Two weeks ago, the Association of Jesuit Colleges and Universities released a call to action titled "BLACK lives matter, ALL lives matter, JUSTICE matters." It was signed by Fr. Stephen Sundborg, S.J., as well as 12 other notable members of Seattle University.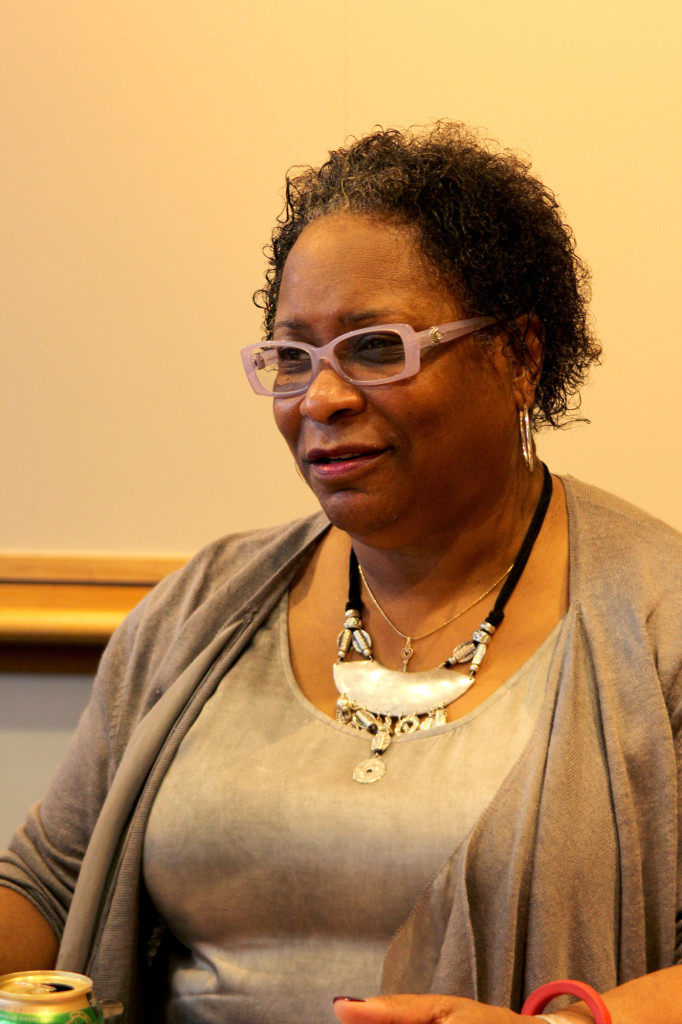 Dr. Pamela Taylor, Director of the
Center for the Study of Justice in Society
The call to action was written to draw attention to racial inequalities and injustices that persist in the U.S., particularly within the educational system. It presented not only the voices of Jesuit leaders in solidarity with those fighting for racial justice, but also called for the entire Jesuit educational community to reevaluate their own policies.
"What messages can we share with our own communities of color on our own campuses?" the call to action asked.
Members of the Seattle University community, including representatives from the College of Arts and Sciences, the Law School, Financial Services, Jesuit Mission and Identity, the student body and the College of Education, gathered on Feb. 19 for the second time to discuss Seattle U's response to the statement. Their goals were threefold: to recognize what is currently being done both to harm and to heal race relations on campus, envision what it would mean to have an inclusive and nondiscriminatory institution, and outline how this vision can be carried out.
Nicholas Cruz, a current student and Costco Scholar, explained the perspectives of his peers on these matters and on the call to action itself after having attended an OMA Speaks event two weeks ago.
"A lot of students reported being tired of having to initiate the conversations in class. We'd appreciate having all faculty in on those discussions," Cruz said.
Faculty responded to this sentiment, expressing fear of not being qualified.
"All of us need to teach and learn how to teach and talk race whether inside the classroom or outside the classroom," said School of Law professor Dr. Tayyab Mahmud.
The faculty members present also recognized how these issues are no longer being discussed at universities and how much more we need to do to bring them to light.
"That's part of what it meant, to be a teacher, to work at a college—to work at any level," said Dr. Victoria Kill, an English professor.
---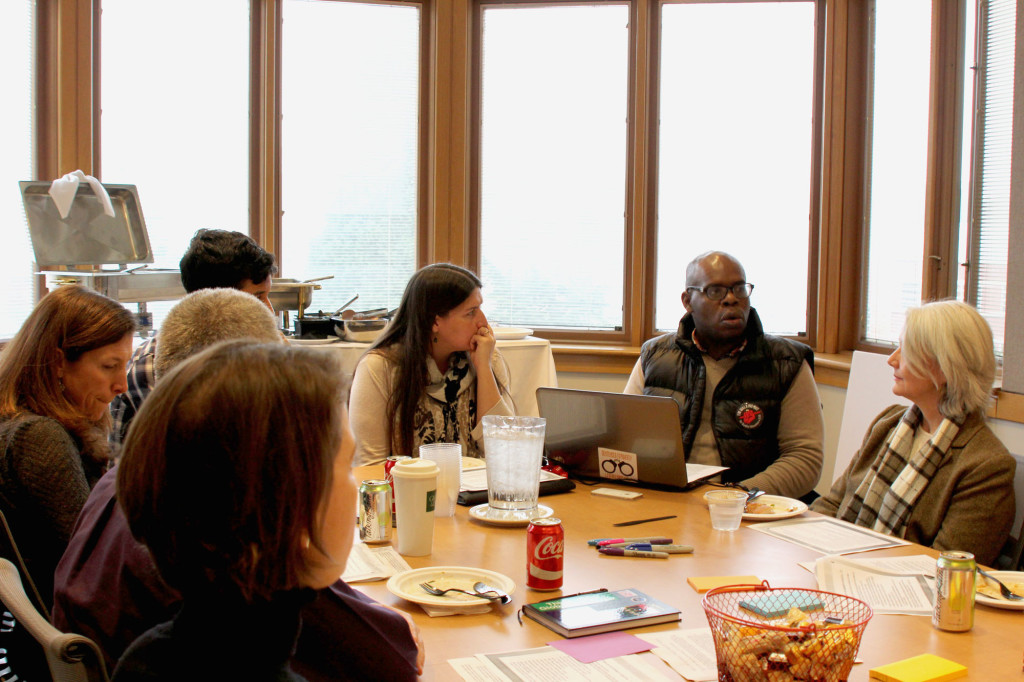 Dr. Victoria Kill (English), Dr. Gary Perry (Associate Professor of Sociology), Dr. Christina Roberts (Associate Professor of English, Director of the Women and Gender Studies), Nicholas Cruz (Costco Scholar and OMA Speaks), Jennifer Tilghman-Havens, Dr. Edward Salazar (Jesuit MIssion and Identity), and Dr. Rose Ernst (Associate Professor of Political Science)
---
Attendees of the meeting spoke of areas in which Seattle U fails to uphold racial justice. The call to action pointed out the difficulties faced by schools founded on Jesuit values.
According to the call to action, "only 16 percent of undergraduate students at Jesuit colleges and universities were American Indian, African Americans or Latinos/Latinas, compared to 32 percent of the U.S. population." It also stated that "black males graduate at a rate of 33 percent compared to the national average of 57 percent," revealing that educational institutions might not be doing enough to include marginalized groups.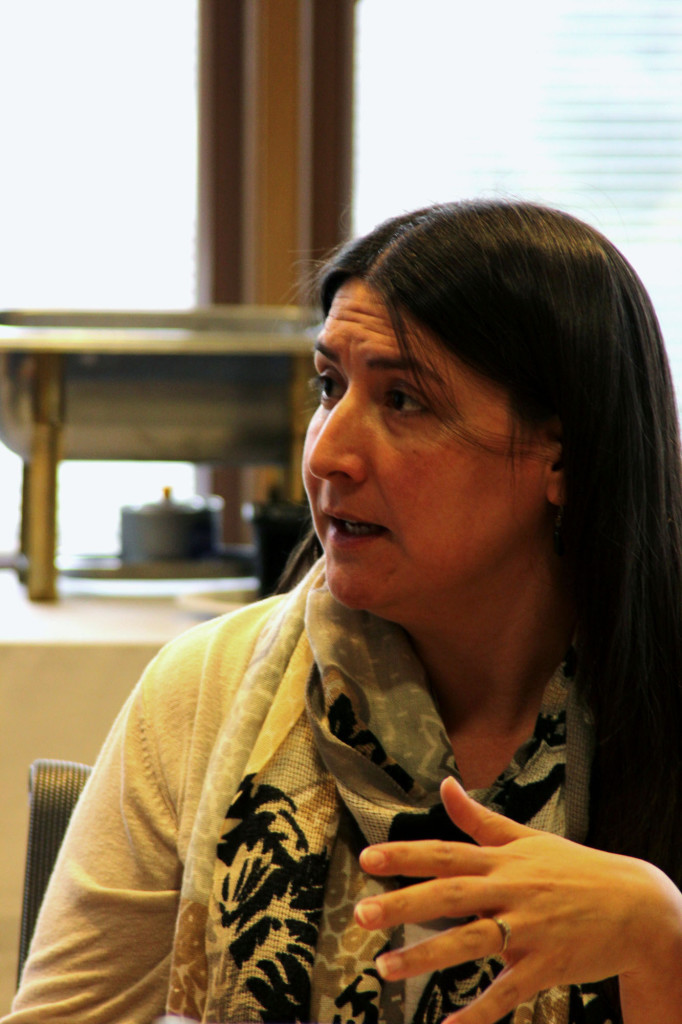 Dr. Christina Roberts, Associate
Professor of English and director of the Women and Gender Studies Program.
Closer to home, concerns were shared about Seattle U's changing hiring practices, a low proportion of students of color, and a lack of dialogue on campus. Dr. Pam Taylor, a professor in the College of Education, also expressed concern over qualifications. She said that only two members of her college are certified to teach classes about social issues, a key part of that school's curriculum.
They then sought to address their final objective: how to approach these injustices within the school and promote a campus that is mindful of racial justice issues. Proposed ideas included hiring transparency, creating safe spaces and offices for students of color, an overhaul of the university's use of certain language, structures for accountability, adding multiple classes or major on critical racial studies, inclusion and institutional support of students of color, and other potential strategies.
The attendees agreed to the drafting of a petition that be sent to the highest levels of the university. This petition, drafted by faculty and staff and supported by the student body, would call for a healing of the racial inequalities on our own campus. It would call for concrete changes and creation of mechanisms to address these pressing issues.
"A lot of these things particularly impact students and they should be instrumental in raising these issues up through the powers that be," Taylor said in a closing statement. "It should be something that comes up from the students and not looking for something to come down."
The news editor can be reached at [email protected]
Leave a Comment