Valentine's Day is here again, but there's no reason why it has to suck: Feb. 14 is ultimately just a day about love. So whether that's showing yourself some TLC or reaffirming your affection for someone special there's something for everyone to celebrate. Here is a guide—for singles, couples, and anyone in between—on where to go and what to do on the most romantic (oh, and most hated) day of the year.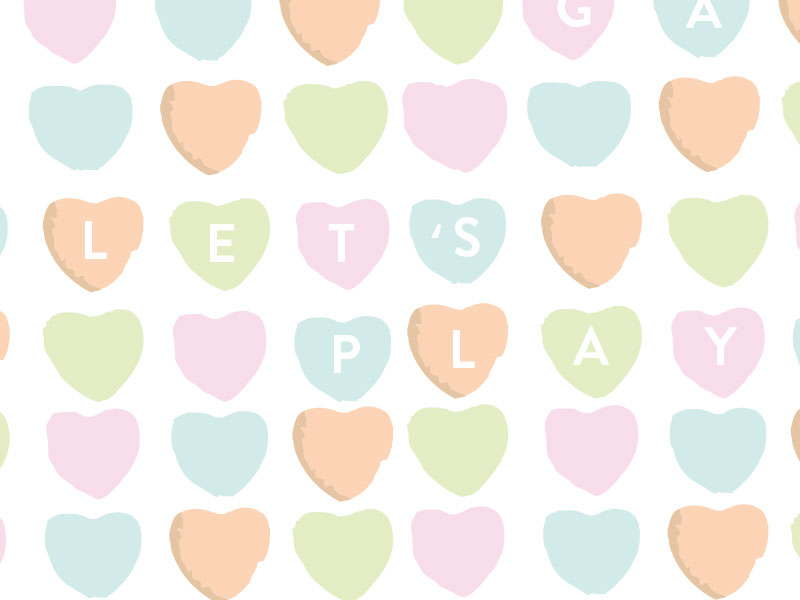 ---
Start: Click which sounds most like you
---
---
Single
---
Meowtropolitan Cat Café Pop-Up
114 Alaskan Way S | Pioneer Square
Psh. Who needs humans when there's coffee and cats? Seattle's soon-to-be first cat café, Meowtropolitan—permanent location forthcoming in June—will open a pop-up this weekend only. Reserve a spot online for a complimentary cup of coffee that will keep your tummy warm, and for a 30-minute time slot with cute furry friends who are sure to warm your heart.
Canon's Valentine's Day Massacre Party
928 12th Ave | Capitol Hill
Couples, be warned. Canon uses this day to remember the Valentine's Day massacre. In observance, no PDA will be tolerated (that's right—no playing footsies, no eskimo kisses, no holding hands) or else be shot with one of many water guns around the bar. And singles, it gets better. You get a discount off bitter drinks and your entire bill.
Dinner Specials
Various locations | All around Seattle
Okay, so maybe flying solo on this day is feeling like a bummer and you want some sort of human connection. Pair up with one of your other single friends. Pretend you two are a couple to score on the special two-person menus and special prices. As if anyone will know the difference anyway.
---
First Date
---
Scavenger Hunt
Various locations
Go on a quest with your date as you two try to solve different riddles and questions that will lead you around the scenic places of Seattle. Win or lose, this would be a hit with someone who's adventurous and it will make for fun(ny) stories in the days to come. Go to urbanadventurequest.com for more details.
Volunteer Park Conservatory
1402 E Galer St | Capitol Hill
Here's something different: Go tropical and enjoy a starlit night at the Volunteer Park Conservatory. They will have a special cocktail hour with different drinks available as you and your date stroll around the different rooms filled with beautiful plants and flowers.
Hot Cakes
5427 Ballard Ave NW | Ballard
Indulge in something sweet with your blossoming romance. Here's something sweeter: Every purchase of a dessert will get you a glass of wine, champagne or boozy punch for just $3. Not 21? It's OK—enjoy a glass of butterbeer instead. You can't go wrong with that.
---
Long Time Couples
---
Couples Massage at Yuan Spa
1032 106th Ave | Bellevue
If you're the couple that doesn't have much time to really relax with each other, then this one's for you. Enjoy a carefree day at the spa getting a couples massage. Best part? Yuan offers complimentary champagne and chocolate-dipped strawberries.
5th Avenue Theatre presents Rogers and Hammerstein's "Carousel"
1308 5th Ave | Downtown
Get dressed up for a sophisticated evening at the theater. While this may not be as popular as other Rogers and Hammerstein musicals such as "The Sound of Music" or "The King and I," "Carousel" is perfect for Valentine's Day. It's a love story about a baker redeeming himself with his wife and children. Don't you want to find out what happens?
Blue Ribbon Cooking School
2501 Farview Ave E | West Seattle
Keep the flame alive by trying something new and exciting every once in a while—like taking a cooking class on Valentine's Day together. Blue Ribbon Cooking School will offer a special Valentine's Day menu, featuring oysters, dungeness crab ravioli,
wine and more.
---
Long Distance
---
Video Chat
Anywhere that's comfortable | Anywhere that has Internet
Phone calls and texts are nice, but video chatting is the second best thing together. Set up a time—a date for the video call. And if time permits, grab some snacks, open up Netflix and watch a movie together. It'll be like you're there or your partner's here.
---
In the end, today is about reminding your special someone how much you care about them and appreciate being with them. And if you're single, use it as a day to take care of yourself—you deserve it. If all else fails, there's nothing wrong with kickin' it in your PJs and binge watching a TV series. Just go to the market the following day and buy that big old heart-shaped box of chocolates at a 75 percent discount. (Let's be real, that's the real meaning of Valentine's Day.)
---
Bianca may be reached at [email protected]