Time Out Sessions With Iris Ivanis
Sophomore Iris Ivanis began playing volleyball at 12 years old while growing up in Croatia.
"I was actually a gymnast for a very long time and there was one volleyball coach—they practiced after us—who would invite me to come and play and after some time I went to see what it was like," Ivanis said. "I didn't know much about volleyball at the time, but I saw the game and I saw the players and I loved it."
Iris grew up in the small town of Pozega and compared growing up there to the way many of the '90s kids grew up here in the states: playing on playgrounds, not a lot of television, and having lots of friends.
After spending most of her life there, she decided to attend Seattle University and join our volleyball program.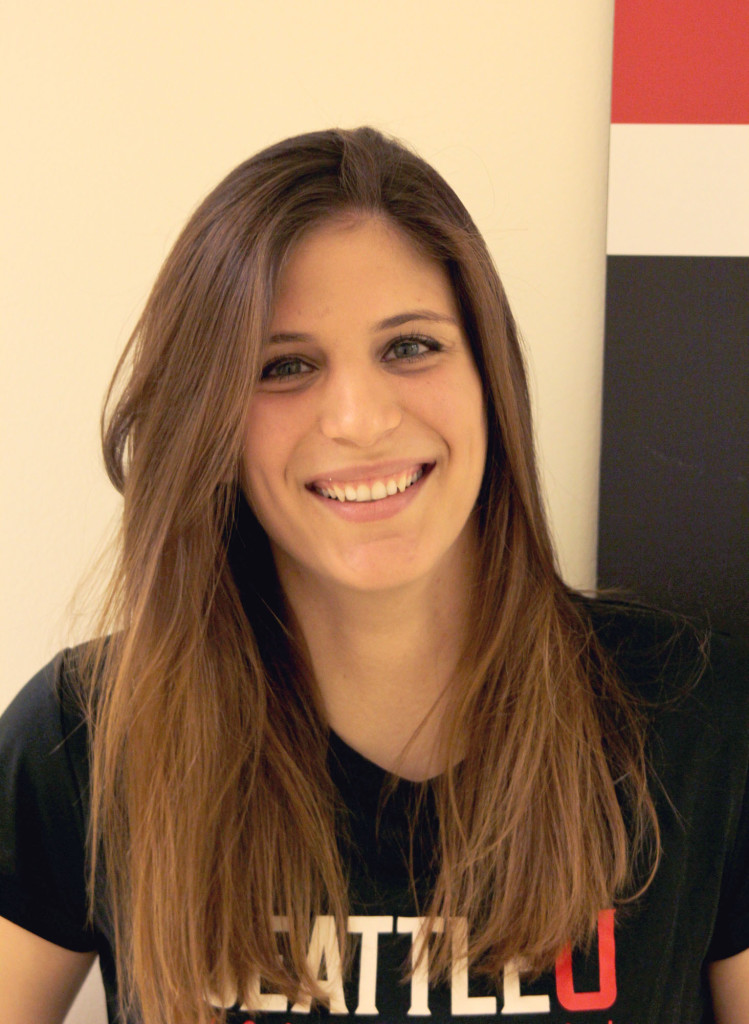 "Coming here was a great challenge," Ivanis said. "It was just changing my whole life and I left so many things behind me back home."
Iris took her chances when making the decision to attend Seattle U, as she never had the opportunity to visit the campus beforehand. But that decision seems to have paid off.
"I like the people and I like Seattle in general; it gives off positive vibes," Ivanis said. "It is everything in one package."
Through her first two years at Seattle U, Ivanis has played as an outside hitter and has her share of success while playing. This year, the team made it all the way to the WAC championship game before the season came to an end.
"Losing the championship game was sad but it gave us a new motivation to go and win the WAC next year and play in the NCAA [tournament]," Ivanis said. "I think everyone is considering that a very realistic goal."
Off the court, Ivanis is studying international studies and strategic communications. There are several options she is looking at for after graduation, one of which may be going back home to get her master's degree.
FAVORITE ATHLETE:
VOLLEYBALL PLAYER
SANJA POPOVIC
FAVORITE MOVIE:
PIRATES OF THE
CARIBBEAN
FAVORITE FOOD:
NUTELLA CREPES
Leave a Comment