Critic's Corner: Valentine's Day Classics
Ah, February, arguably the dreariest month of the year. Its 28 rain-soaked days round out the winter months. Of course, Valentine's Day has been thrown right into the middle of this decrepit month, and so, as that potent day of romance creeps ever closer like a baboon in heat, we at the Spectator have decided to review four classic tales of seduction, romance and that powerful intoxicant, love.
---
Dirty Dancing (1987)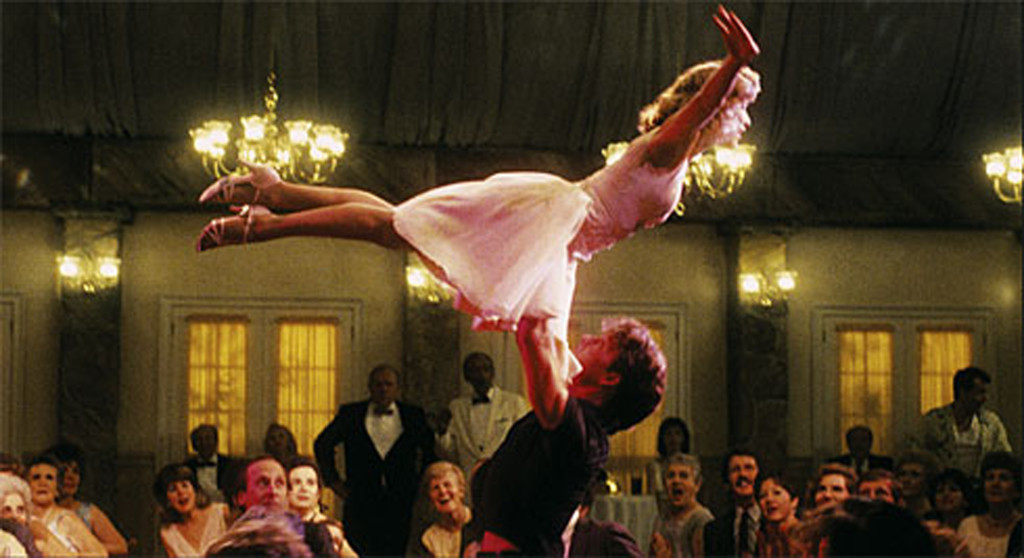 ---
Born out of the red-hot love fires of the late 80s, "Dirty Dancing," directed by Emile Ardolino, stars Patrick Swayze and a young Jennifer Grey as a pair of sexy love kittens whose hips certainly don't lie. Grey plays Baby (that's right, her name is Baby), a petite firecracker of a gal who is stuck at a summer resort in the Catskills with her overbearing parents with nothing to do—that is, until a handsome dance instructor named Johnny (Swayze) literally sweeps her off her feet and into a passionate summer romance that has become a cult classic. This movie is worth a watch, if only because it features abundant leg warmers, mullets and other 80s relics—as well as one of the most iconic dance moves of all time, the "Swayze Lift."
---
French Kiss (1995)
FRENCH KISS, from left: Kevin Kline, Meg Ryan, 1995, TM and Copyright (c) 20th Century Fox Film Corp. All rights reserved. Kevin Kline, Meg Ryan, 1995
---
This is probably my favorite movie on this list, albeit the least high-profile. "French Kiss" follows Kate (Meg Ryan) as she travels to France to confront her fiancé, who has fallen in love with a Parisian woman while there on a business trip. On the flight, she meets the charming Luc (Kevin Kline), a rugged thief and connoisseur of fine wines, and the two begin an unlikely romance as they travel around France. The movie is great for a number of reasons, chief among them being Kline's hilarious persona, Meg Ryan's awesomeness (if you're not at least kind of in love with her, there's something wrong with you) and the beautiful French backdrop, which helps the lovers ease into a charming romance.
---
The Notebook (2004)
No list of romantic movies would be complete without "The Notebook," handed down from on high by Nicholas Sparks, that dramatic asshole who loves to pair up foxy youths and describe their long, obsessive and tortured relationships in the pages of books destined to be adapted to the big screen. In this paragon of Sparks' work, the foxy youths of focus are country bumpkin Noah Calhoun (Ryan Gosling) and heiress Allie Hamilton (Rachel McAdams). The two come from very different worlds, but their love for each other transcends all boundaries of time and space, and over many decades the devastating power of love is made clear through Noah and Allie's story. Recommended for fans of kisses in the street, kisses in the ocean and kisses in the rain, this movie is a must-watch for any proclaimed fan of sappy romance movies. It also features one of the better boob grabs of any movie ever (look for it when Noah and Allie kiss on Noah's porch when they're still young). Get it, Allie.
---
Pretty in Pink (1986)
In this John Hughes classic about high school, breaking down the status quo and finding love in the 80s, the beautiful Andie (Molly Ringwald) has a crush on her preppy classmate Blane (Andrew McCarthy). Her flame for him is naturally prohibited by the social conventions of the time, given that he is a "rich" kid, and she comes from the wrong side of the tracks—having grown up with her unemployed father (Harry Dean Stanton). Andie and Blane engage in their forbidden affair despite warnings offered to them by concerned friends, and for a time the resulting social turbulence looks as if it will be the death of their relationship. Recommended for fans of John Hughes movies the world over, "Pretty in Pink" is a classic chick flick with a high school twist that was, at the time, rather original.
Leave a Comment