Fall Fashion
1. Oversized Knits
Grandpa sweaters are back and bigger than ever. Literally. This season, the bigger and bulkier, the better. Oversized knits are taking over the runway, and what better place to wear this trend than in the chilly Northwest? A word to the wise: to avoid channeling too much Grandpa, pair your sweater with leggings, skinny jeans or a short skirt. It's the perfect outfit for class and for your after-class nap. Who knew high fashion could be so warm and cuddly?
2. Fur
Release your furrrocious inner feline this fall with one of the season's warmest recurring trends. This year designers are favoring color block fur coats, retro fur mufflers, cozy fur shawls and the ever-popular furry animal print jackets. Embrace the excess by pairing a furry leopard print coat with a velvet dress and thigh-highs, or tone down your fur accessories with a sophisticated, solid dress. Cruella de Vil would be so proud!
3. Fair Isle Prints
Say farewell to lightweight summer cardigans and hello to chunky Fair Isle knits this fall. Snuggle up in a stranded colorwork sweater, oversized hat and knit leggings and you'll be the toast of the town (and toasty warm). If anyone knows warm winter wear, it's surely the Scandinavians. How do you think the Norsemen survived all those frigid winters?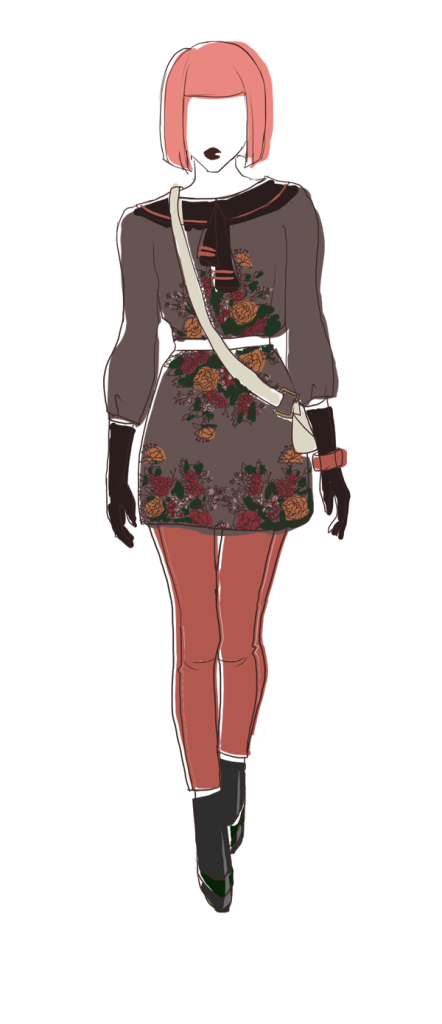 4. Dresses over Pants
The next time you're trying to decide whether to wear pants or a skirt, try wearing both at the same time! That's right; the internet says it is now trendy to wear dresses over your pants. Apparently Emma Watson was seen doing it on the red carpet. This quirky trend can be tricky to master, but it's Emma Watson-certified, so you have to try it at least once. Just be sure to keep the outfit proportional by sticking to skinny-leg pants and an A-line skirt.
5. '60s Mod
The swingin' '60s are back in style this season. Stroll back through time with high-neck sweaters, prim collars, psychedelic prints, statement jewelry, color block mini dresses and go-go boots. Don't be afraid to add some '60s flare to your hair and makeup, too: beehives, bouffants, winged eyeliner and nude lips are all fair game. Look to the women of "Mad Men" (or should I say, "'Mod' Men"?) for style inspiration.
6. Dark Floral
The summer flowers may have withered away, but luckily dead flowers are "in" this season. Graveyards and gardens collide as sweet and somber floral prints bloom across the runways this fall. Romantic flowers in smoldering jewel tones are the perfect mix of edgy and feminine. Channel your inner punk princess with a dark floral dress, fishnets and combat boots, or try a more sophisticated look with a broody botanic blouse, dark jeans and flats. Look to Courtney Love and the Corpse Bride for inspiration.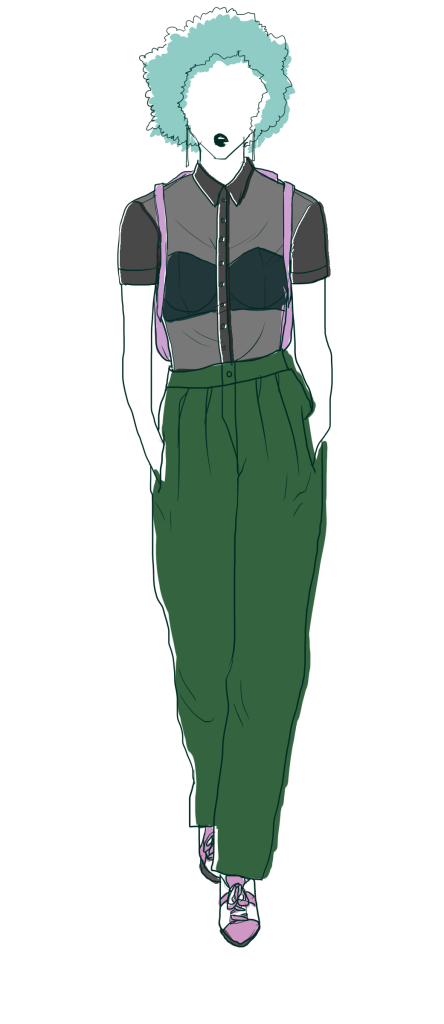 7. Normcore
For decades the fashion industry has been inflated by pretentious designers, slavish consumers and constantly changing trends. However, this season the giant fashion bubble has finally burst: it has actually become trendy to be decidedly untrendy. Rather than expressing originality, normcore is all about daring to be dull and deliberately embracing sameness. Anyone can be normcore: just slip on a blank t-shirt, label-less jeans, a plain hoodie and other basic unisex clothing. Just don't get too creative.
8. Sheer Patches
Just because the weather is getting colder doesn't mean you can't show some skin. Designers are getting creative this fall with ways to add a little sex appeal to an otherwise simple outfit. Long dresses with subtle (or not-so-subtle) sheer patches are shimmying across the runways this season. Try a short skirt with a leg veil, or a shirt with long, sheer sleeves. Or add a little optical illusion to your ensemble with a long, subtly sheer patterned dress. It's all about transparency.
Maggie may be reached at [email protected]
* Illustrations by Alyssa Brandt
Leave a Comment