SIFF 2014: The Spectator's Guide to The 40th Annual Film Fest
Now in its 40th year, the Seattle International Film Festival shows few signs of slowing down. In fact, the nonprofit is shooting for the stars—in a spaceship. With a fresh "Cinescape" theme, sci-fi inspired trailer, and alien abduction-esque tagline—"You will be returned home safely, but forever changed"—the 2014 festival's space odyssean tone could predict a bright and long-lasting future for the organization. If this year's lineup, released last week, is any indication, the festival is really taking off.
SIFF's 200-plus lineup includes Jimi Hendrix biopic Jimi: All is By My Side and Richard Linklater's Boyhood among many others, and stars like Oscar-nominated actor Chiwetel Ejiofor, Wild at Heart's Laura Dern and 12 Years a Slave writer John Ridley are scheduled to appear.
In lieu of the festival's May 15 opening, each editor picked out the film they're most excited to see. So sit back, relax and "Cinescape" into the world of SIFF 2014.
---
10,000 KM | Spain
Screenings: May 27, June 5 & 6
Kellie Cox, Editor-in-Chief
---
Directed by Carlos Marques-Marcet, "10,000 KM" takes a modern and intimate look at romance and its challenges in the Digital Age.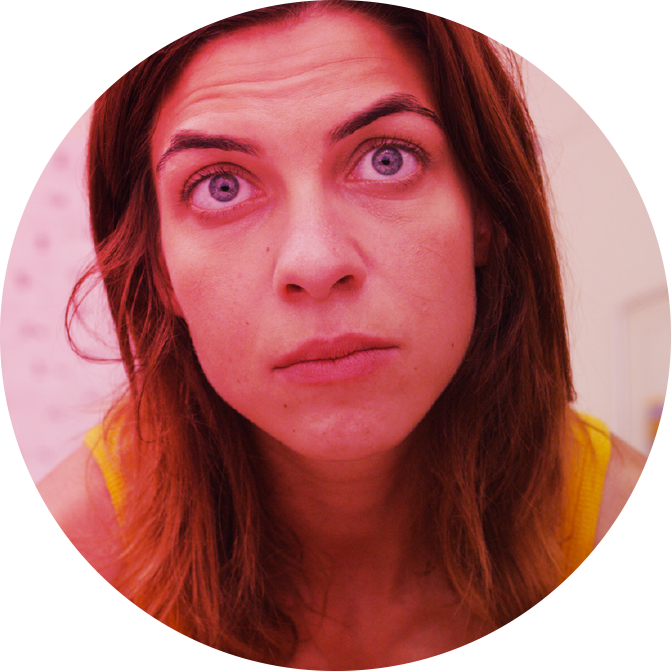 When photographer Alex (Natalia Tena of the Harry Potter films and "Game of Thrones") is offered a yearlong paid residency in Los Angeles, she must leave her partner Sergi (David Verdaguer) behind in Barcelona to fulfill her career dreams at the expense of their romance. Shot entirely within Alex and Sergi's apartments, and supplemented with intimate Skype footage, status updates, phone calls and texts exchanged between the young couple, the film explores the plight of long distance couples and computer-mediated communication in the new millennium.
In the vein of Spike Jonze's "Her," "10,000 KM" appears to be a wholly modern, but understated film—one of the first to truly capture the ways in which couples communicate, or fail to communicate, via technological means—and, judging by the trailer, it is beautifully shot and acted. The film—director Marques-Marcet's feature debut—swept Spain's Malaga Film Festival in March and received positive reviews at SXSW.
---
Mary is Happy, Mary is Happy| Thailand
Screenings: May 31 & June 4
Alyssa Brandt, Senior Designer
---
Based on real tweets from a high school girl, this film captures growth in the age of spilling one's guts to the Internet at large. It plays with self-realization, anxiety and curiosity that accompanies the transition into adulthood.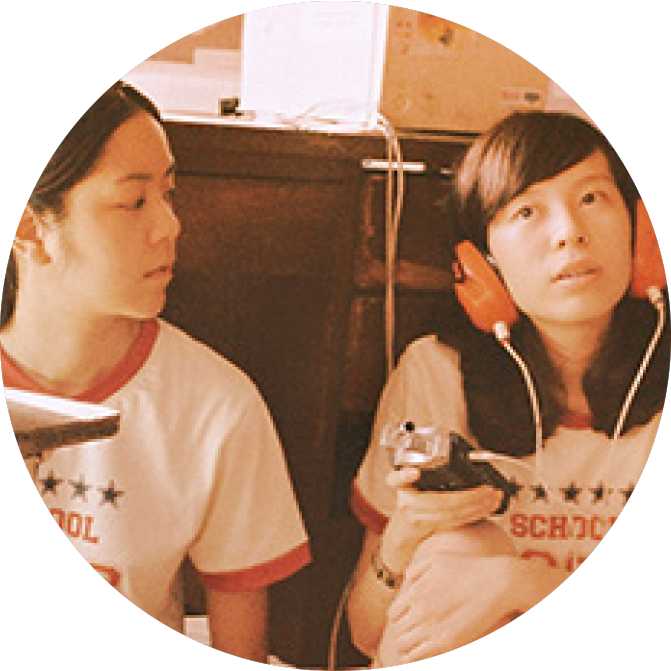 The story follows the adventures of two high school girls as they reminisce while working on the school yearbook. But not all of these adventures happen in real life. Because the film is based on a series of 410 tweets from an anonymous high schooler, the challenge of putting them together into a compelling narrative requires plenty of imagination. At one point, Mary (Patcha Poonpiriya) and her best friend Suri (Chonnikan Netjui) order a jellyfish online thanks to the prompts of the tweets inspiring the film. The storytelling is reminiscent of Wes Anderson's love of internal logic—even the strangest situations seem to fit in. Quirky in style and liberal with silly side trips into the psyche of Mary, director Nawapol Thamrongrattanarit weaves together many stories into a "satisfying and meaningful whole."
---
DIFRET| Ethiopia
Screenings: May 17, 18 & 24
Bianca Sewake, Online Content Editor
---
Ethiopia has a long-standing tradition of marriage by abduction, but one 14-year-old girl boldly defied this custom.
Based on a true story, "Difret" follows a young rural girl named Aberash who is beaten, assaulted and kidnapped by a group of men. She is expected to marry the leader, but instead steals a rifle and kills him. A young, tenacious lawyer who is also an advocate for women hears about Aberash's crime and decides to defend her, building a self-defense argument. The lawyer knows she and Aberash are running up against one of Ethiopia's oldest traditions, but for the lawyer, it's a risk she's willing to take in order to save Aberash from a death sentence.
The film, written and directed by Ethiopian-born Zeresenay Mehari, confronts the universal struggle for women's rights and was shot entirely on 35mm.
"Difret" was nominated for the Grand Jury Prize at Sundance. It is the winner of the Panorama Audience Award at the Berlin International Film Festival and the Audience Award at Sundance.
---
Big in Japan | United States
Screenings: May 27, June 5 & 7
Grace Stetson, A&E Editor
---
If you're a fan of fiction that focuses on musical realities, like in Rob Reiner's classic "This Is Spinal Tap," get ready for "Big in Japan."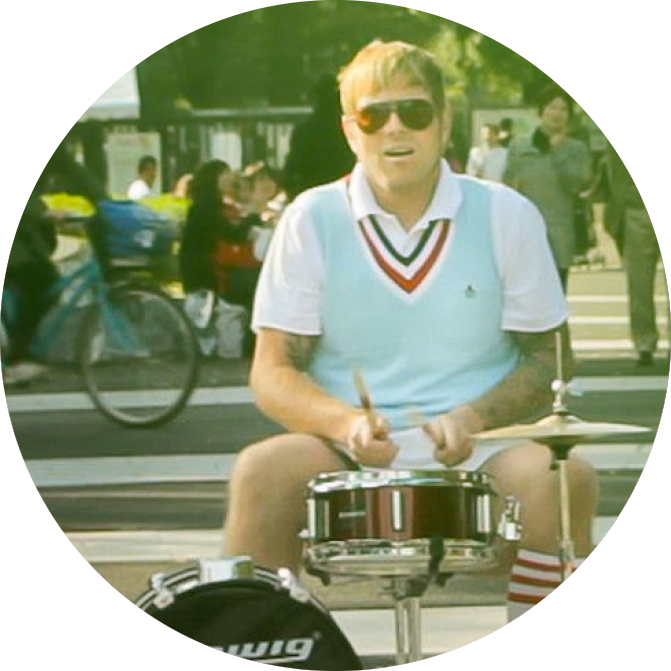 The film focuses on the band Tennis Pro—a real three-piece band from Seattle that has been rocking out since 2009—as they travel across the world in a "dramatic, final effort to make it big." The band members treat the film as a comedic look into their semi-fictionalized lives, and spend the majority of its 100-minute running time showing their comic misadventures through the capital of Tokyo via director John Jeffcoat's guerilla-style filmmaking.
The band takes humorous real-life events to the extreme in the film, showing the life of aged rock clichés dealing with crappy venues, lost luggage and cramped hotel rooms in Tokyo.
While many festival goers may be unaware of Tennis Pro's career, Jeffcoat's work may be more familiar. The director, writer and producer, who is popular within the Seattle filmmaking community, released "Outsourced" in 2006, a romantic comedy which followed an American's outsourcing to India and the hilarity that follows. The film won the SIFF Golden Space Needle Audience Award in 2007 and led to a television series on NBC for the 2010-2011 season.
---
The Geographer Drank His Globe Away | Russia
Screenings: May 27, June 5
Colleen Fontana, News Editor
---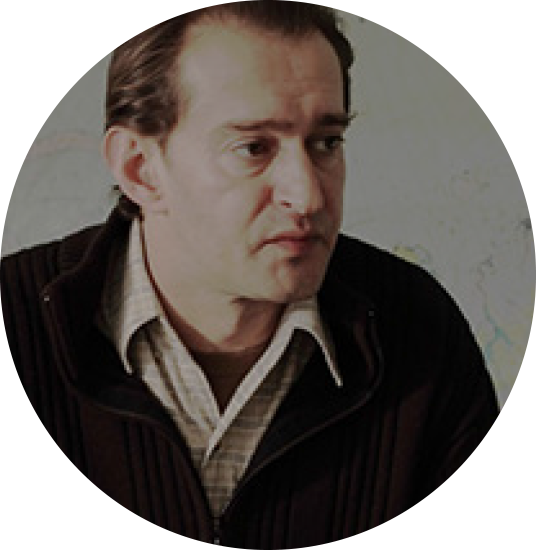 Viktor Sergeyevich Sluzhkin is described by the SIFF website as a "middle-aged mess." Drunk, married and with a daughter, he spends most of his unemployed life flirting with other women and convincing a friend to have an affair with his wife. He takes a job as a geography teacher in Perm, Russia, where he his unconventional teaching methods are met with skepticism. The students are more fond of him, though. He promises an end-of-the-year rafting excursion for students with high grades. To find out what exactly happens on that trip, I guess we just have to see the film, but the preview would suggest some yelling, side-cast glances and really cold water. Staring Konstantin Khabensky, "The Geographer Drank His Globe Away" is adapted from the Russian bestselling novel by Alexei Ivanov and the film is director Alexander Veledinsky's third feature.
---
In Search for General Tso | China, United states & Taiwan
Screenings: May 16, 17 & 18
Caroline Ferguson, Managing Editor
---
General Tso's Chicken is perhaps the most popular Chinese takeout item in America. And why wouldn't it be? The crispy deep-fried chicken, spicy and syrupy-sweet sauce, and general lack of jellyfish bits or bird feet or fermented anything (or, um, vegetables) means it's tailor-made for the American palate. Hell, it's basically cleverly disguised McNuggets.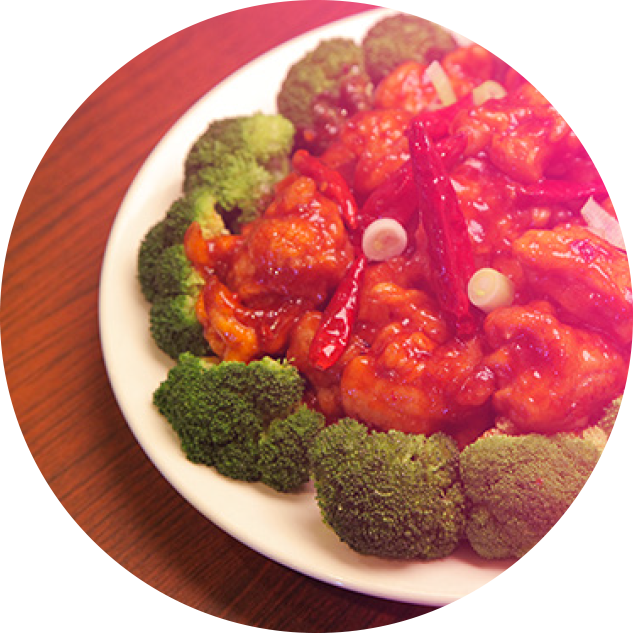 Perhaps unsurprising, then, that the dish isn't even Chinese.
"The Search for General Tso," directed by Ian Cheney, tracks this dish through the American heartland to understand where it came from, who invented it (spoiler alert: it wasn't General Tso), and just how it became so damn popular. The dish becomes a jumping-off point to explore the idiosyncrasies of Chinese American cuisine, which then gives way to larger observations on immigration, assimilation and globalization. The film's first West Coast screening at SIFF follows a successful April premiere at Tribeca Film Festival in New York City.
---
Marmato | Colombia
Screenings: May 30 & 31
Dallas Goschie, News Editor
---
There seems to be a peculiar attitude, an echo of colonialism, among some world superpowers that all the world's natural resources (particularly, for our purposes, resources in developing nations) are their property, mistakenly placed outside of their borders. The attitude has fostered a culture of vampirism. The speed with which corporations of the West and East Asia are able to enter impoverished areas, suck them dry, and leave behind a lifeless husk is remarkable and terrifying.
"Marmato," a Colombian documentary, attempts to tell the story of what happens to a small town as a Canadian mining corporation tries to push them out of the way so it can get at the billions of dollars of gold that lie hundreds of meters below their homes.
I expect the film will paint an interesting picture of a sad world that exists for our benefit and largely beyond our field of vision. It is important that we note and are wary of the blood price paid around the world every day so that we might satisfy our material desires. The director, Mark Grieco, was forced to stop filming early as the situation became excessively dangerous.
I'm excited to see the film, and I'm not sure how it ends – though my bet is not on happily.
---
The Amazing Catfish | Mexico
Screenings: May 24 & 27
Emily Hedberg, Sports Editor
---
This comedy/drama out of Mexico—written and directed by Claudia Sainte-Luce—has the makings of a heart wrenching yet heartwarming film. The story about a friendship made in the worst of circumstances. Twenty-two-year-old Claudia, who has been alone in the world since she was two, is admitted to a hospital for impending appendicitis. During her stay, she is introduced to Maria, the film's maternal figure. The two form an instant relationship and Maria invites Claudia home for the remainder of her recovery period. Claudia fits into the family dynamic with ease, only to learn that Maria has been diagnosed with HIV. The family works together to ease Maria's comfort, all the while Claudia shifts roles with Maria, becoming the self-sufficient caregiver.
It might just be because I am in college in the throes of youthful frivolity and craving the presence of family that this film is appealing to me. Regardless, I strongly recommend "The Amazing Catfish" to all SIFF-goers.
Leave a Comment