If the barrage of Timely Warning Notifications from the area are to be believed, the intersection of 12th Avenue and Jefferson Street might be the closest thing Capitol Hill has to a warzone. When thinking about crime around campus, most students' thoughts jump immediately to this volatile corner.
Lately, city officials have put some of the heat for the neighborhood's crime levels on Waid's Haitian Cuisine, which sits one block away from campus. Now the restaurant, bar and dance club is at odds with the Washington State Liquor Control Board, who may soon revoke their license to serve.
Waid Sainvil himself defends his establishment, insisting that his business is not to blame for the heightened crime and that the repeated accusations against Waid's are a byproduct of institutional racism.
Waid's was founded about eight years ago and, according to Sainvil, the area was in worse shape back then.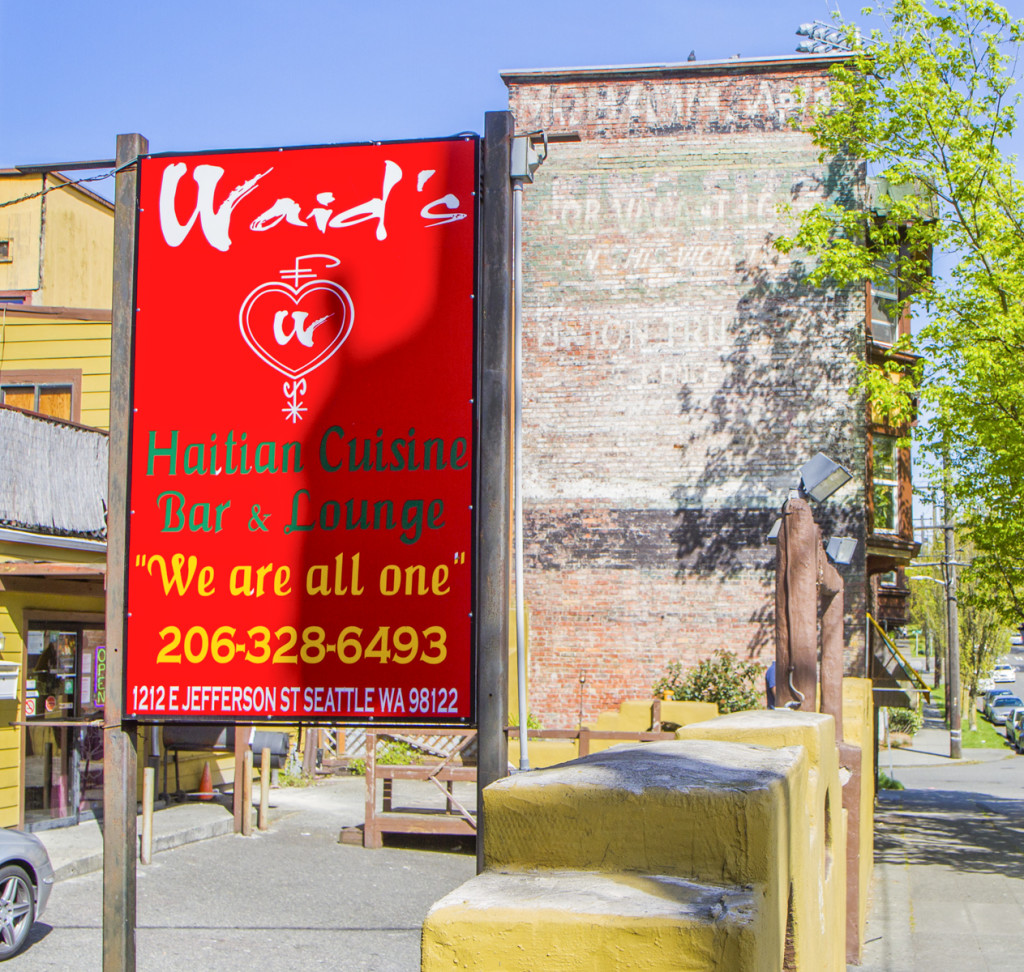 Waid's, located on 12th Avenue and Jefferson Street, is under scrutiny for allowing minors into their establishment. The business may not have their liquor license renewed.
"When I took over, the first thing I did was put [a] bright light outside," Sainvil said.
He did this to lessen the potential for crime, he said. He then established a policy wherein if employees saw anything suspicious, they would call the police. With the help of zoning officials, he also took steps to soundproof the building to cut back on noise complaints. According to Sainvil, his changes made a difference. City officials, however, argue that Waid's is doing a better job of promoting crime in the area than of preventing it.
Seattle U Senior Josh Stollenmaier once saw someone get wheeled out of Waid's and into an ambulance.
"There was a commotion," Stollenmaier said, adding that at the time he wasn't sure about its cause. "[But] in the daytime it's not bad."
Over the last few years, Waid's has been under fire for allegedly serving alcohol to minors and acting as an area drug hot-spot. According to Sainvil, city officials have been after Waid's for a while.
"They've been trying to close this place for a long time, but the reason why it's still open is because everything that they were using against me is unfounded," Sainvil said. "If things were to be fair, this whole case should have been dismissed already."
According to a recent article in The Stranger, documents from city officials report that three women with fake IDs were allowed inside the night club. The article stated that the bartenders and security guards gave information to undercover cops about purchasing marijuana.
Sainvil told The Spectator that he didn't know this was going on and fired the involved employees. Additionally, Sainvil doesn't see the Seattle Police Department's actions as particularly honest.
"So they're breaking the law trying to get me to break the law," Sainvil said.
Sainvil said that Waid's is being targeted on the grounds of gentrification. The population of African Americans in the Central District has decreased from 51 to 21 percent over the last 20 years, according to The Stranger.
Sainvil said that many days out of the week, most patrons of the club are white, and he doesn't get complaints on those nights. He said the only time he gets complaints is Sunday, which is their reggae night.
"How come when it's packed here with white people no one complains?" said Sainvil.
Despite backlash, Sainvil wants his nightclub to be a place of community. A sign for Waid's reads "We are all one," something Sainvil firmly believes.
"We are actually one being. And so I wanted to create a place where we got less of the color of your skin, we got less of sexual preferences…we got less of your social status," he said. "To come here and have a good time with one another, and to get to talk, and then get to realize that we are actually one being—then we can love one another."