Alumni Awards Honor 'War Hero' Graduate
A war hero, a healthcare aficionado and a teacher walk into a room. What do they have in common? Well, for one, they are all Seattle University alumni who were honored last Tuesday for their exemplification of Jesuit values and excellence in leadership. Every year, Seattle U honors graduates who have excelled in their chosen fields. This year's alumni included Captain William D. Swenson, who received the Medal of Honor on Oct. 15, 2013 for his service in Afghanistan and Iraq. He was inducted into the Pentagon Hall of Fame on Oct. 16.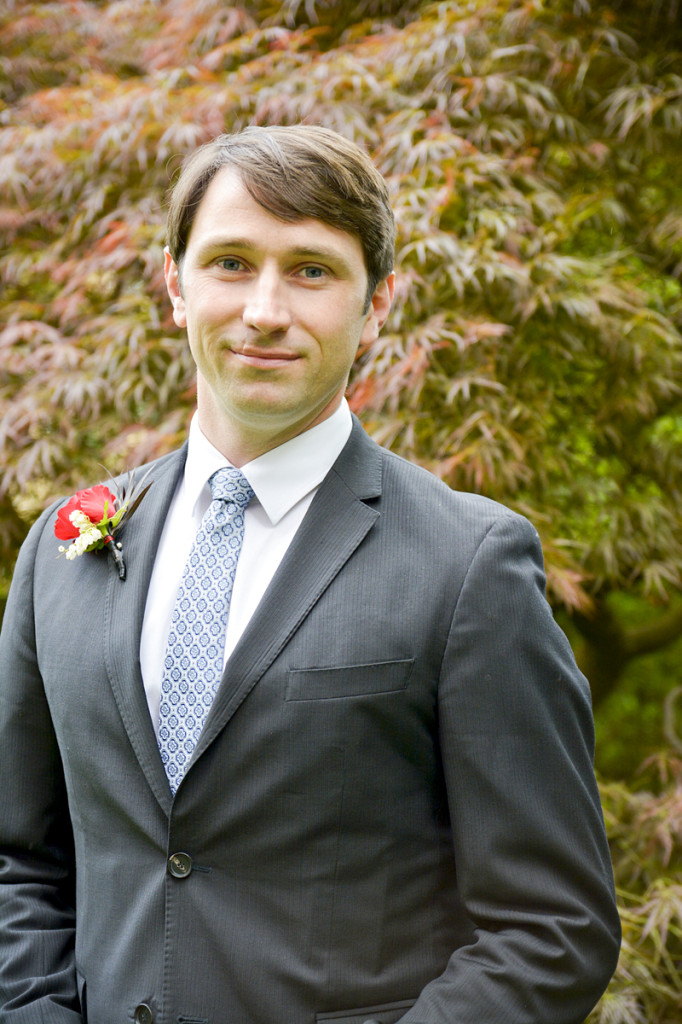 Seattle University Alumni Will Swenson was the Guest of Honor at the Alumni Awards Ceremony on Tuesday April 22.
According to the Seattle U alumni page, Captain Swenson was "an embedded advisor to the Afghan National Border police… he was on patrol with American and Afghan troops when they were ambushed and pinned down for six hours by more than 60 well-armed Taliban forces. Ganjgal was to be one of the bloodiest battles in the 12-year-old war. Putting himself at great risk, he rescued his sergeant and several Afghans and retrieved the bodies of four service members." Because of his actions during Ganjgal, Captain Swenson became the most decorated army service member since the Vietnam War. Captain Swenson was honored by President Obama when he accepted the award. ""Like every great leader, he was also a servant," observed the President, who then went on to quote a letter Capt. Swenson had written to each of the families of the four Americans killed at Ganjgal. ""We have never met, we've never spoken, but I would like to believe I know something about each of you through the actions of your loved ones on that day." "It's a unique experience to have your university reach out to you when it's been such an important part of your formative years… education is about more than just a degree," Swenson said before receiving the award for 2014 Alumnus of the Year. "It's about an experience, and what that experience provides for you to go on in your life. I believe that Seattle U helps shape you into the person that you are, and that you become… It gives you the power to have 'that major,' and to have that experience develops the whole person." Another alum who was honored for his professional achievements since graduation was Dr. David M. Johnson. According to the Seattle U alum page, Dr. Johnson is "a leader in his field, [and is] frequently consulted in the development of public and private policy in health care at the local and state level." A CEO of mental health centers for 27 years, Dr. Johnson has shown a commitment to the advancement of mental health care, and has been a clinician for 37 years. "My work is my life's mission," Johnson said. An art history major in his time at Seattle U, Dr. Johnson considered becoming an architect, but decided to go in a different direction professionally. He now administers NAVOS, a community health center with a $54 million operating budget and a staff of 650 that provides both inpatient and outpatient care for
children and families. Greg Mangan, a professor in the Albers School of Business and Economics at Seattle U, received an award for his excellence in teaching, scholarship and service, and was this year's recipient of the university's Distinguished Teaching Award. An extremely popular professor among students at Seattle U, Mangan takes great pride in watching his students develop as both pupils and people. "On the first day of a new class titled Creativity and Innovation, he asked who would consider themselves creative. Only one hand was raised. Again at the end of term, Greg posed that same question. All hands shot into the air, providing one of the highlights of Greg's career," Seattle U's website read. Seattle U has produced some truly exceptional graduates. Indeed, the Jesuit mission to educate the "whole person" has helped to mold its alumni into truly exceptional people, committed not only to their careers, but to their communities as well.
Leave a Comment