Meet the Bands of Quadstock 2014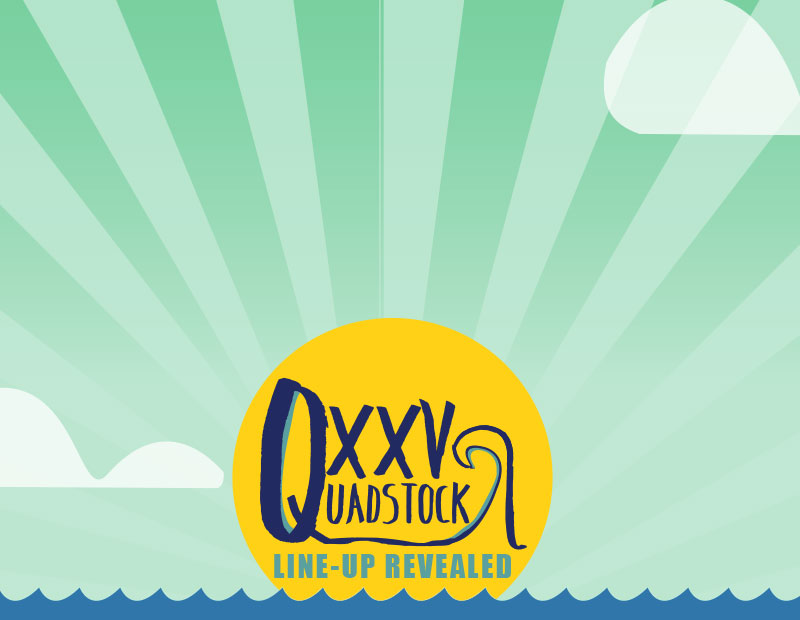 It's that musical time of year again at Seattle University.
On Saturday, May 17, four established musical acts, from both the surrounding area and as far as Los Angeles, will grace the Quad with their groovy tunes for the 25th annual Quadstock. This music festival has got everything: digital-styled folk from Seattle U's own COHO; local rap geared toward college students a la Shelton Harris; literary-inspired melodic indie rock from Sea Wolf, and; softy beachy tunes of California's Best Coast.
Along with all of those fantastic acts, the event will also feature bands on the Union Green beginning at noon, as sponsored by KSUB, as well as games with Seattle U clubs and local eateries.
Although the well-known spring quarter event is a few weeks away, tickets are currently on sale at the CAC for $15. Head on over to grab a ticket and prepare your festival attire for the coolest university music festival with some of the coolest current bands.
BEST COAST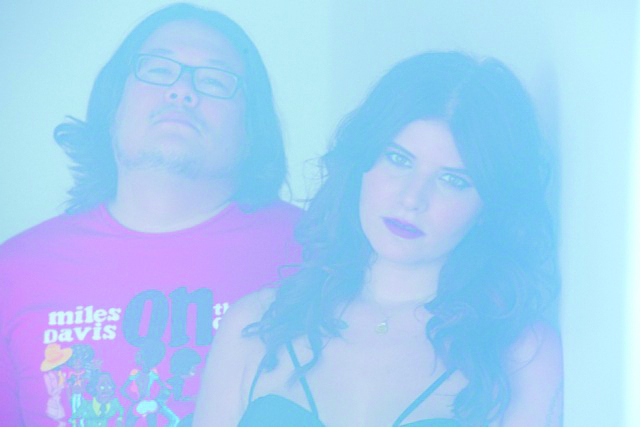 Grace Stetson
A&E Editor
While they may be new to the Quadstock state, Best Coast are no newbies to the indie-rock scene.
Formed in 2009, the Los Angeles duo got together soon after lead singer Bethany Cosentino returned to the West Coast from NYU. Cosentino's partner in crime, Bobb Bruno, was her former babysitter, and helped Cosentino produce recordings with her experimentalist drone group Pocahaunted. Yet, it wasn't until Cosentino's return to California that the two began to record together.
The two worked together in Bruno's home studio to produce some demos, and their first release, "Sun Was High (And So Was I)," was only the first success of many. Almost immediately following this release, the band released "When I'm With You," one of the bands more well-known hits. The duo soon gained a manager in the form of Adam Shore, owner of the Daily Swarm, and gained a great deal of recognition from Mexican Summer's Jeffery Kaye. From here, Cosentino and Bruno were mentioned as a must-hear groups by many in the media, especially NYLON magazine, and embarked on their first U.S. tour in the beginning of 2010 with Vivian Girls.
From January to April 2010, the group recorded their debut album, "Crazy for You," in Mexican Radio Studios. From this album, the group had a great deal of singles that still gain recognition to their name, including "Boyfriend" and "Our Deal." The album entered the Billboard 200 at #36 and debuted on at #10 on Digital Albums. With the success of their debut, which was described to have a 1950s/1960s beachy sound, Cosentino and Bruno continued to gain popularity, and showcased their tunes at many parts of the music festival circuit.
The duo released their sophomore album, "The Only Place," in May 2012, with a slightly different and more mature sound based on Cosentino's time away from home on the road and her relationship with Wavves' Nathan Williams.
More recently, Cosentino and Bruno released their third studio album "Fade Away" in October 2013 on the Jewel City label, and produced a charity t-shirt for The Yellow Bird Project to help with revenue and awareness of the L.A. Animal Rescue.
Even though the group is largely focused on Los Angeles and California in their music and method, there is no doubt that their beachy and sunshine tunes will translate to the Seattle U audience on May 17. Let the spring and sunshine commence!
Grace may be reached at [email protected]
---
SEA WOLF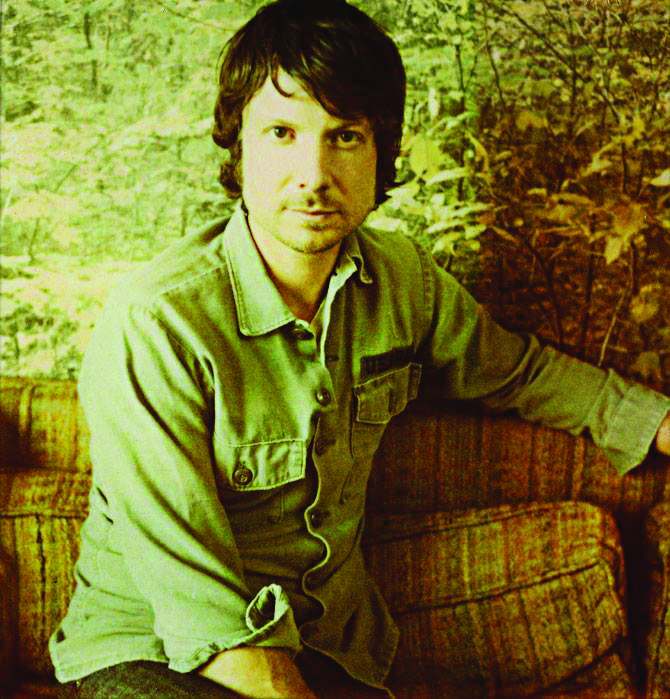 Lena Beck,
Staff Writer
Alex Brown Church would label his music as folk-tinged melodic indie rock.
Based in Los Angeles, the band started as a side project in 2003. At the time, Church was part of an indie pop group called Irving, of which he was a founding member. He remembers it as a time for learning how to play guitar, write and sing songs, and ultimately how to be in a band.
"After a little while, I sort of realized I wanted to do music that was different than what we were doing—what the band was doing," Church said.
Cue the folk-tinged melodic indie rock. In the beginning, Sea Wolf didn't have a name. Church was still playing with Irving full time, only performing a couple of shows as Sea Wolf per year. Eventually, the name was inspired by Jack London's novel "The Sea-Wolf."
"He's a California native and so am I," Church said, in reference to the author, who was from San Francisco. Church added that he grew up reading London's novels.
"He's sort of a famous literary figure from my part of the world and I felt I identified with him because of that," Church said, saying that having that connection to his roots is something he really likes.
In 2006, Church quit Irving and signed on with Dangerbird Records. He then put out an album of his own entitled "Leaves in the River," when he decided to take Sea Wolf seriously.
Sea Wolf is primarily Church's project, but has played with a group of the same musicians for a while, who are considered to be part of the band. These members include Lisa Fendelander on the keyboard, Joey Ficken on drums, Scott Leahy on the electric guitar, and Eliot Lorango on bass.
As for the sound he's bringing to Quadstock, Church says that many of his songs, though not all, have a recurring theme of transitioning from something tough to something better.
"I feel like a lot of the songs are sort of about coming out of a dark place and then into a light place," he said.
Church said that he was interested in Quadstock because it sounded like fun, like an eclectic group of bands to play with, and because he loves Seattle. "Leaves in the River," actually, was finished in Seattle through the producer Phil Ek, who has also worked with Band of Horses and The Shins.
"Look forward to being there!" Church said.
Lena may be reached at [email protected]
---
Shelton Harris
Sheldon Costa
Staff Writer
Shelton Harris' number one goal at Quadstock: to make sure people have a good time.
"I just want people to have the time of their life, man. To us, a show is a celebration of the music that we make," Harris said. "A lot of our music, stuff that we've hand picked for shows, anyways, is fast tempo, upbeat, really lively and intense. Stuff that people can really jump up and down and wave their hands to."
At 21, Harris has achieved more in the music world than most people his age. This fact is even more impressive considering that he didn't always want to be a hip-hop artist. A few years back, Harris' friend and fellow skater, Tom, broke his leg. Bedridden, he asked Harris—who was only listening to hip-hop at the time—to start making music with him.
When people heard it, Harris was told that he had potential, and began devoting more time to his music.
It wasn't until 2011, however, when Harris got the chance to go on tour with Macklemore and Ryan Lewis as an intern, that he got really serious about music.
"Being with them every night, and being at shows, and seeing the love that they got from fans… I was like, this is what I want to do"
After that, Harris began to write his own music. In 2012, he got his first opportunity to play a solo show at The Crocodile with Hoodie Allen. For that performance, he got his friend Tyler Dopps to help put together some beats to work with. Since then, the two have worked together exclusively, putting out two EPs together and—this summer—a full-length album titled "Lights."
Macklemore and Ryan Lewis are obvious influences on his work, Harris said, but he draws inspiration from a whole number of artists, ranging from Kanye West to J. Cole. Much of his work also just comes from life itself.
"I like to draw inspiration from everywhere. Not even just music, but from life," he said. "Painters. Architecture. I just like going out and, y'know, being outside and living."
Harris describes his music as "very much traditional hip hop with a twist to it," adding that it has a "slight pop appeal."
As for themes, Harris said his work is very much about finding passion in life—no matter the medium—and pursuing it no matter what anyone says.
"It's basically just: do what you want. That's my theme," Harris said. "And don't let anybody tell you otherwise. Because as long as you stick to it, as long as you give it your everything, it'll work out in the end. It applies to everybody."
Sheldon may be reached at [email protected]
---
COHO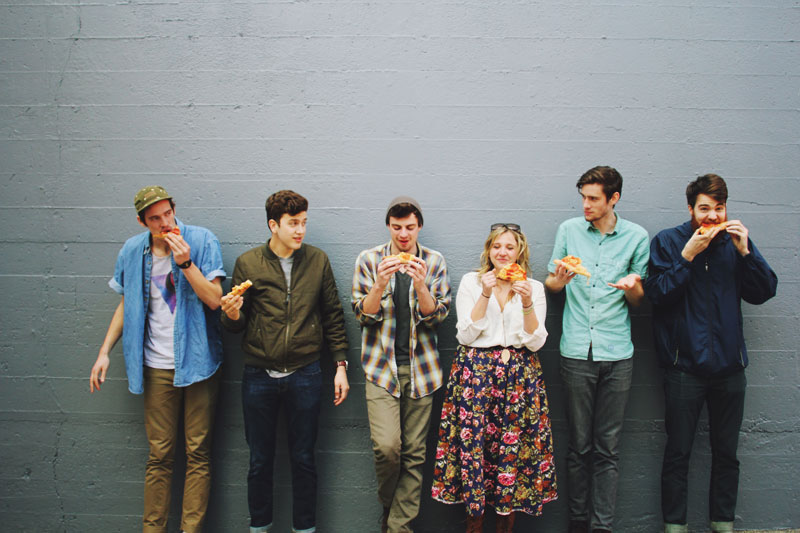 Darlene Graham
Staff Writer
When asked what the root of their band is, COHO's members wholeheartedly agreed to friendship.
As the winner of Seattle University's 2014 Battle of the Bands, COHO's signature alternative-folk sound is one that clearly resonates with Seattle U students, easily making them a highly anticipated act at Quadstock.
Beyond their Seattle U prestige, COHO's newly re-vamped sound with the introduction of a bass guitar and drums is something both fans and students eagerly await.
Guitarist Shane Haworth explained how the band's sound has evolved since they first began playing, saying, "We started off with really folky roots with two acoustic guitars, a piano and four part harmonies, but since we've added drums and a bassist and switched one guitar to an electric guitar. We've kind of been progressing into more of an alternative sound. We still have that folk base but moving on to using more digitalized sounds like synths and reverbed guitar and really complex harmonies that aren't like the typical ones you'd hear in an 'O Brother, Where Art Thou' soundtrack."
Percussionist Danny Giroux, one of the newer members of the group, said that COHO is more "fun and indie" now than it has ever been before. He added, "I don't like quantifying in genres or anything, but it's definitely becoming more fun than it was before."
In preparation for Quadstock, COHO meets for three hours as a full band twice per week, with vocalists practicing on an additional day. And that's not counting the band's nearly weekly shows.
Bassist and vocalist Zach Meyers describes the thematic content of COHO's songs as very true to what the group wants to hear in the music world themselves. "The music we write, we try our best to make sure it's authentic and it's something that we try and make sure that no matter what they're experiencing can access," he said. "Yes, the music is sad. But even in happy moods you can still listen to it and it's not something that's distinct. I love playing our music because it meets me where I'm at in what I'm feeling."
Shane describes their song writing process as "very collaborative" as well as emotional "roller coaster, for sure." Vocalist Laura Germano added that the reason she enjoys writing music, especially with COHO, is for the connections she is able to make with fans.
Shane expresses COHO's eagerness to perform at Quadstock saying they are "ready to drop the bomb on everybody and see what they think."
Darlene may be reached at [email protected]
Leave a Comment