Pollinator Pathway Buzzes As Spring Nears
Chances are, any time you take a bite of food you have a pollinator to thank. While the numbers aren't exact, about a third of the food produced in the world owes its existence to the work of pollinator species like honey bees, wasps, flies, and beetles.
The existence of these species has declined sharply in recent years, but thanks to the work of a local project, the Pollinator Pathway, Seattle might soon have a mile-long stretch of pollination paradise running through it.
Due to factors like habitat loss, pesticide usages, and agricultural practices, populations of pollinators—both domestic and otherwise—have been decreasing, putting both crop yields and native plant life at risk. With the help of the Pollinator Pathway, Seattle is hoping to stop that loss.
The project aims to connect two primary green spaces: Seattle University and Nora's Wood on 29th Avenue. When it's completed, the full stretch will have dedicated a mile of Columbia Avenue to mostly-native plants.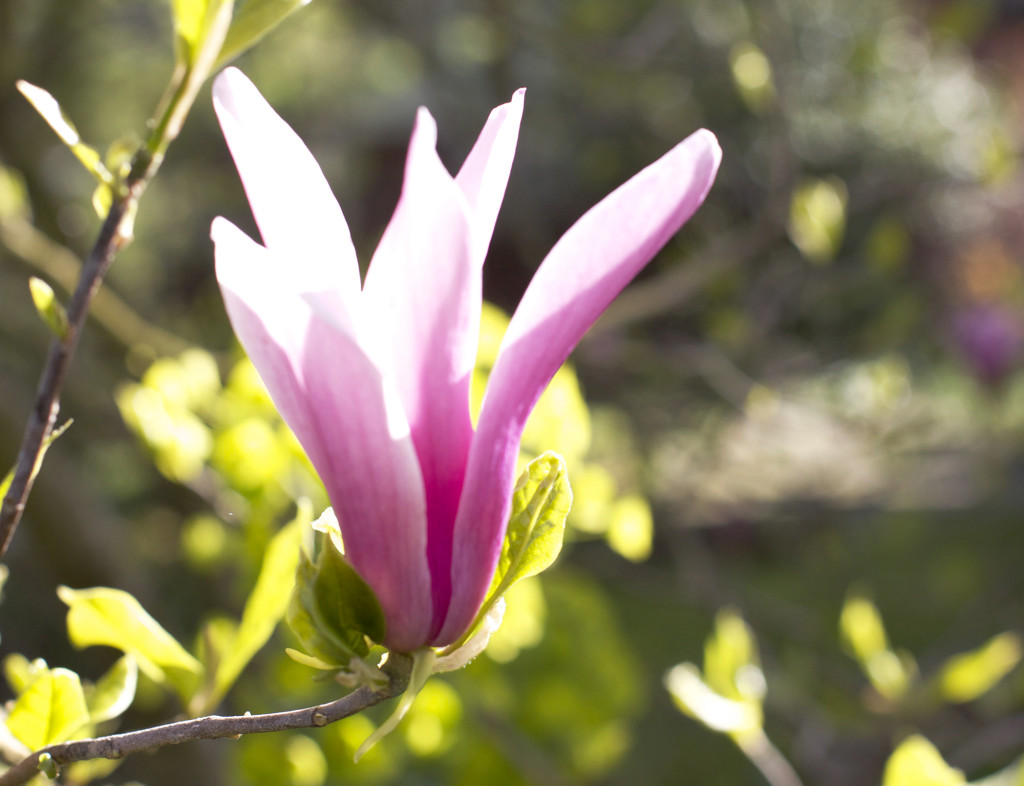 The Pollinator Pathway is still in the works and starts from the edge of campus following east along Columbia St. toward 29th Avenue.
By its finish, the pathway will have utilized 60 planters along the route, and filled many underutilized gardening spaces with new plant life. This row of plant life will create a natural thoroughfare for native pollinator species to move between the two green spaces.
According to the project's website, it seeks to respond to the dramatically decreasing number of pollinators in the environment, which require healthy and diverse landscapes in order to thrive.
"At the heart of this issue is a larger planetary pattern of change: the shift away from complex, connected ecosystems to simplified, human-dominated landscapes dotted by patches of preserved wilderness and green space," the website read. "Such fragmentation harms native pollinators. More broadly, it threatens biodiversity and reduces the capacity of ecosystems to adjust to climate change." The species chosen for the path are 70 to 90 percent native, as they are most effective in aiding native pollinators.
The project is the brainchild of Sarah Bergmann, a local artist and designer who graduated from Cornish in 1999. She originally studied painting, but eventually traveled to New York and started working for an environmental ad agency. This had her researching pollinator decline.
"The Pollinator Pathway is a cross-disciplinary project that merges design thinking, human systems, art and science," Bergmann said. "It is both my creative and research work, and I started the project to research and respond to a set of problems around fragmentation, biodiversity loss,
and urbanism."
After New York, Bergmann returned to Seattle and began the pathway project in 2006. Since then, 20 of the plan's 60 planters have been put in place. The process, however, requires constant communication between Bergmann and the homeowners who care for the gardens.
"This is no easy task—for the past six years, what I have been doing is working with homeowners, one by one, to create a connected corridor between these two green spaces. Creating, in the end, an overlay of connectivity within the urban grid," she said. "Each owner then cares for their part of the project, with some support."
Seattle U has its own part to play in helping native pollinators, as well. The project has worked with a number of professors at Seattle U.
Seattle U professor Lindsay Whitlow's ecology class, for example, helped monitor plots in the project's early development. Campus itself has a large number of native pollination species as well. According to grounds gardener Becki Koukal-Liebe, native pollinator species are taken into account when gardeners work around campus.
"This is something very important to them," Koukal-Liebe said. "And any design that they do incorporates things in that support plants and all aspects necessary for their life cycle." That being said, she also recognizes that a healthy ecosystem involves a diversity of species.
"It's not just about pollinators. I'm trying to do a holistic approach. Every piece has a thread through there," she said. "I don't want to just go to one thing—like pollinators—even though that's near and dear to me."
Bergmann has much the same mindset. Despite many people misinterpreting the project as being directed solely at honey bees, she instead puts the emphasis on reinterpreting urban landscapes themselves.
"It really is a framework I'm building around connecting fragmented landscape with a reasonable standard of ecological complexity for urban scenarios," she said.
Like Bergmann, Koukal-Liebe sees immense value in introducing this kind of complexity to the city.
"I think that natural things are really important to us," Koukal-Liebe said. "There's more people on the earth, so we're taking up more space. We're deleting space that these pollinators are used to having. We're taking away their habitat. So, a lot of things that gardeners do… start incorporating that in. So that we can mitigate some of that loss of habitat."
Leave a Comment