Campus Club Innovates For Community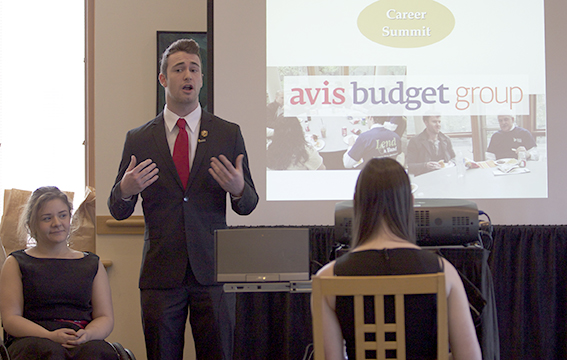 Seattle University's Enactus and innovation and entrepreneurship club has the longstanding goal of helping local companies in their financial endeavors, and these companies are not the only ones who have taken notice.
Just last month, Enactus traveled to Cincinnati, Ohio to compete in a national Topic Competition and Project Partnerships and placed exceedingly well.
Coca Cola awarded Enactus second place with a $4,000 dollar grant, and WalMart awarded them third place with $3,000—both awards in recognition for their efforts aimed at women's empowerment in the Seattle U community.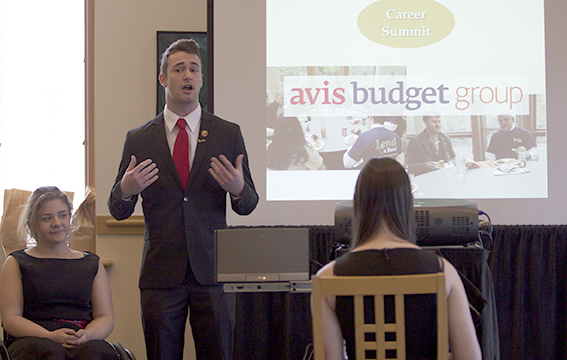 Enactus is an international non-profit organization that empowers students to make a difference in their communities to become strong business leaders. They gave their presentation and discussion on Tuesday, April 8.
They've accumulated $18,000 in total contributions and Enactus President Timothy O'Reilly stated that all the money they receive is reinvested in the club for projects, travel, and administrative and advisory board expenses.
In its annual year in review presentation last week, the club discussed their past accomplishments, current objectives and future goals. Focusing on topics of women's empowerment, career development and homeless assistance, the club maintains an ambition to improve the quality of life by creating business plans for different individuals and companies.
While the group does focus on the business aspect of community involvement, they stress that Enactus is not solely for business majors.
Kelsie Deisinger, a nursing major and member of Seattle U Enactus, described it as a group for anyone who simply wants to get involved.
"To me, it's more like I'm volunteering; I'm empowering people," Deisinger said. "You get to meet a bunch of great people, and you get to go out and help people feel good about themselves."
At the presentation, the group discussed several of the many projects they had completed over the years, one of the most recent being a trip to Nepal. Some members of the group traveled to give business lectures, health lectures and teach about building a business plan.
Enactus also partnered with Chhori, a Nepalese women's empowerment program dedicated to eliminating gender-based violence, by working with the leadership panel to develop ways for the company to expand, create growth strategies, follow-up strategies, and aid in basic financial management.
Since the partnership began, over 75 victims of human trafficking have received training directly from Seattle Enactus, and five small businesses were established for shelter residents.
"It was one of the most impactful projects I've ever been on," O'Reilly said. "I saw my entrepreneurship curriculum really being put into action. Seeing firsthand how we were able to help them was very cool."
The goal of their work, said sophomore Timothy O'Connor, is to make these programs sustainable and fully implemented.
"One of our most sustainable projects is called Redeeming Soles, so we have no more involvement with that anymore because we've created enough to have other Seattle business leaders go in and have their own executive board," he said. Redeeming Soles, founded by Seattle Enactus, is an organization that collects shoes and distributes them to the homeless. Since its formation in 2010, over 100,000 pairs of shoes have been distributed—50,000 of which have been since April of last year—and the organization now has a full-time, paid executive director with a structured board of directors to accompany him, including three Enactus members.
O'Reilly encourages students to get involved with the group.
"Enactus is the identity of Seattle University. It portrays the mission on so many levels," he said. "It goes beyond just the stereotypical idea of speaking [well], because standing around and handing out flyers is one thing but actually getting your hands dirty is another thing. We're a club that likes to get our hands dirty."
Leave a Comment