Spring Fashion
Illustrations by Alyssa Brandt
Spring Fashion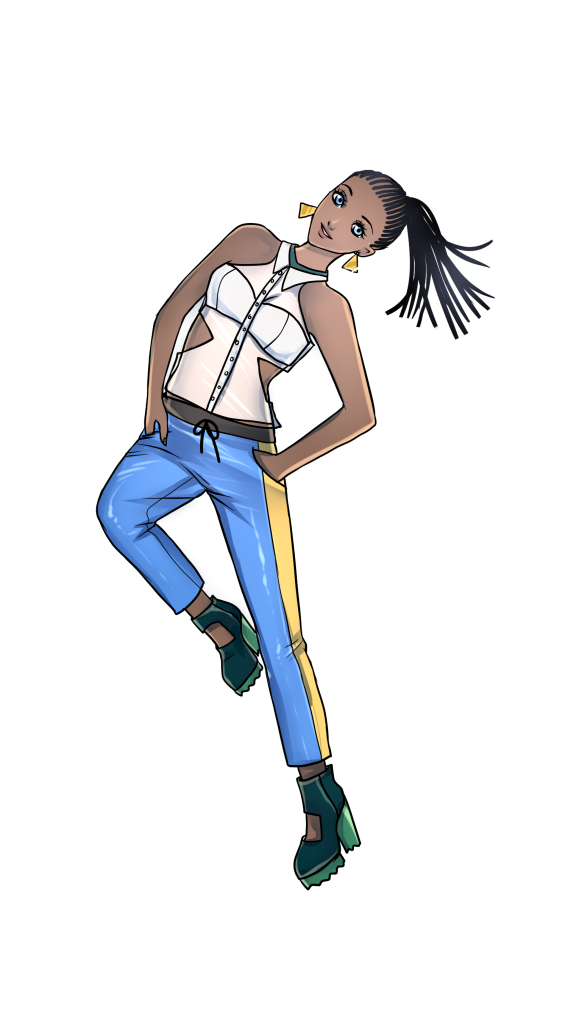 Button Downs
You can do just about anything with a button down this season—tie it, cut it, tuck it, twist it, Bop It, you name it. Designers are taking the classic cotton button down and reinventing it with modern twists like cutouts, bows, and dramatic silhouettes. Go for the "Risky Business" morning-after look with a loose shirtdress that says, "oh, I just rolled out of bed." Better yet, make your button down a white or tartan one and couple it with a full pleated skirt for an über-trendy—and über preppy—get-up. If you have fat fingers and buttons get you down, I have good news: the shift blouse is also making a notable return this season. So if yachting isn't really your thing, ditch the collared shirts for shifts and go mod instead of prep.
Athleticism
Athletic wear is making a slam-dunk this season and fashionistas everywhere are really hitting it out of the ballpark. From rugby stripes to football socks, no sportswear is out-of-bounds this spring—except for maybe jockstraps. Join the big leagues and take to the mat with a casual pair of leg warmers. Step out of the sidelines and onto the court with a racer back crop top and high-waisted gym shorts that'll push your wardrobe over the free-throw line. Sport a satin tracksuit like Sue Sylvester and trick everyone into thinking you bench 150, bro. Top it all off with one of your mom's sun visors from the '90s for a fresh-yet-dorky look that proudly says, "I play tennis at the country club on Sundays." But be careful not to overdo it: saggy basketball shorts or actual jerseys are red flags in my book. Just take it one base at a time and you'll get a home run.
Cutout Boots
Every spring, the rising heat plagues our boot-clad feet—they grow sweaty and blistered, eager to escape the leather confines of combat boots and take in the crisp spring air. But alas, it's still too early for our summer sandals. This season, designers have a solution for our stinky feet—boots with cutouts. The cutout trend has moved from the shirt to the shoe and stores are stocked full of booties with holes in them. Give your feet a little love this spring and buy boots that expose your ankles or toes to the elements. For a grungy and extra trendy look, choose a chunky platform pair that contrasts with the season's pastel palette.
---
Sparkle and Shine
This season, fashion's goal is to blind as many people as possible—the more light your clothes reflect, the better. Metallics, sequins, beads, glitter and shiny silks are lighting up the runway this season—literally. If you're on the demure side, this trend might be a bit too bright for you—try a shiny silk blazer and a sparkly statement necklace for a more subtle shimmer. But if you like to keep things flashy, go ahead and rock a metallic jumpsuit, or take it a step further—don a dress made out of metallic UV reflectors for a vintage-yet-cancerous look. If your clothes can create rainbows and sunburns, you're doing the fashion industry proud.
Pastel Pink
Whoever said oxblood is the new pink was seriously disturbed. This season, to quote the queen Beyoncé Knowles, "pink is the flavor." Barbie's favorite color is back with a vengeance and it's taken over the runway, making appearances in almost every major fashion line. Although pinks of every shade are "in" this season, pastel pink is the hue that's really making an impact; the runway is riddled with pastel pink suits, topcoats and MC Hammer pants reminiscent of the Easter bunny. So make like the Plastics and wear pink on Wednesdays—and every other day of the week.
Wide-leg Trousers
The wide-leg trouser is easily one of the most divisive trends in fashion history—they make calves look as wide as waists and ooze a '70s sleaze that reminds us of our aging fathers and their potbellies. But this season, wide leg pants are where it's at. Strut your stuff in a pink pair a lá Matthew McConaughey in "Dazed and Confused" and grow a nice mustache if you can. For a look that's more suitable for work, wear them with a white button down to cut down some of that sleaze. If you really want to embrace the flare, pair your trousers with a gold crop top and fancy yourself a full-blown Charlie's Angel this spring. Can you dig it?
Leave a Comment