KSUB Amps Up For Larger Audience
KSUB is trying to get campus radio set to a different tune.
The Seattle University campus radio station's FM frequency has kept the station from reaching out to the community—or even across campus—for years. Although the station has grown in popularity in recent years through its events like weekly, in-studio performances and Fresh Fest, the limited frequency has held the station back.
KSUB General Manager Bill Koch has been in the process of trying to get an FCC license for Seattle U's student-run radio station since last spring. The FCC license will allow for the station to broadcast over a radius of at least 200 feet. Right now, students have difficulty just trying to tune in from Bellarmine Hall.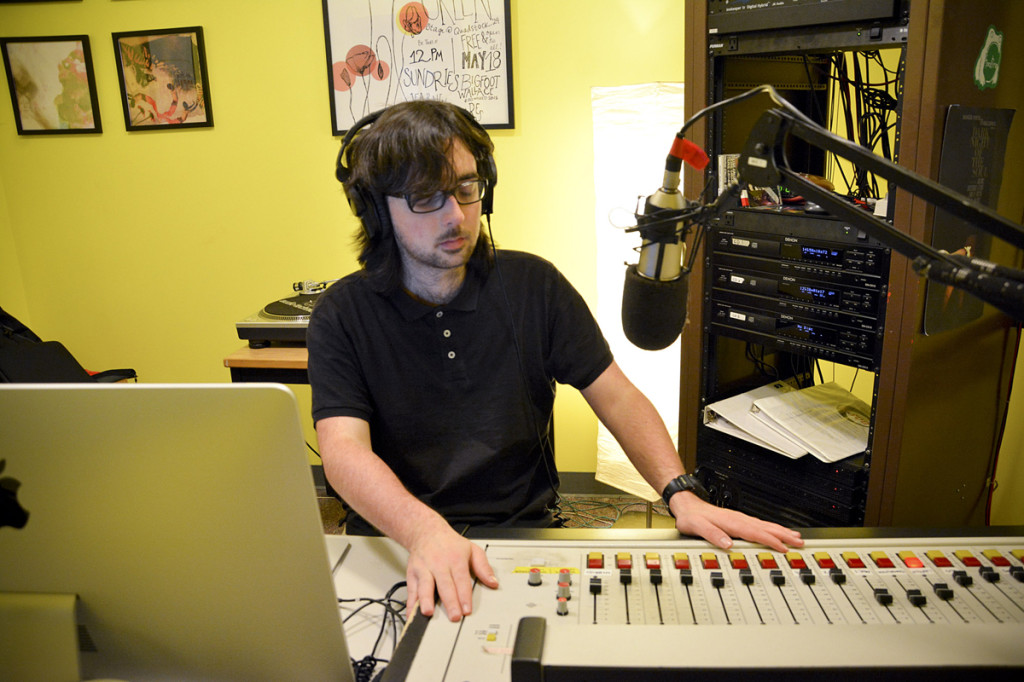 Seattle U's student-run radio station KSUB applied for FCC licensing this past October in order to reach both more of the Seattle U community and the Capitol Hill community; they are hoping to hear the final word this upcoming October.
"The FCC requires a license for any broadcast of over 200 feet," Koch said. "If you don't have a license, they shut you down."
KSUB currently uses an online feed to broadcast to the Seattle U campus, but the entire campus isn't even able to hear their friends' shows due to the legal constraints. If the license is granted, Seattle U will need to install a radio tower somewhere on campus to increase its broadcasting range.
Larger universities such as the University of Washington and Gonzaga University already have larger broadcasting capabilities for their campus radio stations, along with bigger student bodies and larger communities. Rainy Dawg, the student-run radio station at University of Washington, allows listeners to tune in worldwide from their online stream. Like KSUB, the station has opportunities for students to share music and put on events around campus with musical performances. The biggest difference is that Rainy Dawg has a much larger population to reach at University of Washington compared to Seattle U.
KAGU, the station from Gonzaga, has a 60-mile broadcasting range in the Spokane area. At 200 feet, Seattle U is nowhere close to that range. KAGU also differs from KSUB in that it provides live broadcasting of sporting events, which KSUB does not have the ability to do as all broadcasts are made from the Campion Hall basement.
With FCC licensing, the range will improve and there will be more opportunities for KSUB, but, in such a dense neighborhood, the new range would be nowhere near 60 miles.
"There is a power limit on the antennae," Koch said. "Since our area is kind of hilly, we can expect to reach the two to three-mile range [pending FCC approval]."
The radio station first announced its desire to acquire an FCC license during the spring of 2013. The licensing period began in October, and KSUB quickly filled out the application.
It has been a long process and, as of now, there has been no word as to whether or not Seattle U will receive the license.
"It is a very bureaucratic process," Koch said. "We have no idea when we will hear back. I went to a lot of meetings to try and get the license. We are hoping that we will know by October."
When the idea of a license was brought up, the university was in full support and the provost was excited about the possibility.
"It's a very rare opportunity for us to get a broadcasting system in the Seattle market particularly because it is already so dense. It's been at least 20 years since we last had this opportunity," said KSUB adviser John Carter.
Not only will the license increase KSUB's broadcasting capabilities, but it should allow for the organization to keep growing. The station is always looking for new DJs who want to share their musical taste and, with FCC licensing, they will have a chance to reach even more people.
"Radio stations are a dying breed," Koch said. "You need to students to be able to say, 'My school has a radio station and it is awesome!' It'll be great for the entire student body, not just those who work at KSUB."
"The impact for the university and its students will be very big," Carter said. "We will have a way to connect with people in the community in a way that the university has not had before."
Leave a Comment