The Mouthful: Dark Chocolate and Peanut Butter Banana Bites
If you're anything like me, a bite of something sweet after dinner is more or less non-negotiable.
If you're even more like me, you wouldn't object to feeling a little bit leaner and meaner after this year's holiday excess.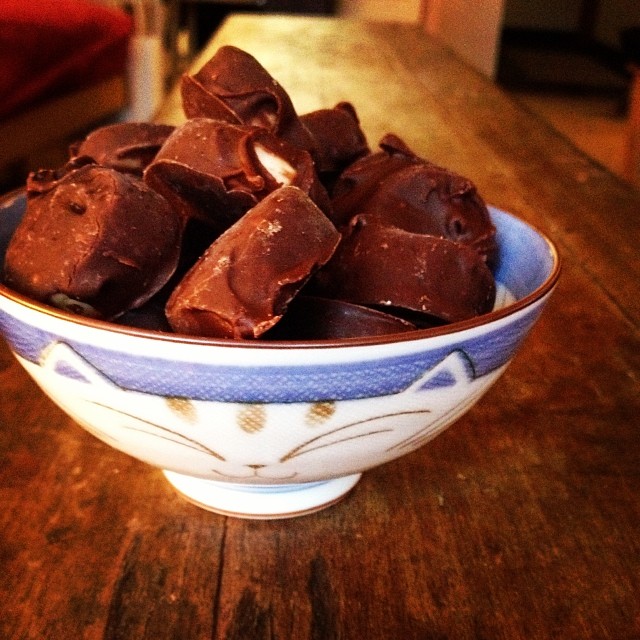 I got the idea for these frozen banana coins from Yammie's Noshery, though they're so simple that you won't even need a recipe. Frozen bananas are similar in texture to ice cream, and they taste downright decadent paired with dark chocolate and a bit of peanut butter. These are perfect for dessert, but they'd also be great for refueling after a workout.
I kept mine simple, but these are easy to customize. Try topping with sprinkles or drizzling with white chocolate, or if you're going to use these as a workout snack, why not add some chopped walnuts?
To make these, simply melt 1 cup of dark chocolate chips and ¼ cup of natural peanut butter in the microwave until smooth. Slice four bananas into coins, and dip slices into chocolate, tapping off the excess with a fork. Place dipped bananas on waxed paper and freeze until solid, then place slices in a plastic freezer bag and store in the freezer.
Leave a Comment