Critic's Corner: The 15 Scariest Faces in Film History (SPOILER ALERT)
To mark my favorite holiday, I give you my weirdest post yet. While you party (or don't party) on this eerie Hallow's Eve, may the faces below stay burned into your retinas. Remember—it is because of fine people like these that Halloween exists. Bless them.
DISCLAIMER: This list is not for readers with faint hearts or weak constitutions. This is only for the bravest among us.
---
15. Pinhead in "Hellraiser"
New World Pictures
Anyone with nails coming out of their pallid, sinister face is bad news. I mean look at him laugh.
---
14. Pighead in "Saw"
Lionsgate
Society seems to have a strange fear of people in pig masks. There's the Piggy Man in "American Horror Story" and in "Animal Farm" most of the pigs are villains. In the original "Amityville Horror," the Lutz's daughter develops an imaginary friend named "Jodie" that looks like a demon pig of sorts. There's even a pig monster in an old "Power Rangers" episode.
I've never really understood this pig-fear—in fact one of my many dreams is to someday have a pet pig named Paddington—but "Saw's" Pighead really makes my skin crawl. Although she is certainly not the scariest character in the "Saw" films, or part of its goriest scenes, she is definitely the most disturbing interpretation of a farm animal I've ever seen.
---
13. Pennywise in "It"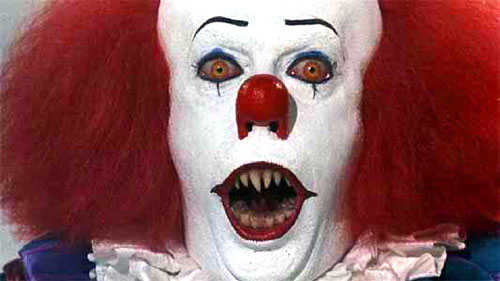 Warner Bros
Pennywise the dancing, blood thirsty clown likes to crawl out of drains, lure children with candy and then rip their limbs off. The psycho really gives poor Bozo a bad name.
---
12. Angry Bilbo, "The Lord of the Rings: Fellowship of the Ring"

New Line Cinema
Bilbo just can't keep his sh** together.
---
11. All the strangers in "The Strangers"
Rogue Pictures
If you're going to kill people in their own home, you should at least have the decency to show your God-given face. It will earn you, like, five to 10 credibility points. Minimum.
---
10. Michael Myers in "Halloween"
Compass International Pictures
Creepy bastard.
---
9. Frank in "Donnie Darko"
Pandora Cinema
The strange manifestation of Donnie Darko's schizophrenia—or, perhaps, his clairvoyance—is hands down the scariest rabbit EVER. It's even scarier than that absurd 55-pound rabbit that should probably be put down in the U.K.
---
8. The Annabelle doll in "The Conjuring"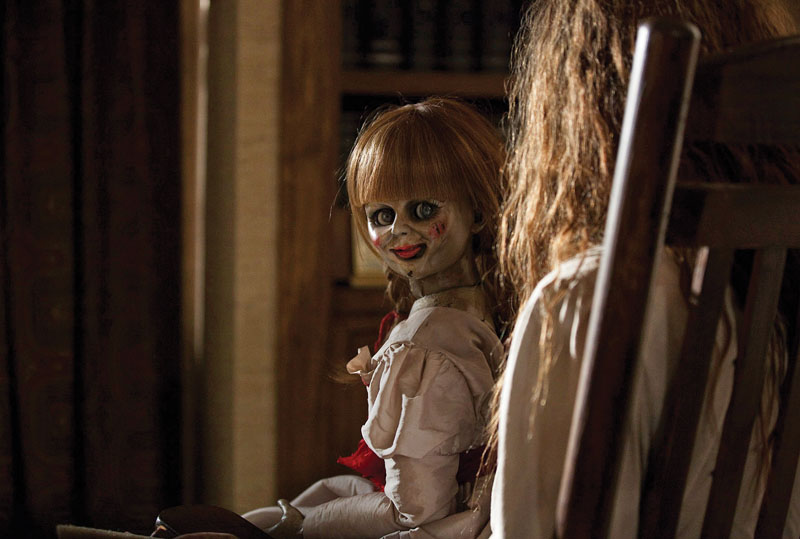 New Line Cinema
This is self-explanatory.
---
7. The lobotomized guy in "Blue Velvet"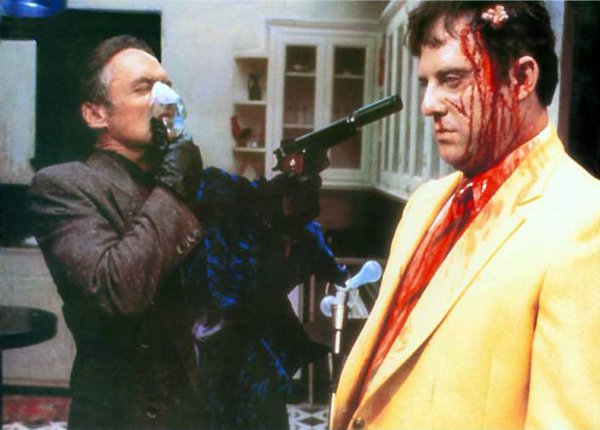 De Laurentis Entertainment Group
So this isn't a "face" per say, but I feel like the brains hanging out of this guy's head should count for something. I almost puked all over my couch the first time I saw the end of this movie and I now have a deep-seated fear of men in yellow suits.
David Lynch is a sick, sick man.
---
6. Regan in "The Exorcist"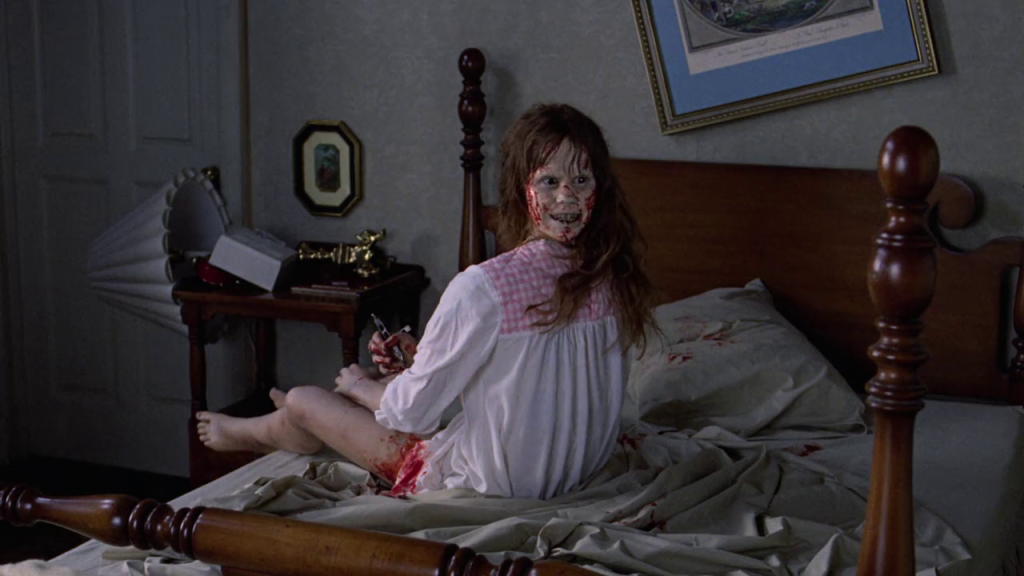 Warner Bros.
Cheesy special effects and pea soup aside, you're lying to yourself if you don't think this demonic face is even a little bit scary. Poor Linda Blair never, ever lived this make-up down. She won a Golden 5. Globe for the role, but then went on to date Rick James and host "The Scariest Places on Earth"—I guess you can't win 'em all.
Side note: turns out Seattle U's own Father O'Malley played a pretty sizeable role in "The Exorcist," which means some of you know a celebrity. Congratulations—you're now one degree closer to Kevin Bacon. And Beyoncé.
---
5. The pale man in "Pan's Labyrinth"
New Line Cinema
No. Stop it.
---
4. Kayako in "The Grudge"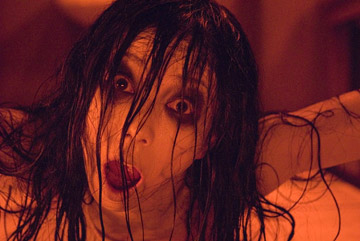 Columbia Pictures
Look at that crazy b**** crawling around the developing room. She is pissed. She is not having it.
---
3. The severed head in "The Silence of Lambs"
Orion Pictures
Heads in jars are always scary. Any self-respecting horror film should have a least one head in a jar somewhere on set. This head's name is Hester Moffet. Let's all make a toast to Miss Moffet tonight.
---
2. The old lady in "The Shining"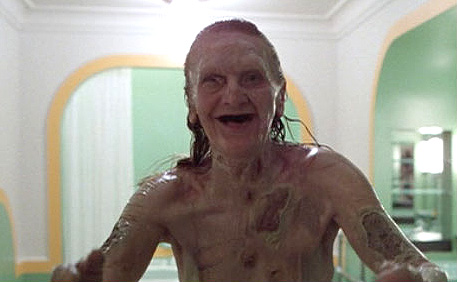 Warner Bros.
You know this lady had to be somebody's sweet grandma at some point. She probably baked her grandkids oatmeal cookies and knitted them ugly scarves for their birthdays and sent them $2 every Easter. There's just so much kindness in her eyes.
---
1. Katie in "The Ring"
Dreamworks
Oh, gurl…
---
Happy Halloween Seattle University!
View Comments (1)