Health Dept. Smokes Out Hookah Lounges
Packed with people well past midnight on the weekends, under a shroud of low mood lighting and strawberry-scented haze, a hookah lounge is a trendy place for a night out.
Many Seattle University students frequented lounges like the late Cobra Lounge, which resided just off campus up until July of last year.
Lately, however, despite the popularity of the hookah hot spots, the King County Department of Public Health is cracking down on local lounges.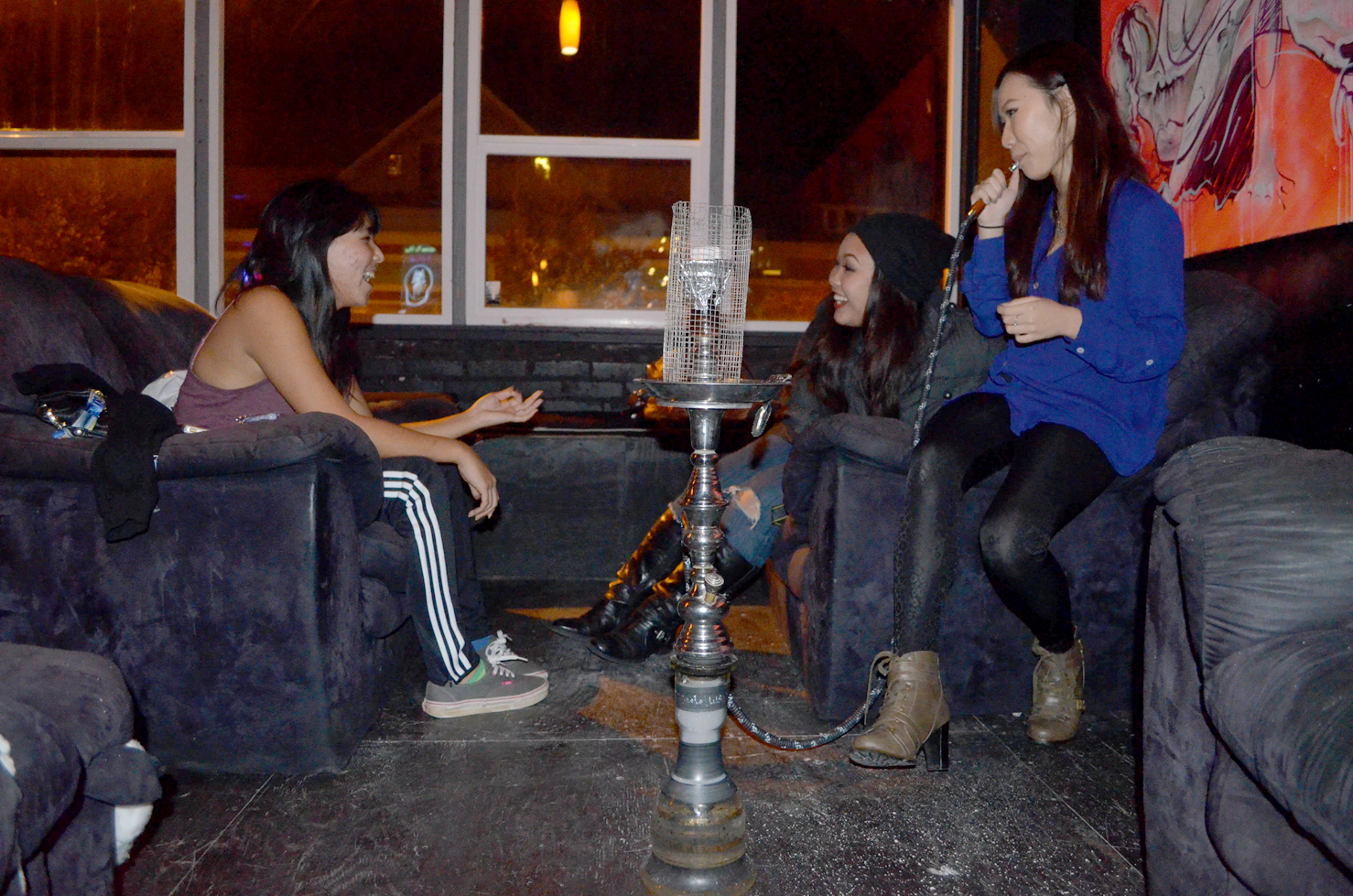 Students from Seattle University and University of Washington socialize at the Night Owl, a popular University District hookah bar.
Six Seattle hookah lounges have been issued a notice and order to comply with Washington's state law that prohibits smoking in public places.
The "Smoking in Public Places" law was voted into the Revised Code of Washingtonin in November of 2005.
Casablanca Shisha Lounge, Da Spot Hookah Lounge, Medina Hookah Lounge, The Night Owl, Sahara Hookah Lounge and Seattle Hookah Lounge all received warnings and ignored them, reports said.
Subsequently, they were each sent a Notice and Order by the King County Health Department which requires them to get up to code to avoid large fees and the possibility of closure.
According to Program Manager Scott Neal of Public Health's Tobacco Prevention Program, the law has been enforced since its implementation, but because of a scarcity of hookah lounges, most of their efforts were thrust into educating bars, restaurants and businesses about the law and its expectations.
Most hookah lounges that have sprung up since 2005 have been subjected to different levels of enforcement and, in most cases, have been forced to close.
Opening a hookah lounge is as easy as buying a business license, said Neal. There isn't a way for the health department to prevent the lounges from opening, which has allowed for the number of hookah lounges to increase over the past year.
Most lounges "would like to think that a simple low bar of a $5 membership…creates a club that's private," said Neal, but "the issue for us is not that it's a club or not. The issue is whether or not whatever establishment that's being run is open to the public, because that's what the law says."
The public smoking law came into being by means of an Initiative to the People, which, according to the Office of the Secretary of State, was submitted to voters in the 2005 general election. About 63 percent of voters were in favor of the law.
Neal said that the way the law is stated, there are really two "hurdles" for businesses to clear.
First, "employees shouldn't have to decide if they want to take a job, even though they fully know that there may be exposure to secondhand smoke, which is a known cause of death and disease." Second, the public should be protected from the risk everywhere they might go, Neal said.
Former owner Erin Cobb of Seattle's Cobra Lounge said he agrees with the intent of the law to keep smoking from public places and work spaces, but argued that "the application in this specific case isn't a good use of that law."
"I think a smoking enthusiasts' club, when people are going there and knowing they're going to be exposed to the dangers, is fine," said Cobb. "We don't need the government to make that decision for everybody on what they should be exposed to. I think people should be able to choose for themselves."
Neal acknowledged this common point of contention, but still countered it.
"Ultimately, it comes down to what the letter of the law is," he said.
The law does outline the hazards of tobacco, but people are still not always on the same page about the dangers of smoking.
"There's a lot of misperceptions about what the risks are when it comes to hookah use," Neal said. "Many people don't even believe that hookah use is tobacco use, or that it's addictive, or that there's any harm involved in it."
According to a Public Health press release, "tobacco use remains the number one cause of preventable death and disease in King County, costing nearly 2,000 lives and $343 million in health costs and lost wages locally every year."
Smoking hookah for a typical 45-minute session is comparable to smoking over one hundred cigarettes, said the press release.
Hookah use has grown in popularity among youth, which Neal suspects is due to it being more "attractive to youth because of the social environment as well as the fact that the product they're smoking hasn't been demonized…like traditional cigarettes and the big cigarette industry has."
With the Health Department cracking down on the hookah lounges, however, the popularity of hookah lounges won't be enough to keep them open.
Leave a Comment