Change in the Fashion Tide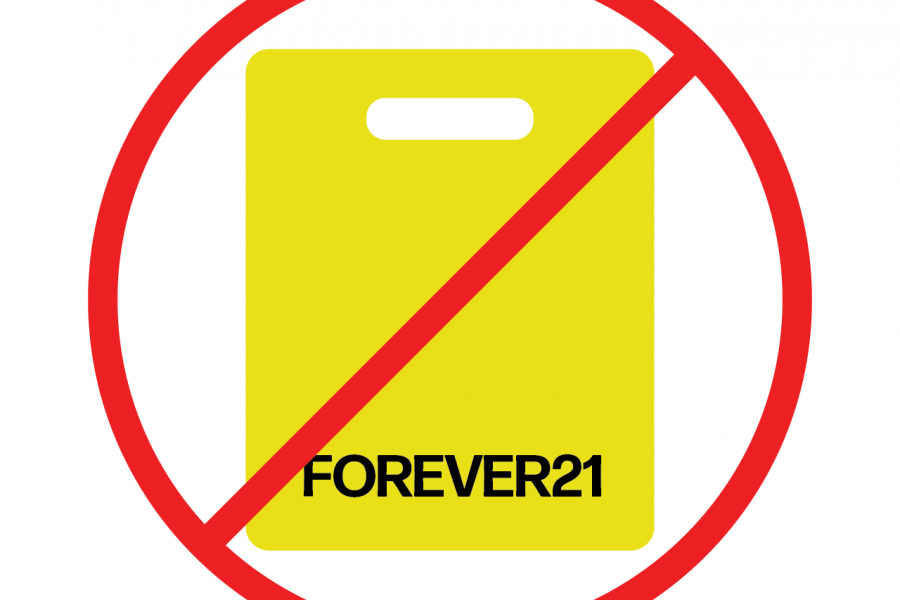 As of Sept. 29, Forever 21 filed for bankruptcy and will be closing most of their locations. At a more local level, the Macy's landmark store at Third Ave. and Pine St. will also be closing in February 2020.
Forever 21 filed for Chapter 11 bankruptcy, meaning the company can reorganize while filing for bankruptcy. Forever 21 released a letter on their website under "Company Info" which addressed customer concerns and explained their plans moving forward. The company plans to "take positive steps to reorganize the business so we can return to profitability and refocus on delivering incredible styles and fashion you love for many years to come."
The company is receiving $350 million in financing to help them through bankruptcy. Most of this money comes from their current lenders JPMorgan & Chase.
Forever 21 isn't shutting down entirely, while up to 350 stores will be closing. The company does not intend to close permanently. Filing for bankruptcy is a means to prevent a future permanent shutdown, according to Executive Vice President Linda Chang. "This was an important and necessary step to secure the future of our company, which will enable us to reorganize our business and reposition Forever 21."
"The brand is no stranger to making headlines, as it's often come under fire for selling knock- off clothing and accessories, and having poor production practices,"
Teen Vogue said.
Forever 21 is a big contributor to fast fashion and has been under fire for wasteful practices. In the Independent's article covering the environmental costs of fast fashion, they emphasize fast fashion's negative environmental impact, including "water pollution, the use of toxic chemicals and increasing levels of textile waste." They are known for making cheap, trendy clothes, but that business model may need to change with the revamping of the company.
Companies like Lush and Patagonia, who strive for sustainability, are extremely successful in the current market. They participated in last month's worldwide climate strike to show their solidarity. People like to spend a bit more on clothing if it means it was made ethically.
Macy's landmark location has announced its closure, although they have not released specific details about their decision to sell the store. "The decision to close a store is always difficult, and we look forward to continuing to serve our customers at nearby Macy's Bellevue Square, Alderwood, Southcenter, and the Redmond Furniture Gallery, and online at Macys.com," Blair Rosenburg, Macy's director of Corporate Communications, said.
The store will begin big clearance sales in January 2020 and the store will close at the end of February. All employees now have to search for new jobs.
"Store employees first learned of the closing Friday morning in a regular staff meeting. An employee who was present said people were 'aghast. I mean, their jobs are gone and there isn't much in retail anymore,'" The Seattle Times said.
Although Macy's has not announced an official reason for closing many stores are struggling to compete with online shopping sites like Amazon.
These closures mean a new reality for Forever 21 and Macy's, both huge corporate companies that are beginning to steadily decline. Forever 21 is attempting to save themselves before they completely leave the fashion market.
The editor may be reached at [email protected]
Leave a Comment