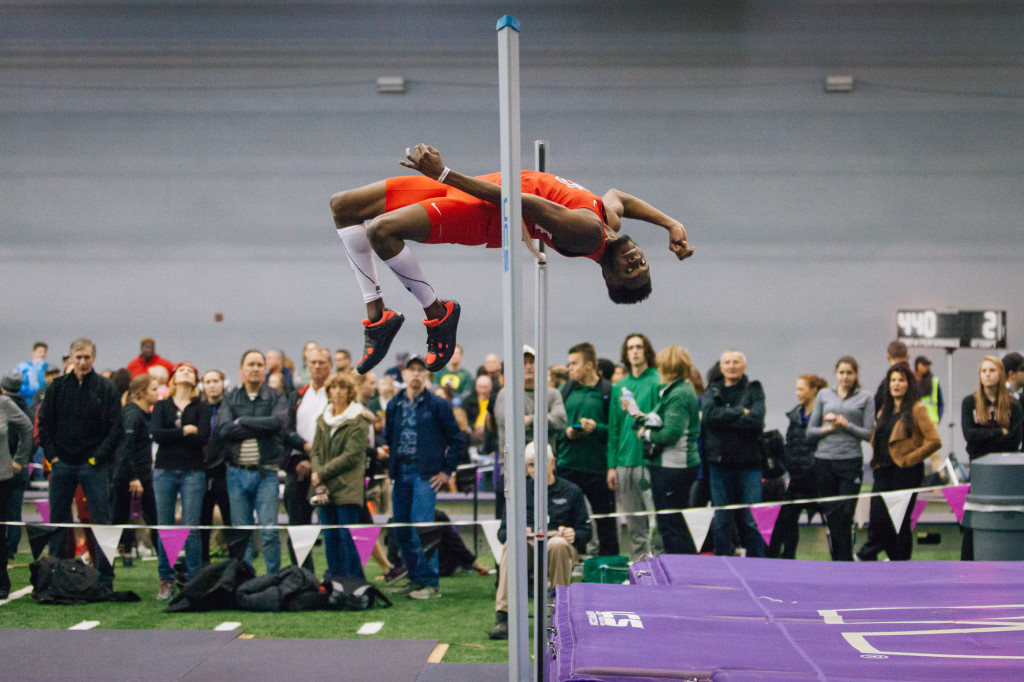 The Seattle U Track & Field team's winter season started off strong at the UW Indoor Preview this Saturday after eight months of off-season training. While it poured outside, athletes, coaches and spectators packed into the Dempsey Indoor Center for the all-day meet.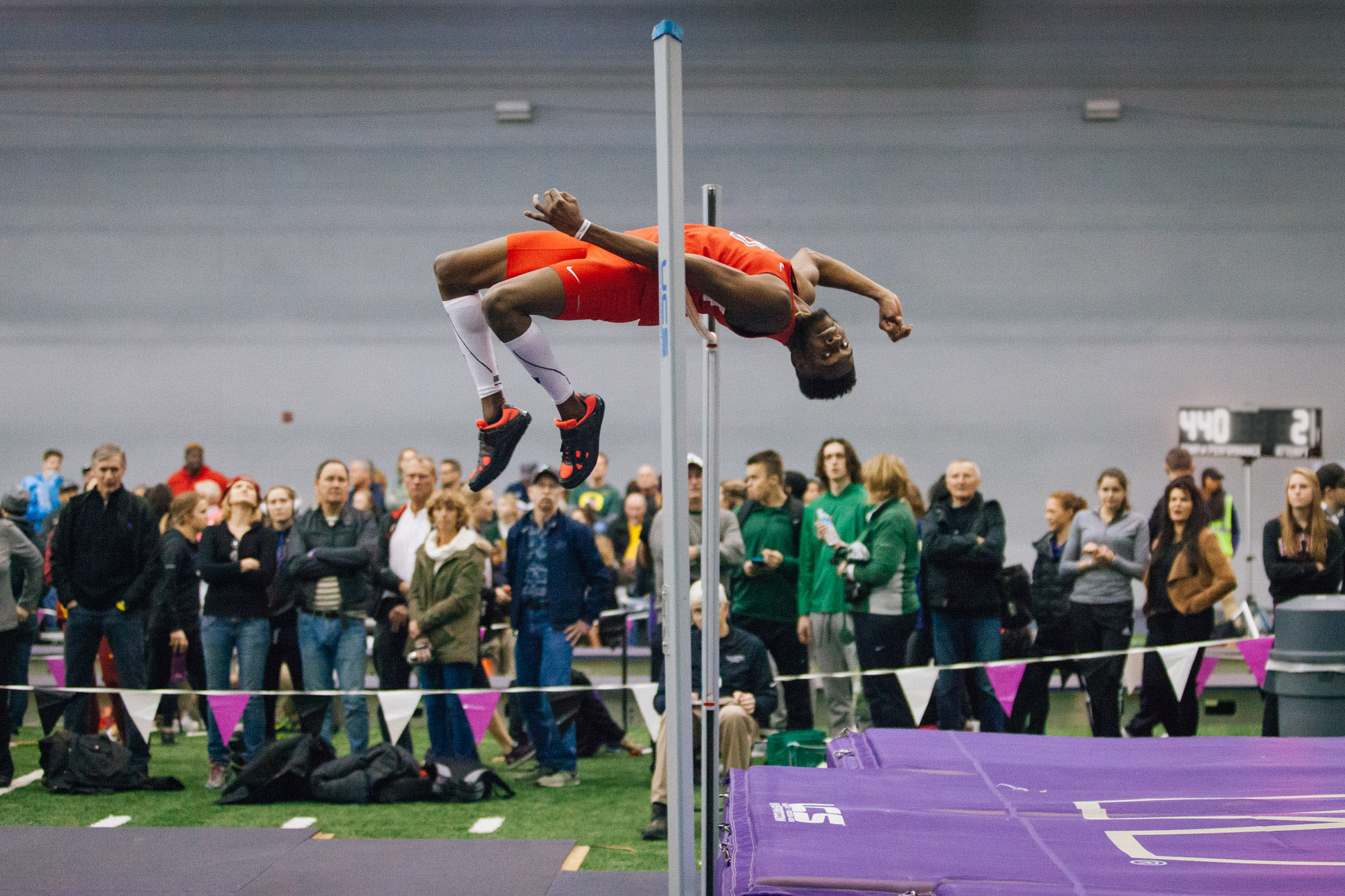 Shaddye Melu placed 7th, clearing 2.05m.
Head Coach Trisha Steidl and Assistant Coach Chad Pharis expected the team would be a little fatigued coming into the first meet, but that didn't stop several athletes from breaking school and personal records.
Junior Mandie Maddux simultaneously broke her personal record and the school record with a shotput throw of 11.75 m (38'6.75"), finishing 19th overall. For the men, senior Devon Walker broke the school record in the weight throw at 14.61m (47'11.25"), finishing in 11th place overall.
"They both did really well, and it wasn't even their best throw," Pharis said. "They both have more in the tank."
Other personal records were broken by sophomore Maia Sparkman in the long jump, junior Katie Fleming in the triple jump and senior Alisa Poplawski in the 600 meter run, finishing first in her heat. Senior Shaddye Melu also finished first in his heat in the 200 meter dash, with a time of 22.57 seconds.
In the long-distance, Steidl said those running the mile did particularly well.
"For most of them, that was the best start to the season that they've ever had," Steidl said.
The 3000 meter run also stood out, with senior Gus Arroyo finishing second in his heat, breaking his personal record and nearly breaking the school record with a time of 8:26.90.
"We definitely had some great performances," Steidl said . "I think we also had some we can build upon and get better. As long as they gave their best on the day, that's what we're looking for."
In general, during the indoor season, the team is preparing for the more focused outdoor season in the spring.
"The outdoor seasons are a little more focused, so we're not peaking for this, we're peaking for the outdoor season," Steidl said.
"Everything we're doing now is to build towards the outdoor season." Instead of saving their strength for the big meets, the team is doing lots of training to build up strength and speed for the outdoor season. "From the distance side of things, we're working on our fitness, doing higher mileage, higher volume workout-wise."
"I think we're getting a really good start compared to years past," Pharis said. "The team's just a little more focused over all. They know what they need to do this year, and they're pushing to do it."
Madeline may be reached at [email protected]