Down on South Dearborn Street, a sign and pink picket fence marks the entrance into one of Seattle's overlooked communities. Nickelsville is an encampment of tents and individual shelters packed onto a steep hill, a transitory home to homeless people and families in the area.
Last week, Seattle City Council, backed by Mayor Ed Murray, voted unanimously to allow three new tent encampments across Seattle. Each encampment is predicted to hold up to 100 people.
---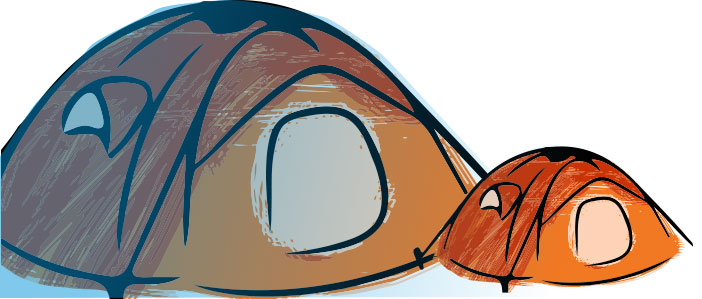 ---
"The legislation passed unanimously," wrote Councilmember Sally Clark in an email to the Spectator. "There was debate about studying potential locations in single family zones, but otherwise, all 9 members supported passage of the bill."
City Council also passed two more measures which will allocate a total of $375,000 toward the improvement of certain resources for the homeless community. The funds should last a year.
According to Lisa Gustaveson, Program Manager of Seattle University's Faith & Family Homelessness Project, it's significant that the Seattle government is making these moves, because it shows acknowledgment of a problem that Seattle has been struggling to solve. But she is clear that installing new tent encampments is not a
permanent solution.
The One Night Count this year found 3,772 people sleeping outside or in their cars—providing shelter for 300 of those people at any one time is not going to solve the problem, Gustaveson said.
Gustaveson added that these encampments should be considered a temporary solution—a transitory place where people can get the resources they need to move into real housing.
In other words, this should not be an attempt to solve Seattle's homelessness problem by pushing the entire homeless population into one corner of the city.
"Warehousing people isn't the way to solve homelessness; it's affordable housing and services," said Gustaveson.
"And so [tent encampments] can't be a stand-alone solution."
Right inside the pink picket fence of Nickelsville is a booth with an attendant. Once you sign in, you can walk between the wooden shelters and through to the outdoor cooking area. Those who ascend the steep hill can climb up to the top where the tent residents live.
One of Nickelsville's longer-time residents is a man named Lee, who has been living there since July of last year. He said he was pleased with City Council's decision to add more tent cities.
"I think it's great because this place…it saves lives," Lee said. "A lot of people that were on the street or don't know how to handle themselves out there, a lot of them die."
Lee has been saving money from his job at an IHOP in Aurora. He recently thought he was going to move into real housing but after filling out all of the paperwork, he was told that he didn't actually qualify for the housing option because he made too much money. So he remains in Nickelsville.
A variety of people make up his neighbors, and they stay there for varying lengths of time.
"We have a couple of families; I live across the way from one," Lee said. "Some people stay for a week or two, some people a month or two. Some people never leave."
What he would like to see from future tent encampments is a multiplicity of available resources and improvements that will help to make these tent encampments the transitory spaces that they should be.
The next step, Gustaveson said, will be figuring out the budget.
"There's no extra money laying around," Gustaveson said. "Part of what they're trying to do is divert some funds to help this, but that could possibly hurt somebody on the other end."
According to Gustaveson, although this is not a permanent solution, it's a big step forward. She said that it was public will that made this happen, and that people should continue to let their voices and desires be heard by Seattle's government.
And it's true that City Council and Mayor Murray are moving in a different direction than their predecessors. "Nickelsville" is not named in honor of pocket change, but rather it is a grim mockery of Seattle's former Mayor, Greg Nickels, and reflects disdain of the ways he addressed the issue of homelessness.
Lena can be reached at [email protected]