Bed Shortage Pushes Students Off Campus
As summer approaches, the house hunt continues to heat up. Students have long had to look hard for affordable housing, but with Seattle's steady population growth, that search might get more difficult.
For now, students have several options for on-campus housing; however, most are reserved for first and second-year students who are required to live on campus unless they commute from home. Therefore, most upperclassmen look for housing in the surrounding Seattle U neighborhoods.
"I think Seattle U has nice housing in the sense that it is clean and attractive," said sophomore Maria Dalzell. "But the fact that it is more expensive than having a house bothers me a little bit, even for a dorm."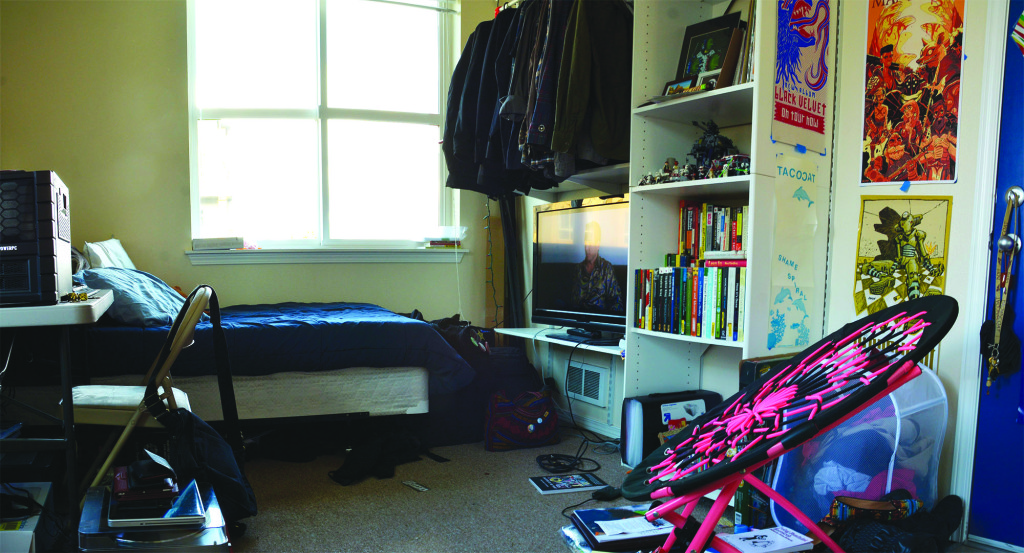 Many Seattle University students rent out Apodments on 10th Ave and Jefferson Street among other microhousing in the area.
Cost is a huge factor for students that look for off-campus housing. Seattle U housing can be expensive and living in a house with several roommates can easily drive costs down. However, prices for housing around Capitol Hill have increased over the past few years.
"They are competing with our on-campus housing," said junior Madison Silver. "They know it is expensive so they can raise their prices. Even if it's expensive but still cheaper than on campus, students will go for it."
Although on-campus housing can be more expensive, it does have its benefits, with location, utilities and safety among them. Some upperclassmen even prefer to live on campus and there are several options for them as well: the Murphy apartments, Logan Court, the Kolvenbach homes and the Douglas apartments are all open to upperclassmen.
Since 2005, these options have emerged as expansions of on-campus housing along with the addition of the Chardin residence hall which typically houses sophomores. With these additions, there are approximately 2,100 beds on campus for students. With an undergrad population of 4,500, some people will need to live off campus.
Discussions for expanding housing are frequently made but there is no definite plan in place.
"If we expand, we need to make sure there are options that students will want," said Associate Director of Housing and Residence Life Tim Albert. "We are working on a long term housing master plan. We are trying to come up with a plan to figure out the best type of housing, what spaces we can fill, and what students can afford."
Although housing cannot be provided for all students, the university does try to assist its students who are looking to live off-campus.
The school hosts an off-campus housing fair where representatives from several apartment complexes come to campus. There is also a program put on by the Junior and Senior Engagement Community where students can learn how to search for apartments and sign leases.
Seattle has seen a rise in apartments as of late, with buildings going up all over Capitol Hill and near campus. There are several more buildings that are in the process of being built and are expected to be ready by next year in the Pike Street area.
"Students will be competing for these open spaces within a growing city," Albert said. "There will be greater availability but there are other people that are moving to the city aside from students which will put pressure on rents as well. There is a lot more housing in the neighborhood but a lot more people in the neighborhood as well."
Another housing option that has continually risen in popularity in the city is aPodments. They are small, one room apartments that are relatively cheap. Some students have looked into this option, but the small amount of space, the inability to live with roommates and the long waiting lists have deterred some of them.
"A friend of mine told me not to get one," said sophomore Jocelin Malone. "You can really underestimate how much space you need to live comfortably."
With the demand for housing continuously growing, the university may need to expand in the future.
"I think our goal is to eventually have enough beds for the students who want them without leaving a lot of gaps," Albert said. "We want to provide housing to our students as much as possible and adequately support them."
Leave a Comment