Depressed Cakes a Recipe for Happiness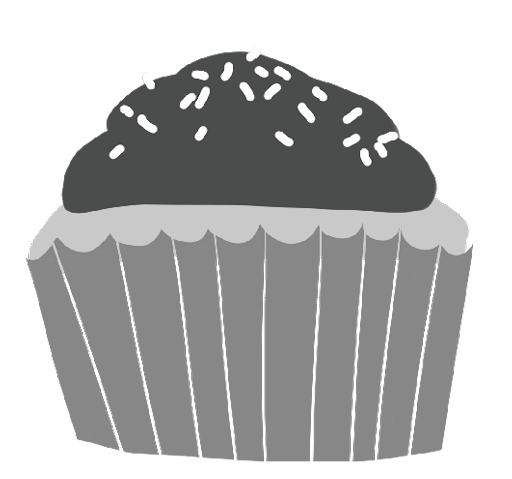 Who knew grey baked goods could be so delicious—and help out a good cause?
Christine Lindquist, executive director of National Alliance on Mental Illness (NAMI) Greater Seattle, is well aware of the stigma and lack of understanding surrounding mental illness. Mental health programming "isn't cute or cuddly," as Lindquist puts it, which makes funding particularly difficult.
NAMI Greater Seattle is a grassroots nonprofit with three part -time staff, one full-time director (Lindquist), and about 150 volunteers. The agency operates on a tight budget of $194,000 per year for over 22,000 people in the Seattle area. NAMI Greater Seattle runs 11 programs, as well as three facilities serving individuals with mental illness and their families through advocacy, public education, information and referral, and self-help support groups. Most of the people NAMI serves are living under the poverty line.
"It is not often someone wants to host a benefit for our organization," said Lindquist, who sometimes cannot even believe how her agency is able get so much done.
Enter Melissa Riddington, event coordinator for the Depressed Cake Shop Seattle. Originally from the U.K., Riddington had seen The Depressed Cake Shop successfully raise funds and awareness for mental illness in her own country and decided to try it out on Capitol Hill.
The Depressed Cake Shop campaign began in the U.K. this year and nearly 30 pop-up cake shops have sprung up around the world since August. The cake shops sell only grey-colored cakes and other baked goods that are thematically tied to mental illness, with the purpose of raising awareness for mental health issues. Anyone can host a Depressed Cake Shop event, so long as the baked goods are grey and the cake shop chooses a mental health charity to donate to. Riddington believes in the work NAMI Greater Seattle does, calling the agency, "Brilliant! Just Brilliant!" in her British accent.
The Sole Repair Shop event space (located at 10th Avenue and E. Pike Street) transformed into a Depressed Cake Shop pop-up bakery this past Saturday. Riddington and Lindquist, alongside 15 volunteers, welcomed anyone to the free event. Scheduled to be a six-hour event, cakes and other treats were all sold out within the first two hours. The response was positive, the message clear – it is okay to talk about depression here.
Riddington prepared for the event by setting up a Facebook group in order to inform a greater quantity of people in the Seattle area and also found bakers interested in contributing to the cause. Bakers were able to flex their creative muscle, finding unique ways to make "depressed cakes" for the event. One volunteer found baking to be therapeutic, proving that the success of the benefit began far before the doors opened to the pop-up cake shop.
The grey-colored cakes sold on Saturday were dull and a bit grim to look at originally, but inside were filled with color in various forms. M&Ms and brightly colored cake represented hope, resilience and recovery.
"What this event did is get people talking about a difficult topic, which breaks down stigma. Mental illness makes many people incredibly uncomfortable, which perpetuates negative stereotypes and promotes stigma," Lindquist said after the "sold out" sign was posted outside of the facility.
She continued by saying: "There is no cure for mental illness, and treatment isn't always successful, but if we could at least get care for everyone with the illness, it would move us way ahead of where we are now as a culture and a community."
NAMI had resources available for people with mental illnesses available, such as informational handouts with nearly 70 support groups in Seattle, all available in the month of October.
After the event, NAMI Greater Seattle expressed their gratitude on Facebook to everyone who participated and donated, reporting over $2,700 to have been raised. Lindquist and her team also extended their thanks to Riddington for bringing The Depressed Cake Shop to Seattle and her tireless work. Lindquist stressed appreciation for Riddington for choosing NAMI Greater Seattle as the beneficiary: "We hold a 5K walk every spring but, as my best friend, said, 'You had me at cake. I won't necessarily walk three miles over the weekend, but I'll certainly eat cake. And if I can eat cake for charity, even better.'"
According to their website, The Depressed Cake Shop has future plans for pop-ups in Houston, Portland and Australia within the coming months.
The editor may be reached at [email protected]
Leave a Comment